Game Of Thrones Season 8 To Film Until Summer 2018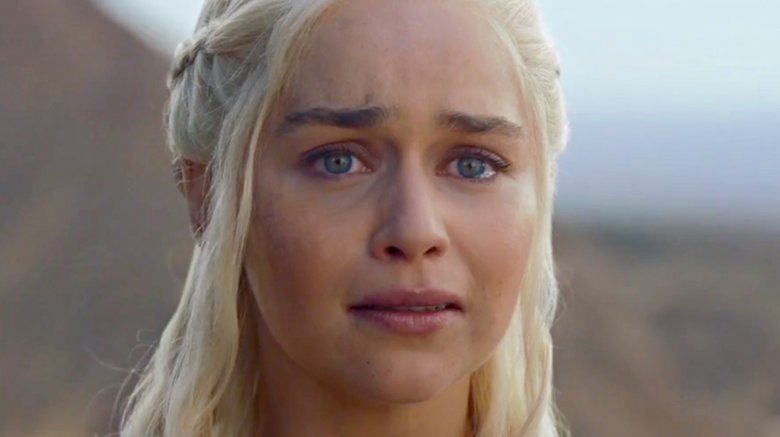 Game of Thrones is going big for its final season, and that apparently includes extending its production time.
According to actor Liam Cunningham, who plays the witty Ser Davos Seaworth on the acclaimed HBO fantasy drama, told TV Guide that the series' eighth season will take longer to shoot than any other season before, despite the season only consisting of six episodes. Filming on the epic closing season will begin this month, with Cunningham starting his work on the Emmy-winning series this Sunday with a table read in Belfast, Northern Ireland, and will last until summer 2018. 
"[The episodes are] definitely going to be bigger and what I hear is longer," said Cunningham. "We're filming right up until the summer."
The actor also explained that the reason for the lengthened shooting window is because each of the six episodes will be longer than the standard 60-minute runtime. "When you think about it, up until last season we'd have six months to do ten episodes, so we're [doing] way more than that for six episodes. So that obviously will translate into longer episodes," Cunningham stated. 
Game of Thrones normally films for about six months, and if production on season eight continues filming "right up until summer" as Cunningham points out, that comes to at least six months if shooting wraps at the end of March or the beginning of April. However, the actor's statement could mean that filming will last all the way to just before the summer solstice, which falls on June 21, 2018. That would bring the total filming time to about eight and a half months. 
In terms of actual production, Thrones showrunners David Benioff and D.B. Weiss initially stated that they intend to spend a year and a half making the last season. It has also been reported that the series might not return until 2019. With production not finishing until summer of next year, a 2019 launch date seems like a pretty fair bet, especially considering how much post-production is required for the CGI and special effects-heavy fantasy hit. 
However, the validity of Cunningham's comments on the upcoming episodes' lengths remains to be determined, as phrasing seems to suggest that he hasn't yet received the scripts. Another Thrones actor, Iain Glen (Ser Jorah Mormont), also gave a very different reason for the extended production time: Season eight will generally only have one until filming at a time, down from the usual two, occasional three, and rare four units shooting simultaneously across at least two countries.
"I think this last season will take much longer to shoot because they can only use one unit because we're all in the same sort of scenes," Glen explained. "We're all starting to occupy the same territory, we're all starting to be in the same storylines and so they can't [have two filming units] anymore."
All will (hopefully) be answered as we inch closer to the last season of Game of Thrones. We'll simply have to play a game of waiting until then.