Game Of Thrones Script Reportedly Leaked In HBO Cyber Attack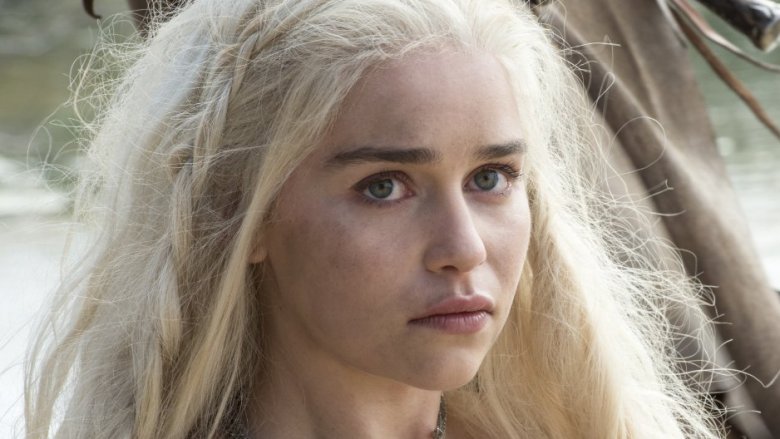 HBO is the latest in Hollywood to fall victim to a cyber attack. According to Entertainment Weekly, the network was hit with a recent breach that has apparently resulted in a number of episodes of upcoming series and even a script for a future Game of Thrones episode leaking online.
Hackers claim to have stolen 1.5 terabytes of data from the company, including upcoming episodes of Ballers and Room 104, both of which have already been posted online alongside a script which is allegedly for next week's episode of Game of Thrones. The group, which alerted reporters to the hack through an anonymous email sent on Sunday, said that more information would be "coming soon."
"HBO recently experienced a cyber incident, which resulted in the compromise of proprietary information," the network, which did not comment on what was stolen, said in a statement. "We immediately began investigating the incident and are working with law enforcement and outside cybersecurity firms. Data protection is a top priority at HBO, and we take seriously our responsibility to protect the data we hold."
HBO chairman and CEO Richard Pleper acknowledged the attack in an email sent to HBO employees on Monday morning, saying that the intrusion is "disruptive, unsettling, and disturbing for all of us." He assured employees that senior leadership was working with the technology team and "outside experts" in a "herculean" effort to solve the problem.
"It is a textbook example of quintessential HBO teamwork," he said. "The problem before us is unfortunately all to familiar in the world we now find ourselves a part of. As has been the case with any challenge we have ever faced, I have absolutely no doubt that we will navigate our way through this successfully." 
Hacking has become an increasing problem in Hollywood following the notable Sony hacks in 2014, with hackers releasing 10 episodes of Netflix's hit Orange is the New Black back in April, months before the show actually premiered. It is unclear if The Dark Overlord, the group who claimed responsibility for the Netflix hack and for a later early release of ABC content, is behind the HBO hack.
Disney has also been threatened by Hollywood hackers, with the company threatened by a hacker who claimed to have obtained the final cut of Pirates of Caribbean: Dead Men Tell No Tales before it hit theaters. Disney declined to pay any ransom and the film's theatrical release went as planned; the company's chairman and CEO Bob Iger later said he believes the claim was fake, as there was no evidence that anything had been stolen.
HBO has been very cautious about leaks of its content, specifically surrounding its hit Game of Thrones. The network stopped sending out press screeners after a leak in season five, and it has been notoriously secretive when it comes to revealing plot points or other information about the massively popular show. It is unclear if the hacker got any full episodes of the series, but it would certainly be a huge hit to the network if one were to be released.
While we wait to learn more about this real-life hack, see some of the dumbest movie and TV hacking scenes of all time.