Game Of Thrones Final Season Filming Date Revealed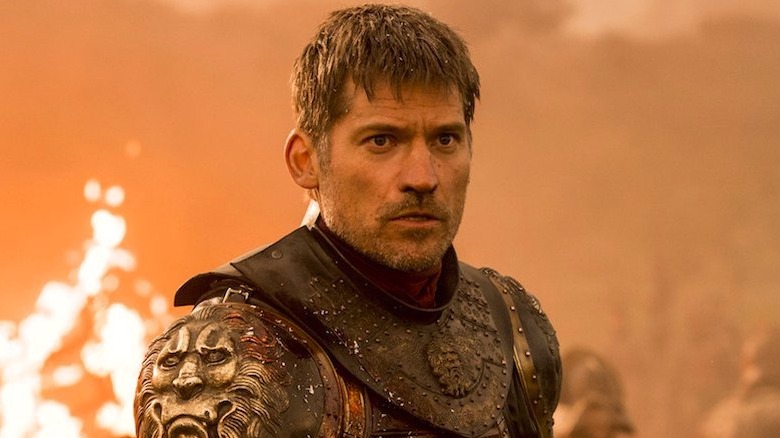 HBO
The song of ice and fire is soon coming to an end, as the cast and crew of HBO's Game of Thrones gears up to film the final season this October, Collider has learned.
In an interview with Nikolaj Coster-Waldau, who plays Jaime Lannister, the actor dropped some details about his schedule that have major ramifications for when we may be seeing the eighth and final season after the current seven-episode run wraps up. 
"I don't know what's going to happen next season," Coster-Waldau said. "We go back in October, so maybe in the next few weeks, we'll get the scripts and I'll find out. I'm very curious."
This makes sense, considering that the up-til-now temperate regions of Westeros are going to be facing the beginning of a long winter by the time the final season begins, and producers intend for the weather at the shooting locations to match the needs of the story. If previous shooting schedules hold true, Collider extrapolates that this late fall start in the production would mean that we would see the final episodes on air no sooner than September 2018.
Of course, it's entirely possible that HBO will delay the start of the last season in order to generate as much hype as possible for their highest-rated show before it wraps up its story. The conclusion of the series, whenever it airs, will be only six episodes long, though the length of each individual episode will be longer than the traditional one-hour format. (The show is already beginning to do this, as the sixth episode of the current season runs for 71 minutes, and the season finale will run a whopping 81.)
Both as a narrative and in real life, it's starting to feel like we're getting to the end of the journey HBO has had us on since 2011, wrapping up a story that author George R. R. Martin first brought to life in 1996. Unless Martin can release the last two books of his planned seven-part-series in the next year or two, viewers and readers alike can expect to see the epic saga end on screen.
The seventh season of Game of Thrones wraps up on Sunday, August 27. To tide you over on the last long wait, check out our feature on how the cast of Game of Thrones should really look.