Why These Actresses All Look So Familiar
From critically acclaimed dramas to superhero cinematic universes, women in the entertainment world have been making their way to the forefront in Hollywood over the last few years. And though their successes sometimes seem to come out of nowhere, these ladies actually have extensive experience and hefty filmographies, paving their road to triumph with hard, worthwhile work. Let's take a closer look at these superstars, and the projects they appeared in before—and after—their massive mainstream breakouts.
Alicia Vikander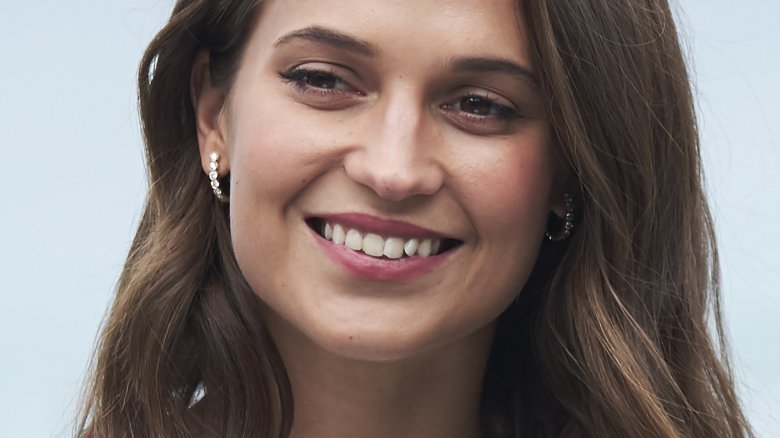 Getty Images
Though she's the brand-new face of the Tomb Raider franchise, Swedish actress Alicia Vikander exudes a certain air of familiarity. But where exactly have we seen her before? 
Vikander got a massive break in 2014, playing a gorgeous and terrifying robot named Ava in the Alex Garland-directed sci-fi psychological thriller Ex Machina. She blazed through a series of other roles that year, portraying writer Vera Brittain in Testament of Youth, Tasha in Son of a Gun opposite Ewan McGregor, and Alice Deane in the Sergei Bodrov-helmed Seventh Son. Vikander then appeared as Gaby Teller in Guy Ritchie's The Man from U.N.C.L.E., a re-imagining of the 1960s television of the same name; as the Danish painter Gerda Wegener in her Oscar-winning turn in Tom Hopper's The Danish Girl; and as the ex-girlfriend of Bradley Cooper's character in John Wells' culinary drama Burnt. 
Her most recent work includes the fifth Bourne series installment Jason Bourne, in which she played CIA Cyber Ops Division member Heather Lee; Derek Cianfrance's silver screen adaptation of The Light Between Oceans, starring as Isabel Graysmark Sherbourne opposite Michael Fassbender; and Tulip Fever, the Justin Chadwick-directed historical drama film set in the height of the Dutch tulip mania.
Nathalie Emmanuel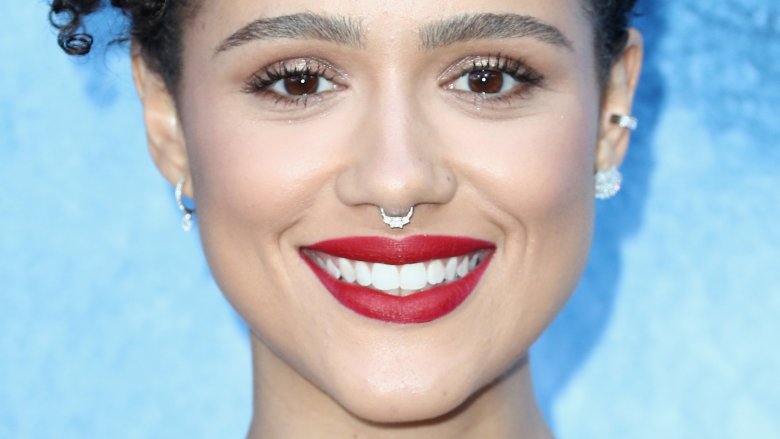 Getty Images
The name "Nathalie Emmanuel" might not ring bell in your brain, but we know "Missandei" will. English actress Emmanuel has played the brilliant translator and loyal assistant to Emilia Clarke's Daenerys Targaryen on HBO's Game of Thrones since 2013—but you swear you've seen her before. Perhaps it was on the British soap opera Hollyoaks, in which Emmanuel played former good girl Sasha Valentine from 2007 to 2010. Maybe you saw her 2011 appearance as Cheryl Hallows on the British medical drama series Casualty, or as Charlie on the sci-fi comedy-drama Misfits. You might even remember Emmanuel's sweet smile and brunette curls from her 2012 hosting gig on Websex: What's the Harm?, a BBC investigative documentary that explores the influence of technology influence on sexuality. 
Emmanuel made an even more memorable splash on the big screen, starring as the supremely talented hacker Ramsey in 2015's Furious 7 and again in 2017's The Fate of the Furious. She even re-teamed with her fellow Game of Thrones cast members Thomas Brodie-Sangster (who plays Jojen Reed on the show) and Aiden Gillen (who gives a captivating performance as Petyr Baelish) for the dystopian action film Maze Runner: The Scorch Trials. Emmanuel plays Harriet, a co-leader of a mostly-female test group that found a way out of the Maze.
Milana Vayntrub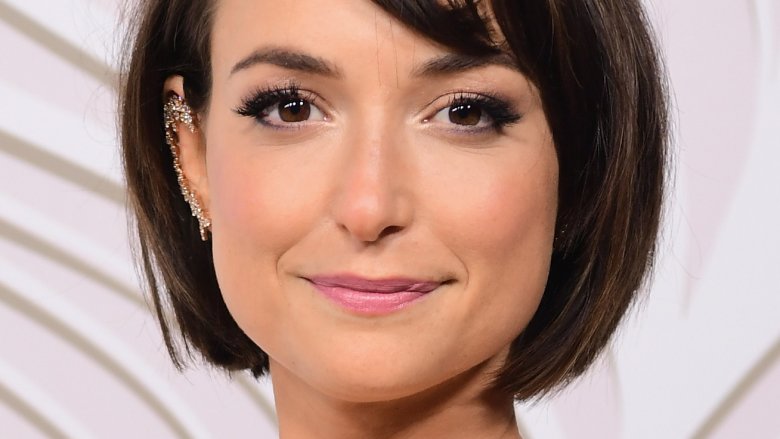 Getty Images
With her friendly voice, charming personality, and big brown eyes, Milana Vayntrub is the perfect pick to play Squirrel Girl in Freeform's superhero comedy series Marvel's New Warriors. And though she may not be a household name, the Uzbek-American talent is certainly a recognizable face.
As a young adult, Vayntrub found her footing in a string of web series like 2011's Let's Talk About Something More Interesting, in which she and fellow actress Stevie Nelson held screwball interviews with celebs, and 2012's The Clandestine, a comedy centering around a group of geeks wanting to start a motorcycle gang. A few years later, she appeared in Yahoo! Screen's sci-fi comedy Other Space, playing starship navigator Tina Shukshin.  
The small screen saw Vayntrub appearing in brief roles on Key and Peele as a vampire girl; House of Lies as the seriously unhinged consulting firm employee Christie; Silicon Valley as Tara, the LaVeyan Satanist girlfriend of Martin Starr's Bertram Gilfoyle; and Love as the Natalie, the woman who messily breaks up with Paul Rust's Gus at the beginning of the series. More recently, Vayntrub had a sizable arc on the NBC drama This Is Us, playing Sloane Sandburg, a playwright with whom Justin Hartley's Kevin Pearson has an affair.
But what Vayntrub is best known for—for now, anyway—is her role as the "AT&T girl" Lily, the upbeat store clerk that helps others get set up with a reliable cell network in the company's commercials. While she might be most noticeable from those appearances, though, that recognition hasn't come without some serious challenges.
Morena Baccarin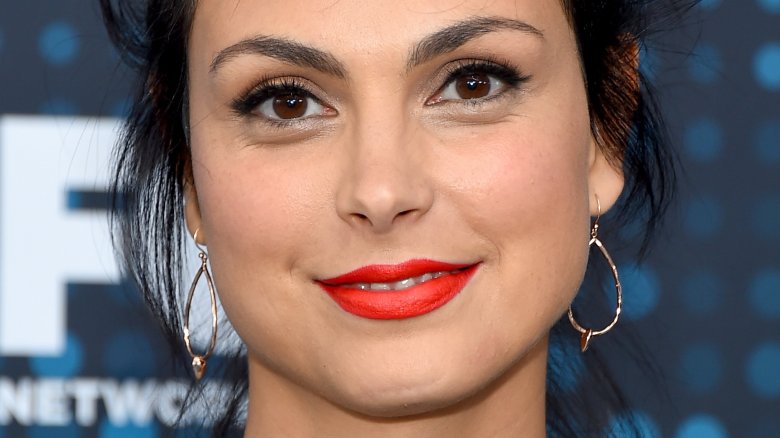 Getty Images
Before she captured Wade Wilson's heart as Vanessa Carlysle in Deadpool, Morena Baccarin stole the spotlight in a ton of hit series and films—many of which you've likely seen before, especially if you love a good sci-fi romp.
The Brazilian-American actress landed her first major television role as the high-society courtesan Inara Serra on Joss Whedon's short-lived space Western series Firefly. Continuing her sci-fi streak, she played the wicked Adria on Stargate SG-1 in 2006 and the villainous queen Anna in the ABC series V in 2009. She also appeared as Maya Griffin, the daughter of one of Sandy Cohen's (Peter Gallagher) rivals, in three episodes of the classic teen drama series The O.C. and as Chloe, the barista Marshall (Jason Segel) briefly dates, in one episode of How I Met Your Mother.
Additionally, Baccarin has guest-starred in series like Confidential, Heartland, Medium, Numb3rs, The Good Wife, and The Mentalist. She even played the transgender woman Carmen in the It's Always Sunny in Philadelphia pilot. Thankfully for Baccarin, she later landed two huge TV roles: as Jessica on the spy thriller series Homeland and as Dr. Leslie Thompkins on Fox's Gotham.
On the silver screen, a few years before Deadpool stirred up laughs, Baccarin played Laurie in the 2014 comedy Back in the Day and the flawless intelligence agent Karen Walker (who meets an unfortunate demise) opposite Melissa McCarthy in 2015's Spy.
Zendaya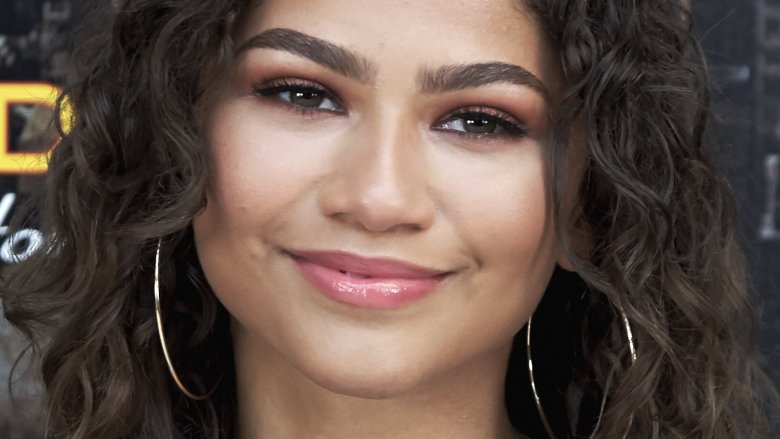 Getty Images
This mononymous actress stole a number of scenes in this summer's Spider-Man: Homecoming, playing Michelle, a friend of Tom Holland's Peter Parker who could end up being a much more important character. But as it turns out, Zendaya was catching eyes long before she entered the Marvel Cinematic Universe. 
Zendaya got her start on the Disney Channel musical sitcom Shake It Up!, playing a dancer named Rocky Blue alongside Bella Thorne's quirky character CeCe Jones. Before the series came to an end in 2013, she co-starred as Halley Brandon in the 2012 Disney Channel television movie Frenemies. 2014 saw her take the lead as Zoey Stevens in another small-screen flick, Zapped.
Zendaya's Disney career extended into music as well, as she starred in videos for tracks like "Watch Me" and "Swag It Out" and released a self-titled debut LP through the studio's Hollywood Records imprint. She later had back-to-back spotlight moments in the music scene, appearing as Cut-Throat in Taylor Swift's "Bad Blood" video in 2015 and then in Beyonce's "All Night" video the following year.
Post-Shake It Up!, Zendaya ventured out to guest star on the hit ABC comedy-drama Black-ish, appearing in the episode "Daddy's Day" as Resheida, a woman who causes trouble between Dre (Anthony Anderson) and his daughter Zoey (Yara Shahidi). She quickly returned to the House of Mouse for the sitcom K.C. Undercover, in which she plays high school student K.C. Cooper, who discovers that her parents are actually spies.
Melissa McBride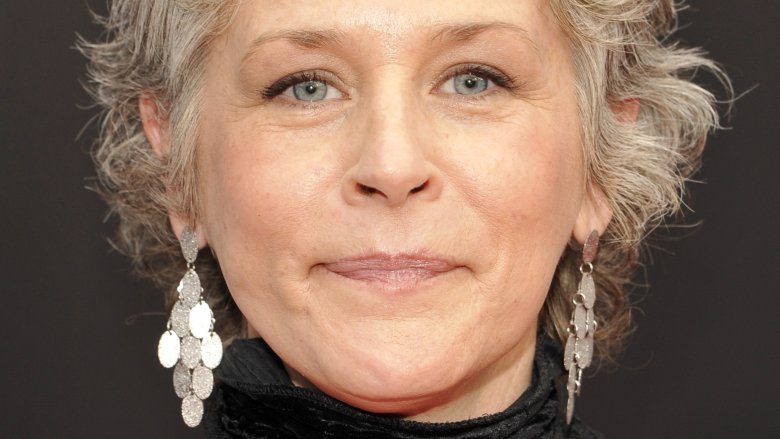 Getty Images
Ask any Walking Dead fan who their favorite character is, and there's a good chance they'll tell you it's Melissa McBride's Carol. Witnessing her transformation from a domestic abuse survivor to a gun-wielding super-heroine was incredibly heart-wrenching—and more than likely tipped off a few thoughts of "where have I seen her before?"
In 1993, McBride popped up as the curly-haired Darlene Kellogg in the season eight Matlock episode "Matlock's Bad, Bad, Bad Dream." She had a small part in 1994's southern cop drama In the Heat of the Night, and another (as Holly Gallagher) in 1995's star-studded supernatural horror mystery series American Gothic. McBride played a pediatric doctor named Rachel Woods in a two-part episode of Walker, Texas Ranger in 1997 and played a small but pivotal roles in a 1998 episode of Dawson's Creek as Nina, a brief love interest of James Van Der Beek's titular Dawson.
McBride shifted her focus to film at the turn of the century, appearing in a handful of scenes in the Frank Darabont-directed Stephen King adaptation The Mist and starring as Sheila in her 2007 short film Lost Crossing. In 2014, McBride played Dr. Bronson in the mind-melting drama The Reconstruction of William Zero, looking markedly more like the Carol we know and love.
Cristin Milioti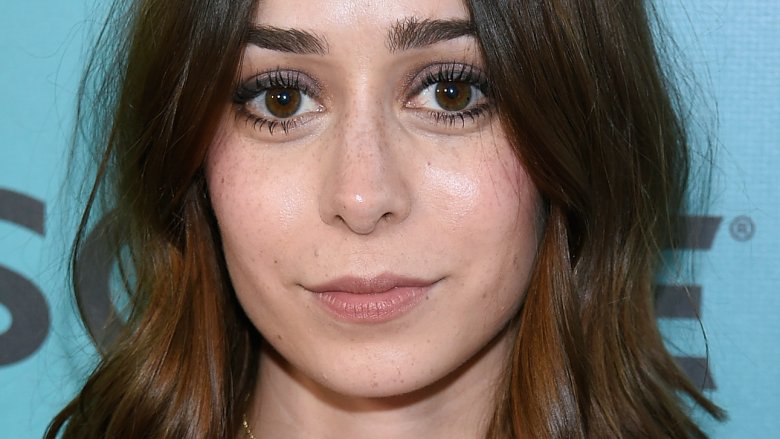 Getty Images
How I Met Your Mother fans finally exhaled when the series revealed that Cristin Milioti was the face behind the titular mother, Tracy McConnell. And as Josh Radnor's Ted Mosby was getting lost in Milioti's big brown eyes, audiences were wondering where they had seen the them before.
Milioti started out on the stage, where she performed in a handful of productions like Once and the 2010 revival of The Little Foxes. Onscreen, Milioti starred in as Catherine Sacrimoni in the back half of the HBO series The Sopranos and as Abby Flynn, a standup comedian with a secret, in NBC's 30 Rock. The film world saw Milioti taking seriously rewarding roles: Janet Pandamiglio, sister of standup comedian Mike Birbiglia, in the mostly autobiographical comedy-drama Sleepwalk with Me; and Teresa Petrillo, the first wife of Leonardo DiCaprio's Jordan Belfort, in the 2013 smash The Wolf of Wall Street.
Milioti then returned to television, appearing in a small role in FX's Fargo in 2015, playing Betsy Solverson, the wife of state trooper Lou Solverson (Patrick Wilson). Her most recent stint was a five-episode run on The Mindy Project as the workaholic hedge fund manager Whitney. Milioti's character helps the absentminded Dr. Mindy Lahiri (Mindy Kaling) get her life in order, though Whitney's organizational skills are largely thanks to large amounts of cocaine.
Pom Klementieff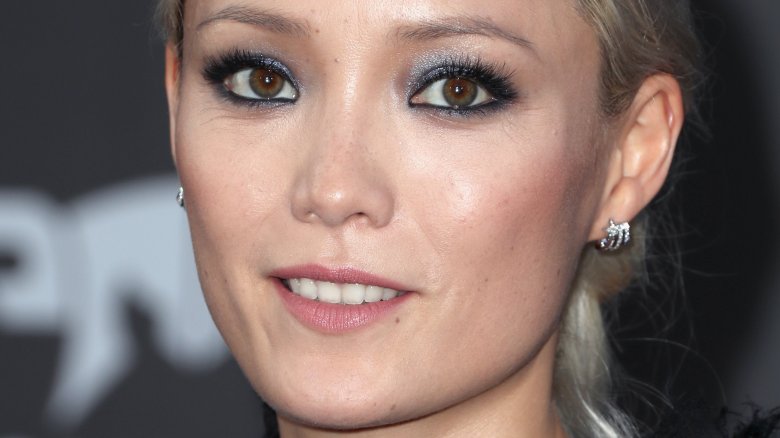 Getty Images
Before French actress Pom Klementieff burst onto the silver screen as the Marvel Comics character Mantis in James Gunn's Guardians of the Galaxy Vol. 2, she popped up in a number of different projects.
French film fans might know Klementieff as the up-and-coming actress who starred in movies like Love Lasts Three Years, Silhouettes, Radiostars, and Porn in the Hood. Those on this side of the Atlantic were likely first introduced to her in 2013, when she snagged the high-profile part of Haeng-Bok, the personal bodyguard of Sharlto Copley's Adrian Doyle Pryce/The Stranger, in the Spike Lee remake of Park Chan-wook's drama film Oldboy.
Following that film, Klementieff played Loise in the romantic thriller Hacker's Game, and then appeared as Beth in the 2017 Sundance Film Festival entry Newness. 2017 also saw Klementieff acting alongside Aubrey Plaza and Elizabeth Olsen in the indie drama Ingrid Goes West as Harley Chung, a fashion blogger that hosts a party Plaza's Ingrid attends.
Since she's now a major part of the MCU, expect Klementieff to return for more superhero fun, starting with Avengers: Infinity War in 2018.
Alisha Boe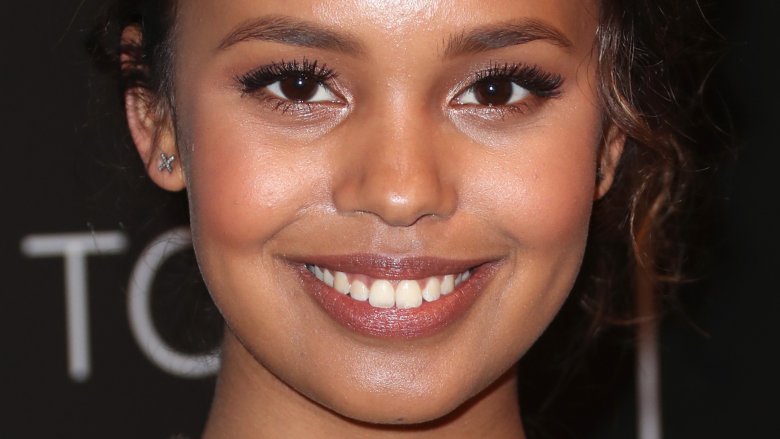 Getty Images
Netflix struck an emotional chord with its chilling drama series 13 Reasons Why. Despite not being the central character, Alisha Boe's troubled Jessica Davis pulled audiences in, and left them wondering where they'd seen her before—and the 20-year-old Norwegian has been around for quite some time.
Boe started acting when she was young, but things really picked up for her in 2012, when was cast as Tara in Paranormal Activity 4. Her involvement in the spooky found-footage franchise served as a launchpad into guest roles on Parenthood, Trophy Wife, Modern Family, and Extant. The actress then landed a regular role as college freshman Daphne on the long-running daytime serial Days of Our Lives in 2014. 
A year later, Boe booked a six-episode run on Hulu's comedy-drama series Casual, taking on the part of Becca, the teenage friend of Tara Lynne Barr's character Laura Meyers. In 2015 and 2016, Boe played popular girl Janet on Ray Donovan and Grace Clarke on CSI: Cyber. It wasn't long until she shifted to one of the hottest teen properties out there, landing a season six gig playing Gwen on Teen Wolf.
Her most recent turn was as a hostage named Violet in the black comedy 68 Kill, which stars Criminal Minds alum Matthew Gray Gubler and Nip/Tuck standout AnnaLynne McCord as a couple who spiral into chaos. 
Kiersey Clemons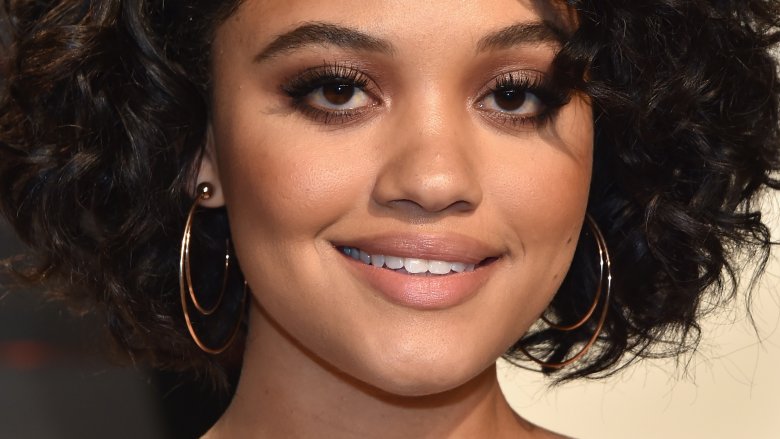 Getty Images
When 20-something actress Kiersey Clemons was cast as the classic DC Comics character Iris West in the DCEU's Flashpoint movie, you may have spent a few minutes trying to figure out why she looked so familiar. Though her involvement with the Ezra Miller-led film is still up in the air due to production ambiguity, Clemons is slated to appear as Iris in this year's Justice League—just the latest step in an already-impressive career.
Clemons had short-lived involvements in the Disney shows Shake It Up! (as Danielle) and Austin and Ally (as Kira Starr) in the early 2010s before she snagged a standout role in 2015's Dope. Alongside Shameik Moore as Malcolm Adekanbi, Clemons played fellow "geek" Cassandra "Diggy" Andrews. The actress kicked her comedy chops into high gear for the out-and-out comedy riot Neighbors 2: Sorority Rising, playing freshman college student Beth, who co-founded the alternative sorority Kappa Nu with Chloë Grace Moretz's Shelby and Beanie Feldstein's Nora.
Returning to television, Clemons had a nine-episode role as Bianca on the Amazon original series Transparent, a 10-episode run as Sophia Preston on the MTV thriller show Eye Candy, and an 11-episode turn as Lucy on the second season of Extant. Clemons currently stars as Chase on the Netflix comedy-drama anthology Easy, and has a handful of film roles in her docket, including the Niels Arden Oplev-directed psychological thriller Flatliners.
Natalie Alyn Lind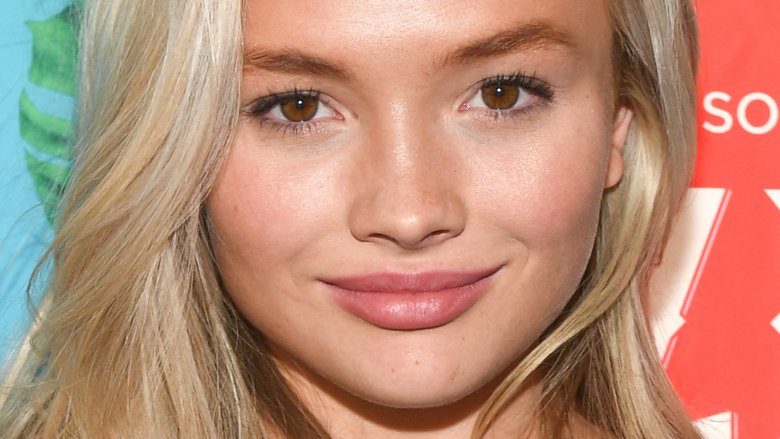 Getty Images
If you've been keeping up with the Marvel entertainment world, you know that its next television entry is The Gifted, a series centering around young mutants. One of those adept kids is, of course, the blond-haired supergirl Lauren Strucker, featured in the show's trailer and promotional material. Teen actress Natalie Alyn Lind is the face behind the newly minted mutant, and a recognizable one at that.
Lind got her start early on, appearing in shows like One Tree Hill, Army Wives, Flashpoint, iCarly, Criminal Minds, and Wizards of Waverly Place, and in lesser-known movies such as November Christmas, Blood Done Sign My Name, Kaboom, and Playdate. When she hit her adolescent years, Lind landed her first major role as Dana Caldwell on the ABC period sitcom The Goldbergs. This gig launched her into prominence, as she landed another recurring role as Silver St. Cloud on the DC Comics show Gotham, and one-off appearances in well-loved series like Murder in the First, Chicago Fire, and iZombie. Looks like Lind is Gifted indeed.