The Flash Filming Schedule Is 'Unclear At The Moment'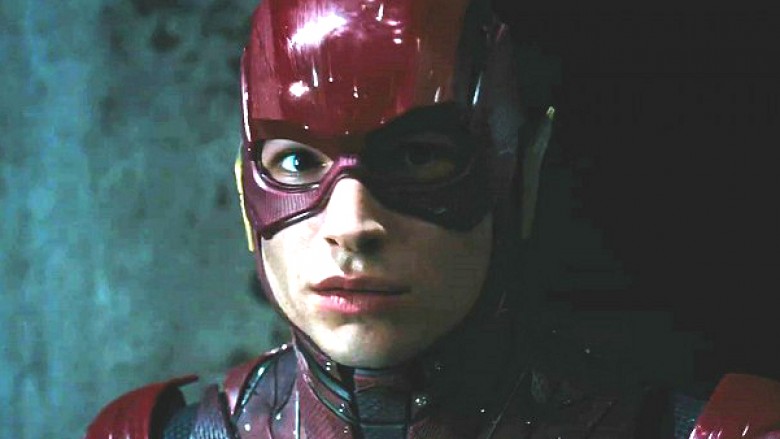 Production for The Flash film may not be quite as speedy as its titular hero.
Ezra Miller, the actor who made his debut as Barry Allen/The Flash back in 2016 with Batman v Superman: Dawn of Justice, is set to make a double appearance in the DC Extended Universe soon. Fans know that Miller will pop up in Zack Snyder's Justice League this November, but it's his role in The Flash standalone that's currently up in the air.
According to The Flash co-star Billy Crudup, who plays Miller's onscreen father, Henry Allen, it's unclear when exactly filming for The Flash will begin. Speaking in an interview with BadTaste.it during a press junket for Alien: Covenant, Crudup revealed that Miller's jam-packed work schedule will complicate the Flash flick, which has already been on a rocky development road.
Crudup explained that things are "unclear at the moment," and hinted that Miller is a pretty big influence on the movie's production schedule. "Ezra's a busy man," Crudup said. "He's very popular."
Miller is also set to return for Fantastic Beasts and Where to Find Them 2, which will occupy much of his time this year. He's also gearing up for a Justice League press tour that will tie him up even more.
While things appear pretty muddy behind the scenes on The Flash, Crudup did take the time to praise his fellow actor. He called Miller "excellent."
But Miller's availability isn't the only thing delaying The Flash. Warner Bros. is reportedly still searching for a director to replace Rick Famuyiwa, who signed on and crafted a new screenplay before departing from the project last October. Additionally, the studio is apparently looking to perfect the script, which is reportedly a page-one rewrite penned by Joby Harold.
Though Crudup's statements regarding Miller's busy schedule appear true, Warner Bros. and the minds behind The Flash definitely have bigger fish to fry before nailing down a set filming start date.
While we wait for more information on The Flash, check out the upcoming DC movies we can't wait to see.