Kiersey Clemons Confirms Iris West Cameo In Justice League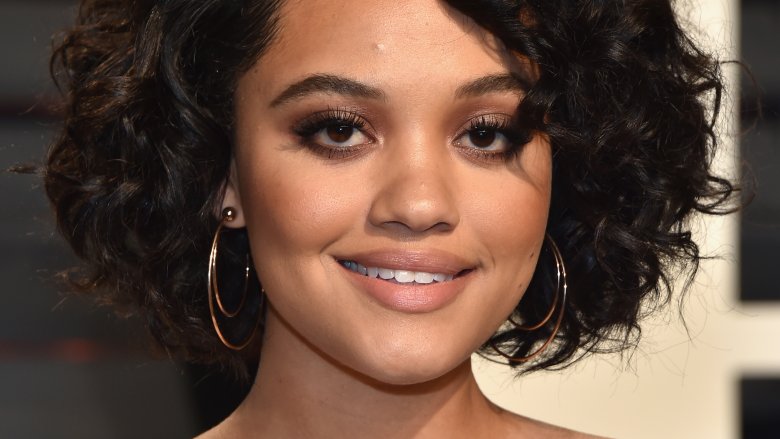 Getty Images
Making no haste, we'll be introduced to an important character from The Flash movie in Justice League.
Kiersey Clemons, who plays Iris West opposite Ezra Miller as Barry Allen, revealed to Modeliste that her character will show up in the upcoming DC ensemble flick. "I'm making a cameo in Justice League as Iris West," she said. "It's the first time that you meet her before we get to see her in The Flash with Ezra Miller."
Best known for playing Diggy in Dope, Clemons said she had never been a part of such a massive shoot. "It was my first time doing something so extravagant like that," she said. "We filmed in London, and that's one of my favorite places."
Clemons was cast as West, Barry Allen's girlfriend, in The Flash last year when Rick Famuyiwa was still attached to direct. He since dropped out, and although there's been a lot of turbulence behind the scenes (there's still no replacement), it's clear that Clemons' role is safe. 
She'll join a long list of DCEU characters with minor roles in Justice League. We know we'll see Henry Allen (Billy Crudup), General Antiope (Robin Wright), Mera (Amber Heard), James Gordon (J.K. Simmons), Martha Kent (Diane Lane), and Dr. Silas Stone (Joe Morton). 
So we'll get a glimpse of Clemons as West when Justice League hits theaters on Nov. 17 before she makes a formal introduction in The Flash, currently expected in March 2018. Meanwhile, take another look at the Justice League trailer.