The Young Sheldon Character You Likely Forgot Ray Liotta Played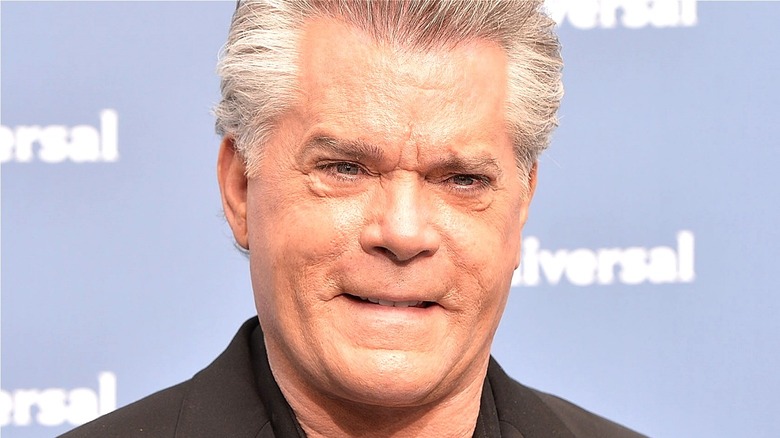 Slaven Vlasic/Getty
The unexpected death of Hollywood legend Ray Liotta has caused many of the late actor's fans to go back and admire some of his greatest work. Of course, any review of Liotta's filmography will lead to a number of hit classics, including iconic performances in Martin Scorcese's "Goodfellas," the 1989 sports fantasy hit "Field of Dreams," and countless other movies. Indeed, throughout his career, Liotta earned credits in more than 120 different productions (via IMDb).
However, even some of Liotta's biggest fans may not be aware of the actor's extensive cameo career. The cameos officially started in 1995, with Liotta taking on a small voice role in NBC's "Frasier" as one of many faceless Seattle residents seeking the help of Dr. Frasier Crane (Kelsey Grammer). Six years later, Liotta lent his voice to "Family Guy" as a character named Zack, who is a pornographic movie producer.
From then on, the guest spots started ramping up — with Liotta either playing himself or a random character in shows like "Just Shoot Me!," "ER," "SpongeBob Squarepants," "Hannah Montana," "Phineas and Ferb," "Modern Family," "Unbreakable Kimmy Schmidt," "The Simpsons," and "Young Sheldon", the latter of which features Liotta in all his gangster glory.
Liotta played Meemaw's bookie in Season 3
Ray Liotta's guest spot in "Young Sheldon" comes at the end of Season 1, Episode 5 ("A Solar Calculator, a Game Ball, and a Cheerleader's Bosom"). In the episode, he portrays a bookie who is trying to collect money from Sheldon's Meemaw (Annie Potts). It's a short spot for a legendary actor, but also one that feels specifically designed for Liotta's gangster-riddled filmography.
"Naturally, this episode ends with a cameo from Ray Liotta playing a mobster named Vincenzo who tries to collect a debt from Young Sheldon's MeeMaw at a Louisiana casino, and good golly that is in fact a real thing I just typed and an even realer thing that was really on television," joked "Young Sheldon" viewer @nicksuss back in 2020. While the episode first aired in November 2017, Liotta's guest role has lived on thanks to the show's wide availability to stream through Paramount+ and the TBS app. In the years since its airing, a number of other fans have taken to social media to opine on the subject.
"Ray Liotta's 30-second cameo in 'Young Sheldon' may be one of the best things in television," tweeted @MancInTheHat after watching the episode. Similarly, @katietamola tweeted, "Are we just NOT going to acknowledge Ray Liotta's role on 'Young Sheldon?'
Liotta's death was first reported Thursday, May 26, with his rep Jennifer Craig confirming the news (via The Hollywood Reporter). He was said to have died in his sleep while in the Dominican Republic filming a new movie. Details surrounding the cause of death have yet to be released.