Ray Liotta Hilariously Played Himself On A Classic '00s Sitcom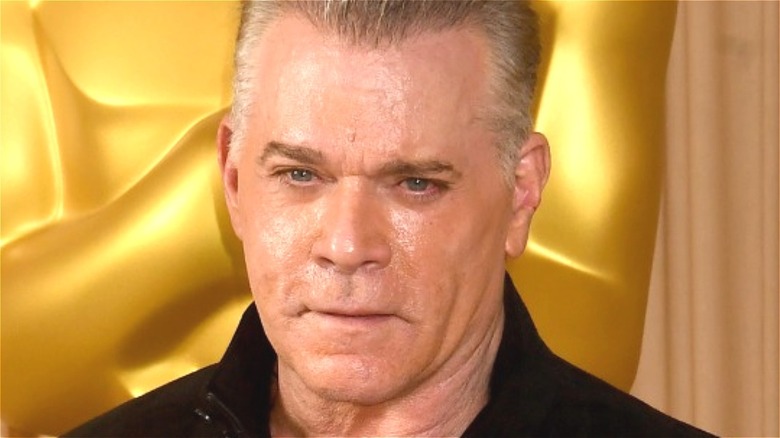 Dave J Hogan/Getty
When actor Ray Liotta died on May 26 at the age of 67, he left behind a long list of memorable roles that will define his legacy for generations. From his inimitable role as Henry Hill in "Goodfellas" to his wistful interpretation of "Shoeless" Joe Jackson in "Field of Dreams," he was so widely traveled in Hollywood that there's likely a Liotta role suitable for the viewing purposes of every single person on the planet.
The actor's most well-known roles include everything from comedies to dramas and even a number of animated films. However, it's likely that you don't remember his appearance on this hit sitcom, which was a steady performer for one major network in the late '90s and early '00s. His two appearances on this show are notable for one big reason — he plays a fictionalized version of himself on the program. Which sitcom did Ray Liotta play himself in?  
The actor portrayed himself on Just Shoot Me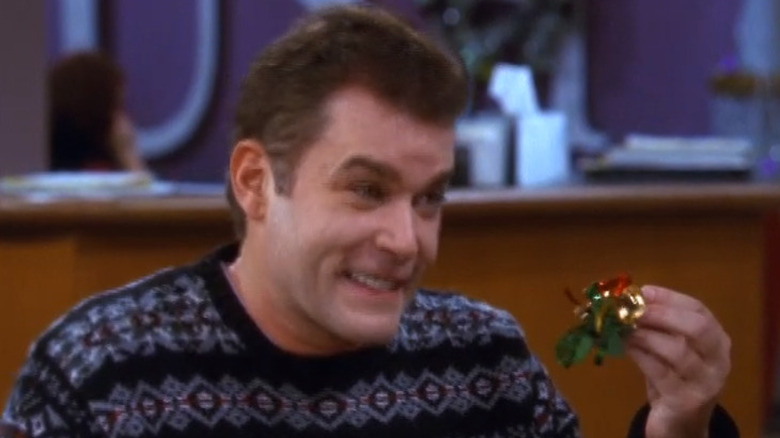 NBC
NBC's long-lived sitcom "Just Shoot Me" takes a cheeky look at the fashion magazine industry and centers itself around the making of a publication called Blush. The series mainly features the antics of Maya Gallo (Laura San Giacomo), whose more serious journalistic aims often run afoul of her daffy dad, Jack (George Segal). While Maya deeply cares about the social impact that Blush makes on the world, Jack doesn't mind going for the lowest common denominator to get his magazine sold.
Liotta appeared twice on the show — in Season 6, Episode 9 ("Christmas? Christmas!") and Season 6, Episode 12 ("Liotta? Liotta!") — as himself (via IMDb). Both episodes center around a percolating relationship between Maya and the fictionalized version of Liotta. In "Christmas? Christmas!," the two bond over their shared love of the holidays, which, for this intense version of the actor, borders on near-obsession. Though he tries to tone it down, his overt love of Christmas eventually drives Maya away.
This more meatheaded, faux-Liotta doesn't take the hint, however, and shows up again only a few episodes later. In this episode, he desperately tries to woo Maya back into his arms. He offers to quit acting and even proposes marriage to her. Despite his honest attempt to live life as a civilian, he ultimately can't handle the workaday world of New York City. The twosome part as friends.
It's a cheeky little two-part appearance that allowed the actor to show off his penchant for comedy. In one memorable moment, he declares, "Everyone thinks I'm like my character in 'Goodfellas,' but in real life, I'm more like my character in 'Operation Dumbo Drop.'" Sitcom fans will definitely remember him from those roles — and this fun little slice of self-mockery.