In Ray Liotta's Career, One Role Stands Above The Rest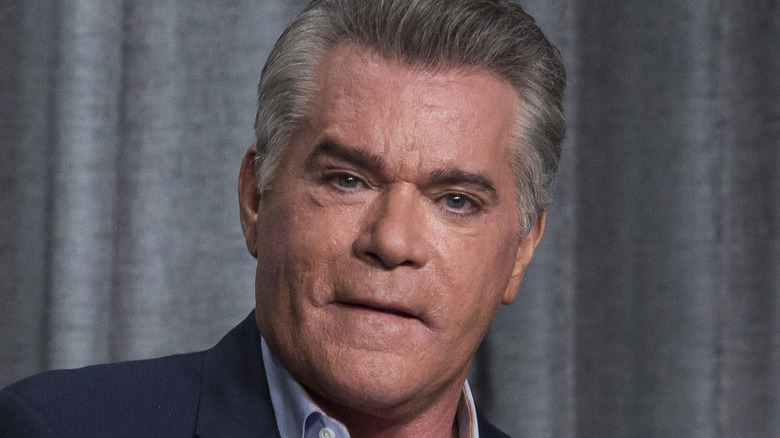 Vincent Sandoval/Getty Images
Prior to his death at the age of 67, Ray Liotta was often typecast as either a cop or a criminal, and sometimes both. This was, no doubt, both because of his chiseled, tough-guy looks and icy blue eyes, as well as his intimidating presence. Martin Scorsese commented that when he and Liotta first met, the director was surrounded by bodyguards. "Ray approached me in the lobby and the bodyguards moved toward him, and he had an interesting way of reacting, which was he held his ground, but made them understand he was no threat," the director told GQ. On the big screen, the actor could come across as both eerily calm but also as no stranger to violence or rage.
However, Liotta was a more versatile character actor than he typically got credit for. When he was given the chance, he would often give great performances in movies outside his typical wheelhouse, such as his turns in the acclaimed drama "Marriage Story" or comedies like "Heartbreakers" and "The Details." He was also unafraid to poke fun at his own image, such as when he played himself on two episodes of the early '00s sitcom "Just Shoot Me!" 
The actor racked up 126 credits on IMDb over several decades, but this brilliant drama is still his crowning achievement.
Goodfellas is Liotta's most iconic performance
The highest-rated movie in his filmography with an overwhelming 96% critics rating on Rotten Tomatoes, Martin Scorsese's mob epic "Goodfellas" is Ray Liotta's most acclaimed movie. And Henry Hill, the duplicitous criminal who survives 30 years in the Mafia, is Liotta's greatest role as well. 
As one of the film's leads, Liotta is surrounded by legends like Robert DeNiro and Joe Pesci, but he's able to match their intensity while also emphasizing something trickier — namely, Hill's increasing alienation from his more murderous friends. The actor was also going through a difficult time, as his mother was sick and died during production, and he ended up channeling all of his anger and emotion into the performance (via GQ).
"Goodfellas" defined his career after 1990, leading to his appearances in mob films like "Killing Them Softly" and "The Many Saints of Newark," and that was something Liotta was keenly aware of. In 2010, Liotta told GQ, "For twenty years now, there's not a day that goes by that I don't hear somebody mention Goodfellas. Unless I stay home all night. It's defined who I am, in a sense."