Kurtwood Smith Shares His Feelings About That '90s Show - Exclusive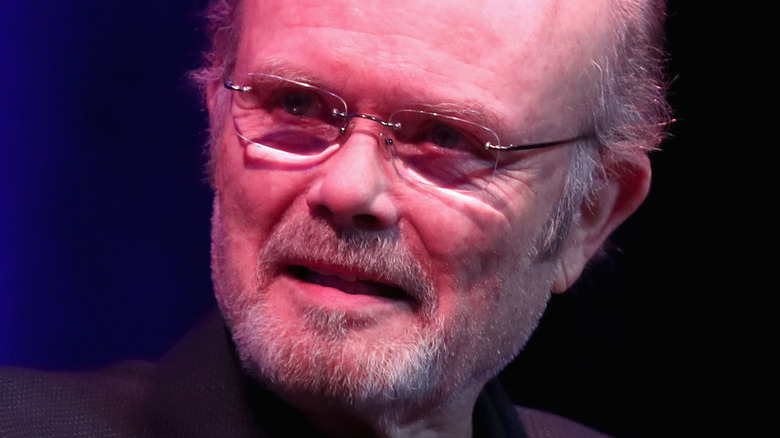 Todd Williamson/Getty Images
Kurtwood Smith can currently be seen in the new Blumhouse-Universal remake of the Stephen King thriller "Firestarter," but the veteran actor also has another project coming soon that is especially exciting to whole generations of TV viewers.
Smith is slated to reprise what is probably his best-known role as the grouchy, curmudgeonly Reginald "Red" Forman, who made his debut in August 1998 on "That '70s Show." Dad to Eric (Topher Grace) and Laurie (Lisa Robin Kelly), and unofficial foster father to Steven Hyde (Danny Masterson), Red is a "man's man" kind of guy who has little patience for his kids and their friends, which included Ashton Kutcher, Mila Kunis, Laura Prepon, Wilmer Valderrama, and others during the Fox sitcom's eight-season run.
Red and his wife, Kitty (Debra Jo Rupp), will return in "That '90s Show," a Netflix-produced follow-up to the original series that will take place 15 years after "That '70s Show" concluded. This time, Leia Forman (Callie Haverda), the daughter of Eric (Grace) and Donna Pinciotti (Prepon), comes to spend the summer of 1995 with Red and Kitty — although Grace, Prepon, Kutcher, Kunis, and Valderrama are all scheduled to make guest appearances (via Variety).
"I can't tell you too much," Smith told Looper when asked about the new show. "Netflix wants to keep it this way, but I can say that it is what I expected, but I was afraid it wouldn't be."
Kurtwood Smith is thrilled to play Red Forman again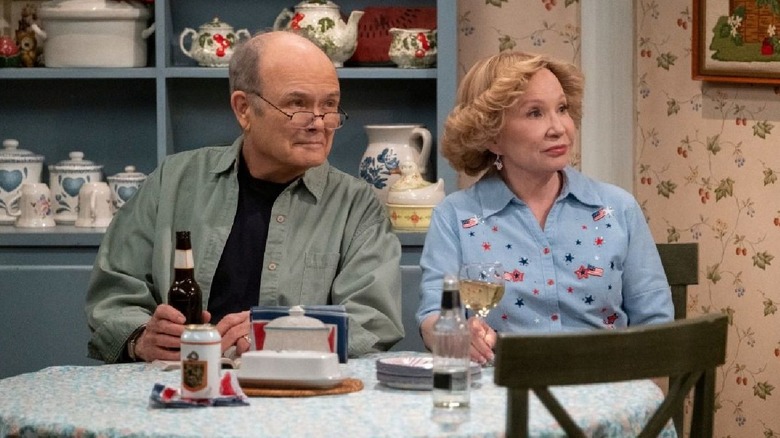 Netflix
Although "That '70s Show" ended its run in 2006, Kurtwood Smith maintains that the show has lived on as new generations of viewers — including both his kids and his grandkids — have discovered it.
"What I always used to say is, because it was a period piece to begin with, it will never be out of period, and I felt like I was right," Smith explained. "It lasts throughout various generations. There are qualities to it that all kids and parents recognize. I thought [the new show] would be met very positively, and in fact, it has been. The tests that they've done and the reactions to the first two episodes have been great."
Smith listed several aspects of the project that made him happy to return. "I guess the number one thing would be getting to play Red Forman again," he noted. "Number two would be getting to play opposite Debra Jo Rupp as Kitty Forman. Then beyond that, the fact that there are original people from the show in terms of writers — the creators of this show, three of them were from the original show. [All of this] should make it a very exciting project."
Among the creative team on "That '90s Show" are original series creators Bonnie and Terry Turner, as well as showrunner Gregg Mettler, who was a writer and executive producer on "That '70s Show" as well. "[Mettler] cut his teeth on that show, so he's always had a very affectionate feeling towards it," said Smith. "He was really excited to come back and work on it. [It shows you that], in terms of the work that the Turners and Gregg are doing, plus the affection that Debra Jo and I have always had for each other as performers, we fell back into it very easily."
"That '90s Show" does not have a premiere date yet. "Firestarter" is in theaters and streaming on Peacock now.