How Kurtwood Smith Approached His Character In Firestarter - Exclusive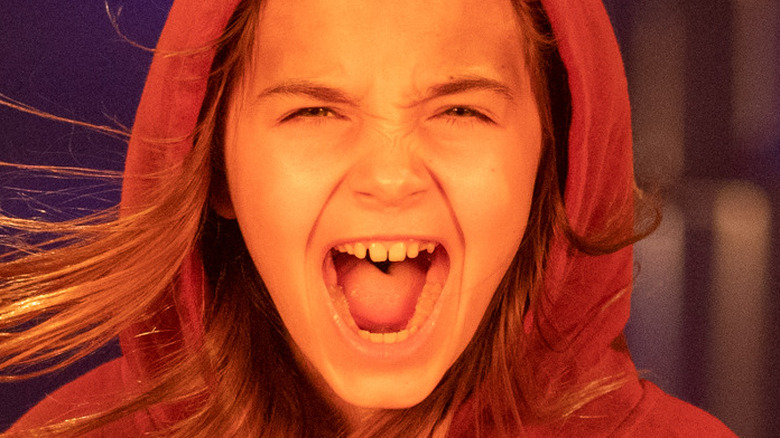 Blumhouse/Universal
Stephen King's 1980 novel, "Firestarter," was the celebrated horror author's first full-fledged foray into science fiction, after incorporating elements of the genre into his two previous books, "The Stand" and "The Dead Zone." The book, about a little girl named Charlie McGee who can start fires with her mind, was adapted into a movie in 1984 to generally poor reviews and lackluster box office results.
But now, a new "Firestarter" film has been adapted from the book, starring Ryan Kiera Armstrong ("The Tomorrow War") as Charlie, Zac Efron ("The Greatest Showman") as her father Andy, and Sydney Lemmon as her mom Vicky. The family is hiding out from the Shop, a secret government agency that administered experimental drugs to the McGees in a clandestine experiment, giving both parents psychic abilities and eventually with them passing along to Charlie the power of pyrokinesis.
Also starring in the new film is Gloria Reuben as Shop head "Cap" Hollister, Michael Greyeyes as Shop assassin John Rainbird, and veteran actor Kurtwood Smith as Dr. Joseph Wanless, who formulated the drugs that were part of the experiment. Now confined to a health care facility after suffering a stroke, Wanless warns Hollister that Charlie is a danger to humanity as long as she is alive.
"I think he's a guy who regrets what he did, and yet he's gone way beyond being apologetic for it," said Smith — best known as Red Forman on "That '70s Show" – in an exclusive interview with Looper. "Because he can't get anybody to listen to him."
Book or script? Kurtwood Smith explains which one he used to prepare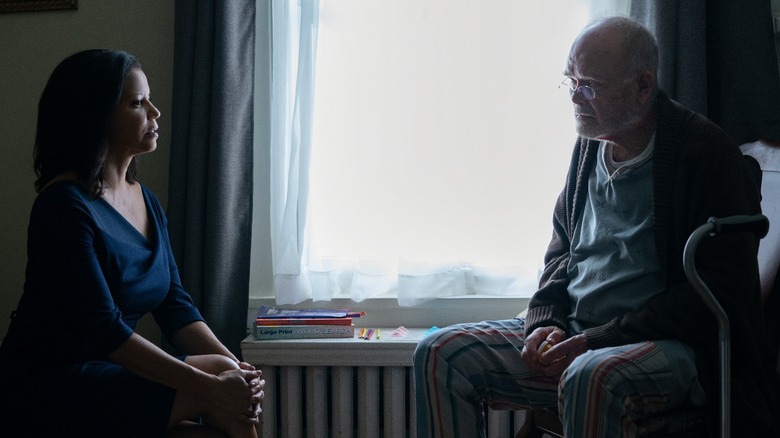 Blumhouse/Universal
Dr. Wanless does not get as much screen time in the new "Firestarter" as he did in the 1984 movie, where he's tasked with further studies of Charlie once she is captured by Rainbird and brought to the Shop's headquarters (his role was similar in the original novel).
Nevertheless, Kurtwood Smith did his due diligence in preparing for the job. "After I got the part, I read the book right away and then proceeded to start working on it on my own," he told Looper. "I just totally spaced on what the character is like in the book, which I would normally do anyway because I'm doing the film. It's what they hired me for. They didn't hire me to do the book."
Smith said that he built the character "based on what I [saw] in the script," and used it to formulate who Wanless is and what drives him. "The frustration has bottled him up and made him crazy, in a way," the actor explained. "He's not nearly as crazy as they think he is. He's just gotten to the point in his anger that he acts out at times."
That changes — briefly — when Wanless gets a visit from Hollister. "[He] realizes she is somebody who might possibly be able to do something about it," said Smith. "But she's not interested in saving the world. She's interested in what she can get out of this for herself."
While the ultimate fate of Wanless is left ambiguous in the film, Smith is clear about the doctor's complicity in the terrifying force he's unleashed on the world: "He knows what's happened and he knows it's his fault."
"Firestarter" is out now in theaters and streaming on Peacock.