Kurtwood Smith On Firestarter, That '90s Show, Star Trek And More - Exclusive Interview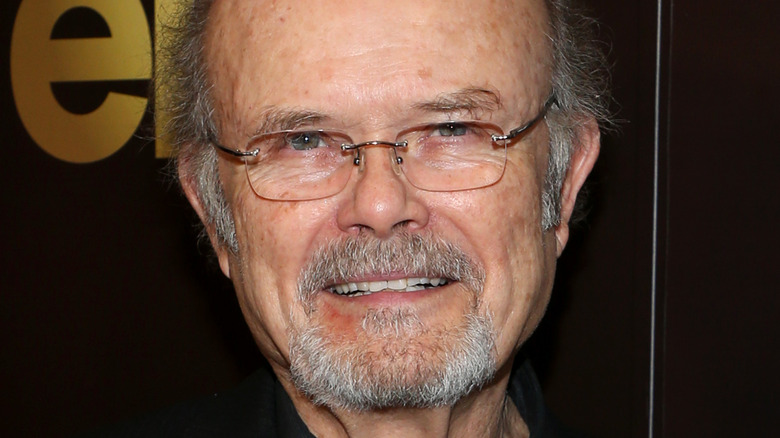 Phillip Faraone/Getty Images
In "Firestarter," the second film based on the classic 1980 novel by Stephen King, veteran actor Kurtwood Smith has a brief, memorable appearance as Dr. Joseph Wanless, the government scientist whose experiments with drugs have led to disastrous consequences for several of his subjects.
Two of those subjects, Andy and Vicky McGee (Zac Efron and Sydney Lemmon), have developed certain psychic powers, while their daughter, Charlie (Ryan Kiera Armstrong), has the ability to start fires with her mind – making her the intensely powerful human weapon of the title.
Although Wanless in the book and 1984 movie continues to study Charlie after she is captured, the character here has been committed to a facility where he is going slowly insane, wracked with guilt over what he's done — and ready to warn project head "Cap" Hollister (Gloria Reuben) that any attempt to somehow corral Charlie's power will only end in destruction.
Smith is the definition of a veteran character actor. He got his first big screen break as the gleefully sadistic Clarence Boddicker in "RoboCop" (1987) before going on to star in scores of movies and TV shows, including sci-fi staples like "The X-Files," "Star Trek IV: The Undiscovered Country," "Star Trek: Deep Space Nine," "Deep Impact," and many more.
But he's best known as Red Forman, the conservative, curmudgeonly dad from the now-iconic Fox sitcom "That '70s Show," which helped launch stars like Ashton Kutcher, Mila Kunis, and Topher Grace, among others. Smith will reprise the role in Netflix's upcoming follow-up series, "That '90s Show," which will also feature guest appearances from much of the original cast. "I thought [the new show] would be met very positively, and in fact, it has been," Smith tells Looper. "The reactions to the first two episodes have been great."
How Kurtwood Smith interpreted his character in Firestarter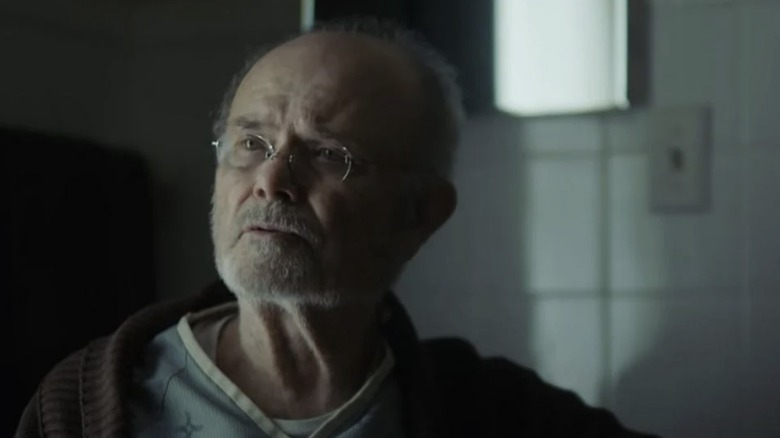 Universal Pictures
Your version of Dr. Wanless is very different from the one in the book. Can you talk about your approach to the character and if you were familiar with him from the book or the previous film?
I read the book. After I got the part, I read the book right away and then proceeded to start working on it on my own. I totally spaced on what the character is like in the book, which I would normally do anyway because I'm doing the film. It's what they hired me for. They didn't hire me to do the book. I use that as background research, as some mulch for the garden.
Basically, I'm trying to do what they have written. After I had read the book, then I start building the character based on what I see in [the script]. For example, it doesn't seem like much, but on the voiceover flashback stuff, there's actually a lot of stuff in there for me, as an actor, in terms of what's going on, what he was like, what kind of person he was like back in that day, and then what has come about.
He's a guy who regrets what he did, and yet he's gone way beyond being apologetic for it, because he can't get anybody to listen to him. He knows what's going on. He knows what's happening with this creature. The frustration has bottled him up and made him crazy, in a way. He's not nearly as crazy as they think he is. He's gotten to the point in his anger that he acts out. At times, he plays crazy to irritate them ... until he gets to Hollister and realizes she is somebody who might possibly be able to do something about it, but she's not interested in saving the world. She's interested in what she can get out of this for herself.
He knows what's happened and he knows it's his fault. The only reason he didn't put a bullet in his own head is the outside chance that he might, in some way, be able to help her.
Kurtwood Smith and science fiction are old friends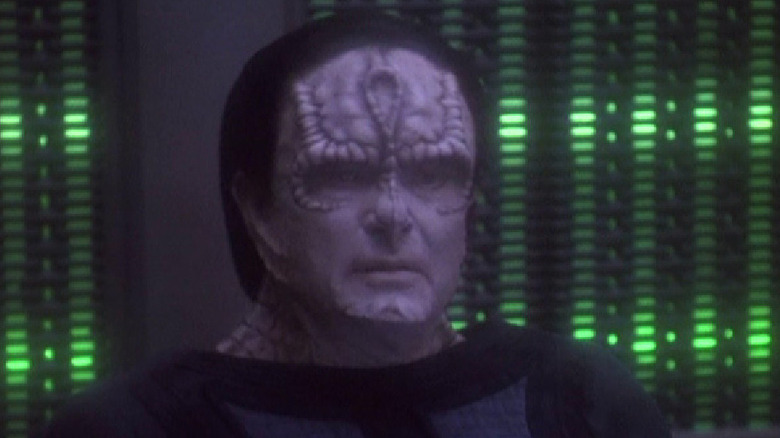 Paramount TV
It seems like science fiction has been a constant in your career, from "Star Trek" to "The X-Files" to "RoboCop" to this. Do you gravitate towards that genre naturally or is it just where the work leads you?
All of those things. I liked sci-fi movies when I was a kid. There wasn't as much of it when I was a kid, but there was plenty. We'd be going to "The Blob" and Alfred Hitchcock movies and all that kind of stuff as kids. It was something that I definitely grew up with. I owe a lot of dues to sci-fi. "RoboCop" is really what put me on the map, initially. I don't think of it as, "Oh, that genre over there." I think of it as, "That's where I came from."
With regard to "Star Trek," a lot of my training was in Shakespeare. I was at a Shakespeare festival for seven years, starting when I was in college and then lasting a number of years afterwards. I find "Star Trek" very much in that vein, where the characters are a little bit larger than life. They're dealing with big questions and with difficult answers. I always feel comfortable in that thing.
On returning as Red Forman in That '90s Show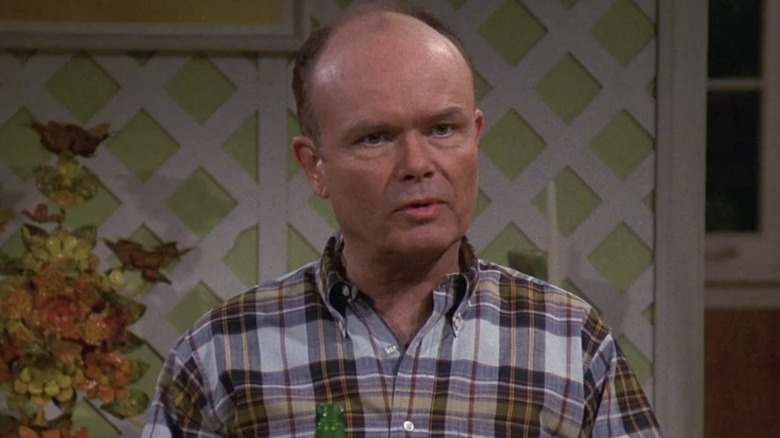 Fox
People are very excited about "That '90s Show." Were you surprised to see such an outpouring of support for the return of the show, and what can fans expect?
I can't tell you too much. Netflix wants to keep it this way, but I can say that it is what I expected, but I was afraid it wouldn't be. I thought we left on such a high note. My kids were around when I was playing that role initially, but then, on top of that, my grandkids loved the show, and not just because their grandfather was in it.
What I always used to say is, because it was a period piece to begin with, it will never be out of period, and I felt like I was right. It lasts throughout various generations. There are qualities to it that all kids and parents recognize. I thought [the new show] would be met very positively, and in fact, it has been. The tests that they've done and the reactions to the first two episodes have been great. Netflix has been terrific to deal with.
For me, I guess the number one thing [I'm happy about] would be getting to play Red Forman again. Number two would be getting to play opposite Debra Jo Rupp as Kitty Forman. Then beyond that, the fact that there are original people from the show in terms of writers — the creators of this show, three of them were from the original show. [All of this] should make it a very exciting project.
We have two of the original creators of the show, Bonnie and Terry Turner, and then Gregg Mettler, who's one of the creators of "That '90s Show" and was a writer on "That '70s Show." He was a very young writer and cut his teeth on that show, so he's always had a very affectionate feeling towards it. He was really excited to come back and work on it. [It shows you that], in terms of the work that the Turners and Gregg are doing, plus the affection that Debra Jo and I have always had for each other as performers, we fell back into it very easily. We're smiling and happy to work, until she decides to tell me what to do.
RoboCop was an early career highlight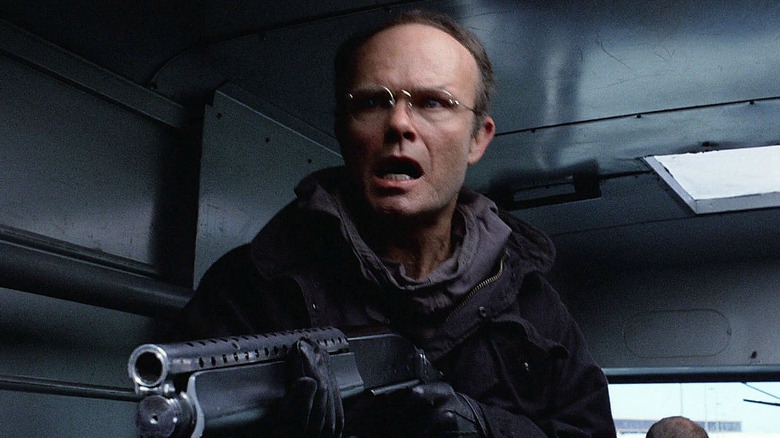 Orion Pictures
We mentioned "RoboCop" before. We're coming up on the 35th anniversary of that film this July.
Unbelievable.
Any particular memory of that film which stands out for you?
Oh God. All of it stands out to me. That's the [movie] that really got me going. I hold [director] Paul Verhoeven in such high regard since working on that, and Ed Neumeier, who was the writer. From my standpoint, we had a great time working on that. I haven't had that kind of relationship since, in terms of working on a project, building a character, bringing things to it from within myself, and having them encourage me to do that — not just being accepting of it, but encouraging me in that sense. Every day on "RoboCop" was exciting to me because it was a combination of fun and, as an actor, to be able to develop a character like that.
The other guys in the gang, we hung out together, we went to dinner together. We didn't steal together, but we had great times, in that regard. We'd get to watch dailies on Saturday and see how the film looked. All the way down the line, it was great, but when we watched dailies, they only showed us the gang's stuff. I knew, from that, we were going to have good action. It wasn't until then I got to go to a screening of the film that I really saw what they had done with Peter [Weller) and that character, and the emotional level that there was to it. That's when I thought, "Oh my God, we've got a big hit here." We did, so that was very exciting.
Everyone has a William Shatner story and so does Kurtwood Smith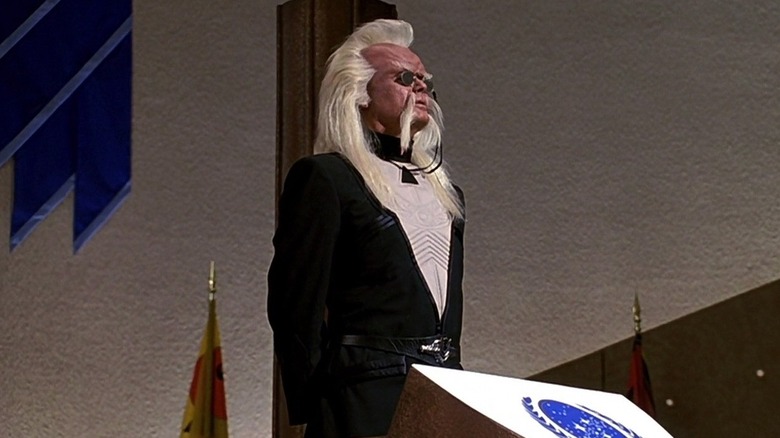 Paramount
You're in my favorite "Star Trek" movie, "The Undiscovered Country." What do you remember about working with William Shatner and Leonard Nimoy on that movie, and about becoming part of the "Trek" family?
Leonard was a terrific guy. He had a party at his house before we started shooting. I didn't have that much to do with him in the movie. We did a radio show together for Halloween once. That was very exciting. We got to read some Edgar Allan Poe opposite each other, so that was terrific.
My Shatner story goes something like this. I was the president of the universe, or whatever — president of the galaxy, I guess. Shatner ends up saving me, and we were going to shoot that scene where he protected me from the bullet. So Nick [Meyer], the director, who's the reason I was in the movie to begin with — I'd just done another film with him — was like, "Okay, Bill, could you come over here? Kurtwood, have you met Bill before?" 
[I said,] "No, not really." [He introduces us:] "Bill, this is Kurtwood Smith, and Kurtwood, this is Bill Shatner." [I said,]"Well, hello." Then Nick said, "Great. Okay. Now Kurtwood, could you lay down on the floor so Bill can get on top of you?" That was our introduction. I always thought it was a pretty funny way to meet somebody.
"Firestarter" opens in theaters and begins streaming on Peacock on May 13.