The Netflix Change We've All Been Dreading Is Coming Sooner Than You Think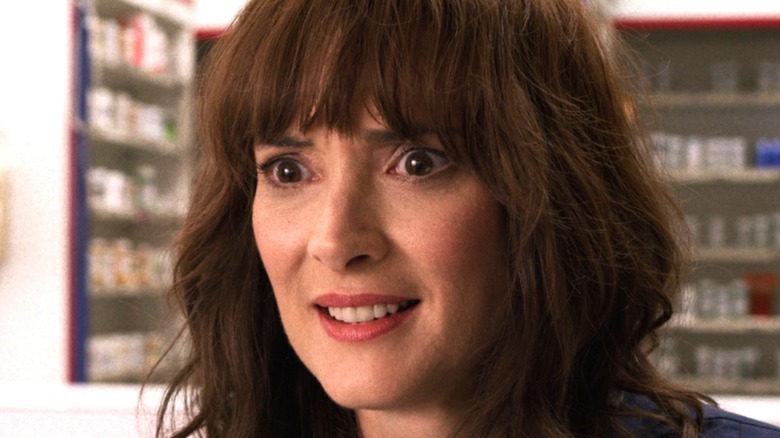 Netflix
It's the end of an era at Netflix. The streaming giant has been on shaky ground lately, weathering controversy and plummeting profits as it hemorrhages subscribers. In response, the company has been forced to chart a decidedly different course, plunging into new and uneasy waters. Once considered the king of streaming, Netflix now finds itself one of many such services in an industry it pioneered. From Disney+ to HBO Max, the competition has finally caught up.
The cracks truly began to show in late April, when Netflix announced that it had lost 200,000 subscribers in Q1 and predicted the loss of another 2 million in Q2 (via Variety). That same week, it came to light that the streamer was downsizing its animation division, firing executives and canceling shows, including the anticipated adaptation of Jeff Smith's comic "Bone" (via The Wrap). The company has also signaled that it plans to go after password sharing, the ubiquitous practice of sharing Netflix login information with friends or family members, by raising the cost of a subscription for those who share their passwords (via CNBC).
In a bid to regain the upper hand, it now seems like a major change is coming to Netflix, one that the company has until now resisted: advertisements. According to a leaked internal memo from the company, they're coming sooner than you think.
In a leaked memo, Netflix says ads may come by the end of this year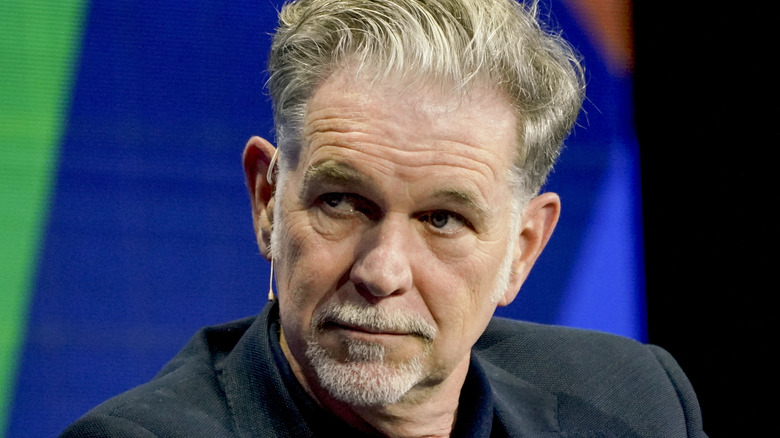 Bloomberg/Getty Images
A recent note from Netflix executives to employees suggests that the streaming giant could introduce its ad-supported subscription tier sooner than previously thought. According to the New York Times, this could even occur before the end of 2022. Details of the communique, shared with the paper of record anonymously, relayed plans to introduce the new tier sometime in the final quarter of 2022.
Notably, the ad-supported pricing tier would cost less than a regular subscription with no ads. Still, it's an about-face from Netflix's long-stated position that it would never broadcast ads to support its content. In a 2015 Facebook post (via TheWrap), Netflix CEO Reed Hastings pledged, "No advertising coming onto Netflix. Period." Hastings has reversed that position in recent days, noting that the inclusion of ads was working for Hulu and HBO and pointing out that Disney+ is also set to introduce an ad-supported subscription tier.
Having already announced its intentions to advertise on its platform, the leaked memo simply moves Netflix's timeline up by a significant margin. According to the Times, the memo suggests that the advertisement-based subscription plan will be introduced simultaneously with the company's plans to charge extra for password sharing.
As Netflix struggles to stay atop the industry it popularized a decade ago, it still promises plenty of new content that may help sponge up some of its subscriber loss. New seasons of "The Umbrella Academy," "Stranger Things," and "The Crown" are soon to debut, along with movies such as Guillermo del Toro's "Pinocchio" and Rian Johnson's long-awaited "Knives Out 2." Whether you'll have to watch all that content with ads spliced throughout may depend on how much you're willing to pay.