Fans Will Love The Latest Look At The Umbrella Academy Season 3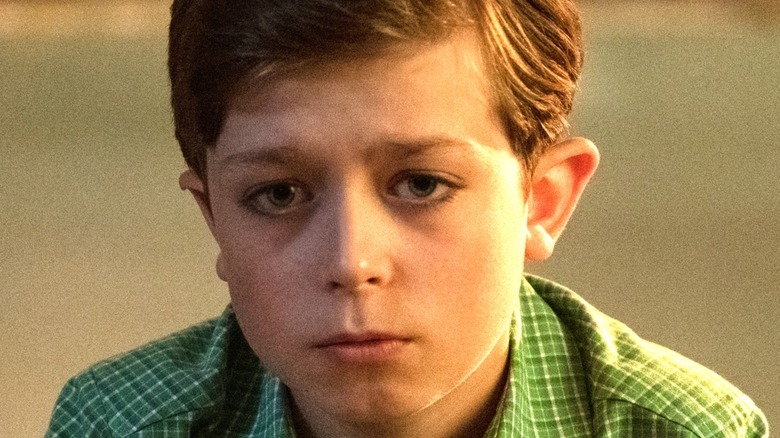 Christos Kalohordis/Netflix
Netflix has released the first look at one of its most anticipated new seasons of television, Season 3 of "The Umbrella Academy." The new episodes are dropping on the streaming platform in June, nearly two years after the previous season ended with a shocking cliffhanger.
At the end of Season 2, the Hargreeves children return from saving the past, only to discover a new future where their adoptive father chose different children to train. These new students are collectively known as the Sparrow Academy, a slight twist on the titular name of the X-Men-like crew. Undoubtedly, the Sparrow Academy will be a major part of Season 3 as the more confident and aggressive superhero group faces off against the original Umbrella Academy members.
Netflix has drip-fed hints about the new season to fans for a while now, from cryptic tweets to vague descriptions of Season 3 (via Esquire). In March, the new season was finally given a release date in late June (via IndieWire). Now, with a new set of images, Netflix has given us a thrilling first look at "The Umbrella Academy" Season 3.
The Umbrella Academy meets the Sparrow Academy in new images from Season 3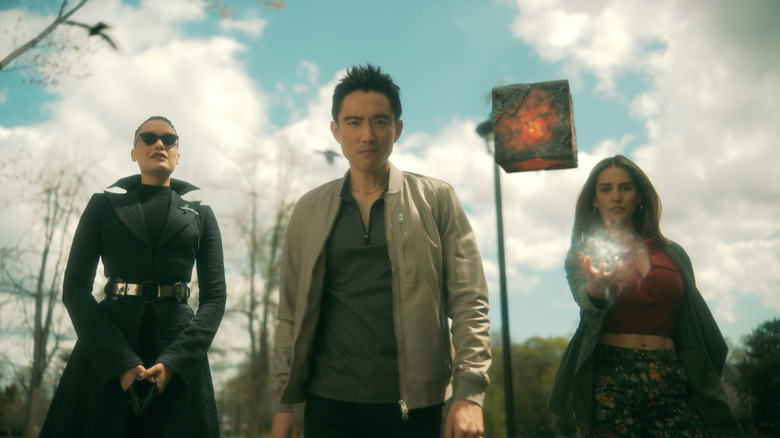 Christos Kalohoridis/Netflix
In a new set of images from Season 3 of "The Umbrella Academy" shared on Twitter, Netflix has provided a first look at characters, locations, and scenes from the upcoming episodes. It's a peek at new looks for the superpowered siblings that fans know and love, as well as the best look yet at the haughty Sparrow Academy in action.
These new photos are the first peek at Elliot Page's new look for his character, Viktor, who now sports a hoodie and a black leather jacket in several photos. The rest of the Hargreeves are back, too. Justin H. Min returns as a new Sparrow version of Ben, alongside Robert Sheehan as Klaus, Tom Hopper as Luther, Emmy Raver-Lampman as Allison, David Castaneda as Diego, and Aiden Gallagher as Number Five. 
Colm Feore is once more returning as family patriarch Sir Reginald Hargreeves, looking every bit as dour as expected. Of course, the photo set also shows off new additions to the cast for the Sparrow Academy, including Justin Cornwell as Marcus, Britne Oldford as Fei, Jake Epstein as Alphonso, Genesis Rodriguez as Sloane, and Cazzie David as Jayme, among others.
Season 3 of "The Umbrella Academy" lands on Netflix on June 22.