More Blue Bloods Stars Appeared On Law & Order: SVU Than You Think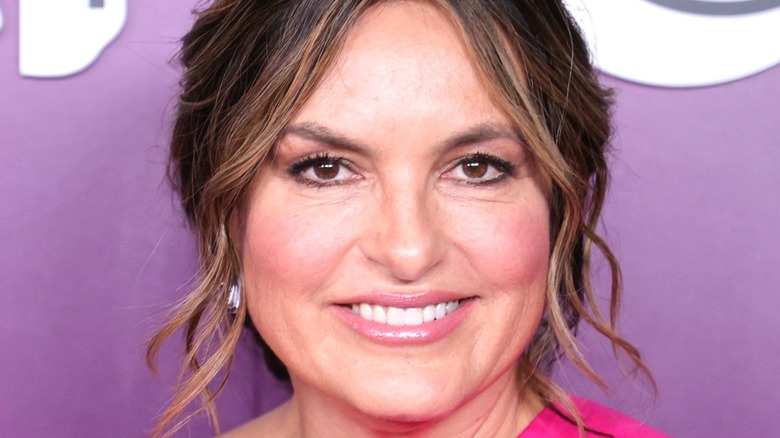 Theo Wargo/Getty
Long-time fans of the "Law & Order" franchise know it's all but impossible to get through any season of the series (particularly an older season) without stumbling across an actor whom they've more recently seen in another hit television show or major film. "Vikings" and "Big Sky" star Katheryn Winnick, for instance, appears in two different episodes of "Law & Order: Criminal Intent" (via IMDb), and A-listers Kerry Washington, Claire Danes, and Laura Linney (among many others) have all appeared in the parent series "Law & Order" (via EW). 
As the longest-running of Dick Wolf's many series offspring, "Law & Order: SVU" is well-known for either launching a given actor's career or embracing the popularity of an already-established actor with a guest spot on the show — a habit that's allowed it to have some cross-over with other popular series. It turns out that "SVU" and "Blue Bloods" share a relatively long list of actors, some of whom owe a debt to the former, and some of whom were stars in their own right before gracing either of the law enforcement-based series. What's more, several of these actors play major, integral roles in Mitchell Burgess's and Robin Green's popular CBS series.
Eight major Blue Bloods players appeared in SVU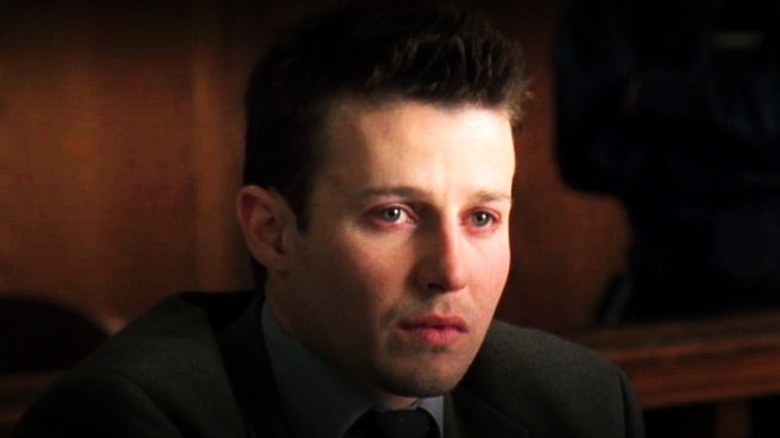 NBC/ Hulu
An impressive eight members of the "Blue Bloods" cast have appeared in "Law & Order: SVU" over the years. Will Estes, for instance, who portrays Officer Jamie Reagan on "Blue Bloods," appeared as a love-sick, easily manipulated killer in a Season 7 episode of "SVU" titled "Class." Robert Clohessy and Abigail Hawk (aka Sid Gormley and Detective Abigail Baker) have also appeared in the NBC series, with the former appearing as four different characters in four different episodes between 2000 and 2013 (via IMDB), and the latter popping up in Season 8's "Informed" and Season 19's "The Undiscovered Country" (via IMDb).
Former "Blue Bloods" regular Amy Carlson starred as the abused wife of a cop in Season 2's "Asunder" (and, incidentally, as a main prosecutor in the short-lived "Law & Order: Trial by Jury," per IMDb), while Steve Schirripa (Detective Anthony Abetemarco), appeared as false lead/misogynistic divorcé Paulie Obregano in Season 4's "Tortured."
Both Nick Turturro and Frank Anello (Sgt. Anthony Renzulli and the NYPD Lieutenant, respectively) have also starred in the series. Turturro enjoyed a three-episode arc on "SVU" as retired detective and desperate father Frank Bucci in Seasons 20 and 21, and Anello appeared in a whopping 88 episodes of "SVU" as an uncredited background officer (via IMDb). Finally, "Blue Bloods" star Jennifer Esposito (Jackie Curatola) appeared in a rare Richard Belzer's Munch-focused episode way back in Season 1, but returned to the series as Fin Tutuola's (Ice-T) former partner and romantic interest Sgt. Phoebe Baker in Season 20 — a role she continues to play.