Here's Where Else You've Seen The Cast Of Big Sky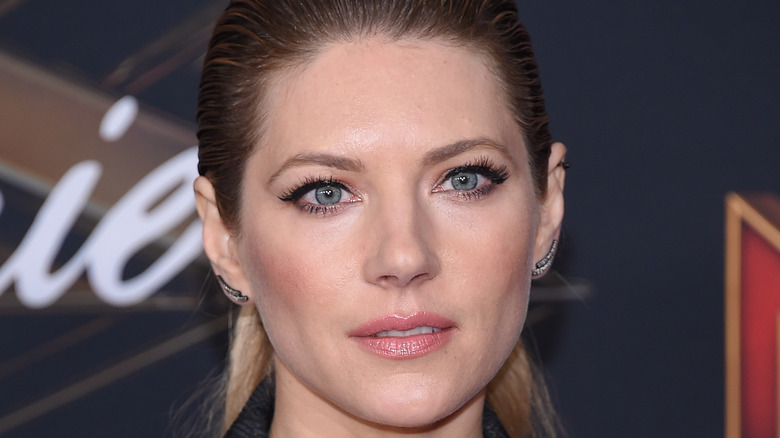 Shutterstock
ABC's series "Big Sky" takes us to the open lands and stark mountains of Montana. This side of The Last Best Place feels very different from other recent hits set in the high Rockies, though. Strange characters lurk everywhere, many with a twisted darkness inside. It feels almost like "Twin Peaks" meets "Longmire," making for compelling crime TV. The show is executive-produced by David E. Kelley (of "Ally McBeal" and "Big Little Lies" fame) and based on C.J. Box's "The Highway" series of novels, so great storytelling is probably part of the reason the show has been picked up for Season 2.
The cast, however, makes the script truly come to life. "Big Sky" is full of recognizable actors, many of whom have crossed paths before. It's striking how many of these actors shared credits in "American Horror Story" or "True Blood" and made cameo appearances on crime procedurals like "CSI" and "Law & Order." Then there's the "Silence of the Lambs" connection, which is strikingly apt given the fact that the plot centers on young girls being kidnapped and trapped by large, predatory men with deep psychological issues. If you've been wondering why some of the actors look so familiar, this list is for you. Be forewarned: Light spoilers ahead. 
Katheryn Winnick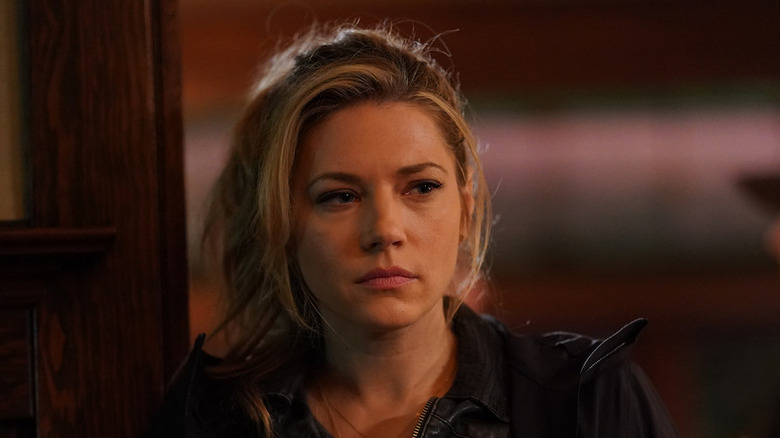 ABC
In "Big Sky," Canadian actor Katheryn Winnick plays the co-lead character, Jenny Hoyt. She and Cassie Dewell form the central investigation team for the series. Jenny Hoyt is also in many ways the main character around whom much of the story revolves, so she could possibly get top billing. As Hoyt, Winnick manages to pull off tough and vulnerable, beautiful yet fierce. Of course, she honed these qualities playing Earl Lagertha, arguably the best character in the acclaimed series "Vikings." 
Winnick has built a reputation for playing strong women, having done it now in two big series. Her career has been growing for over two decades, though. She had cameos on plenty of police procedurals like "Law & Order," "CSI," and their various iterations. She even had a 7-episode run on "Bones." You can see her smaller roles in a few movies with big-name stars, like Liam Neeson vehicle "The Marksman" and "Wander," with Tommy Lee Jones, Heather Graham, and Aaron Eckhart. Unfortunately, most of these flicks have gotten middling reviews and small audiences, and she's still most recognizable from her portrayal of the legendary "Vikings" shield maiden.
Kylie Bunbury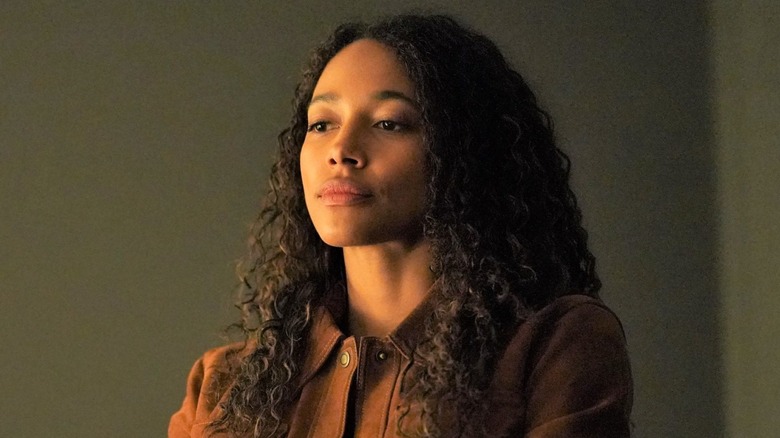 ABC
Winnick isn't the only Canuck on the "Big Sky" roster; Kylie Bunbury, who plays Cassie Dewell, is also from the Great White North. Cassie starts off on bad terms with her partner, Jenny, perhaps because she's sleeping with Jenny's estranged husband, Cody. They get into a fight, then find out two girls are missing, one of whom was dating Hoyt's son. Cassie is the first one who realizes that Rick Legarski may be a person of interest just from the vibe he gives off. 
Some die-hard fans of the award-winning show "Pitch" remember Kylie Bunbury as wunderkind baseball pitcher Ginny Baker from the series, which many think was canceled too early.
Bunbury was also in the "Twilight Zone" reboot, starring in an episode with Topher Grace ("Try Try") that twisted the much-used time loop idea. You'll probably also recognize her from "Under the Dome," a sci-fi series based on a Stephen King book. And of course she was fire in "When They See Us," playing the sister of wrongly accused Kevin Richardson.
Bunbury's performance as Cassie Dewell, whose dogged pursuit and intelligence drive the search for the missing girls (and Cody), will no doubt make hers a much more well-known name.
John Carroll Lynch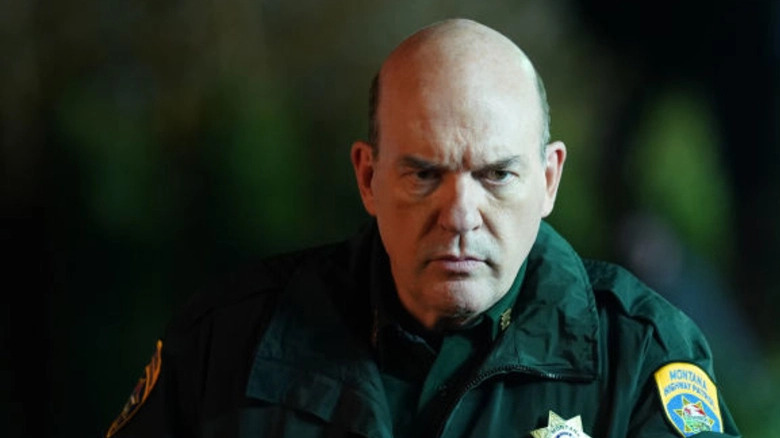 ABC
John Carroll Lynch has built a career on playing inscrutable, often creepy characters. It makes sense considering his Rick Legarski is arguably the most twisted psychopath in "Big Sky." A calculating madman who justifies sex trafficking as doing his civic duty, Legarski could be called absolute evil on top of the fact that he's a racist, sexist cop. Of course, psycho Rick Legarski has echoes in Lynch's previous performances as Mr. Jingles and Twisty the Clown in "American Horror Story" Seasons 9 and 7, respectively. He also played serial killer John Wayne Gacy (another Killer Clown) in Season 5. He also played an escaped convict in "Carnivàle," the forgotten HBO show about a 1930s-era traveling circus (no clowns, but similar eerie, macabre vibe to "AHS"). Fans of super creepy TV may also recognize him from the SyFy Creepypasta-inspired series "Channel Zero."
Lynch has been around for a long time. Devotees of both the Coen Brothers and of older cinema in general will recognize Lynch from "Fargo," where he played Norm Gunderson, the calm, supportive, stamp-designing husband of protagonist Marge Gunderson. And TV comedy buffs might recognize him as Drew Carey's large brother on "The Drew Carey Show." Maybe he'll return to playing harmless characters one day, but for now, we can't wait to see what psychopath he'll play next. 
Brooke Smith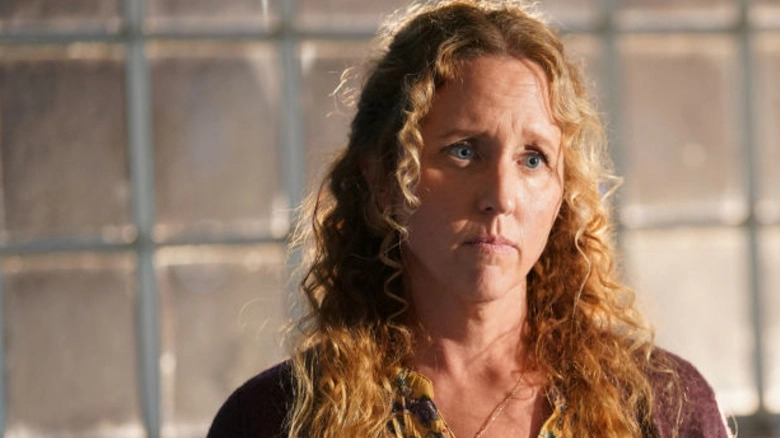 ABC
Rick Legarski's wife in "Big Sky," Merrilee Legarski, is played by Brooke Smith. Like Lynch, she appeared in "American Horror Story" (though only for one episode). She also had a 6-episode run on "Bates Motel," and a stint on "Ray Donovan." If you're a "Grey's Anatomy" fan, you'll remember her as Dr. Erica Hahn, whom she played for a solid 25 episodes.
Perhaps her most significant appearance, though, occurred back in 1991. Brooke Smith played Catherine Martin, the woman abducted in "Silence of the Lambs." You know, the woman who was Buffalo Bill's final captive, living in the pit and rubbing lotion on her skin up until Clarice managed to find her. Martin is the only one who ever escaped Buffalo Bill.
In "Big Sky," Smith plays the desperate housewife, the neglected and unfulfilled woman who wishes Rick would pay more attention to her and less to his prostitute-smuggling ring, to the point that she unknowingly goes on a date with his accomplice. In her damaged performance in "Big Sky," it almost seems that Brooke Smith still carries the terror that no doubt still plagues Martin. She actually launched a DIY Emmy nomination campaign. Although her chances of success remain slim, you have to admire her pluck. 
Brian Geraghty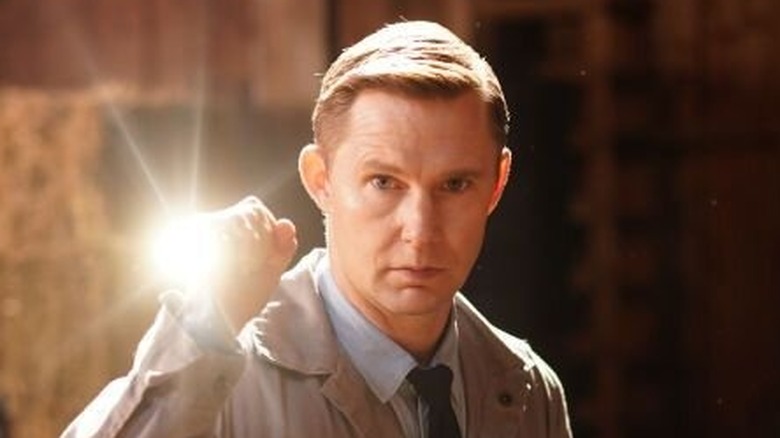 ABC
When you first see Ronald Pergman, he's getting verbally beaten down by his emotionally abusive mother, to the point that the audience can't help but sympathize with his meekness. That quickly disappears when you realize that Pergman, played by Brian Geraghty, has been kidnapping women and selling them into sex slavery. And Geraghty looks very familiar. He's most easily noticed as the sniveling specialist in "The Hurt Locker" opposite Jeremy Renner. Or the kinda weak soldier from "Jarhead."
Reaching back through his career, you'll remember he's that kid from "We Are Marshall." He's also a later-season detective in "Boardwalk Empire." Geraghty even had an arc on "True Blood," like several other characters here. Geraghty has made a career playing fragile men surrounded by tougher guys he latches on to for strength — men who like to wear an air of false authority. Pergman is no different. When he gives in to his own self-loathing in "Big Sky," the carefully orchestrated sex trade goes awry, showing that men playing tough are often undone by their weakness.
Or they just try and run away, as Pergman does.
Jade Pettyjohn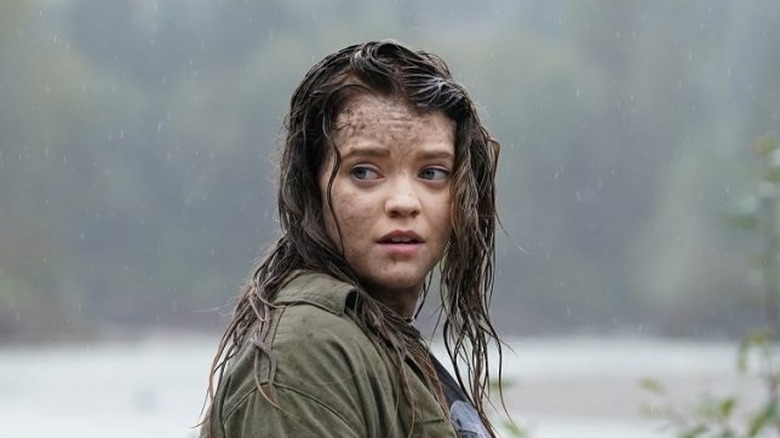 ABC
Jade Pettyjohn in many ways becomes the leader of the captive girls as the strong young Grace Sullivan, one of two teenage sisters kidnapped by Ronald Pergman and held captive for days — a crime that threatens to turn deadly. Grace, despite being the younger sister, is also the stronger one. She comes up with good plans. She partially escapes, and it takes two arrows in the leg to bring her down. She even survives her infected wounds. 
Pettyjohn delivers a grown-up performance for such a young actress. Still, this isn't her first role, and some fans will recognize her for her unforgettable appearances on a few other recent series. One of those is the "School of Rock" series, which ran from 2016-2018. In it, she played the indomitable Summer Hathaway. She was also in "Little Fires Everywhere," where she played Reese Witherspoon's preternaturally adult and ambitious daughter (it's a remarkable casting feat; her resemblance to Witherspoon is striking). Being considerably more mature than she looks seems to be Pettyjohn's thing — not a bad schtick for a young woman to build a career on.
Natalie Alyn Lind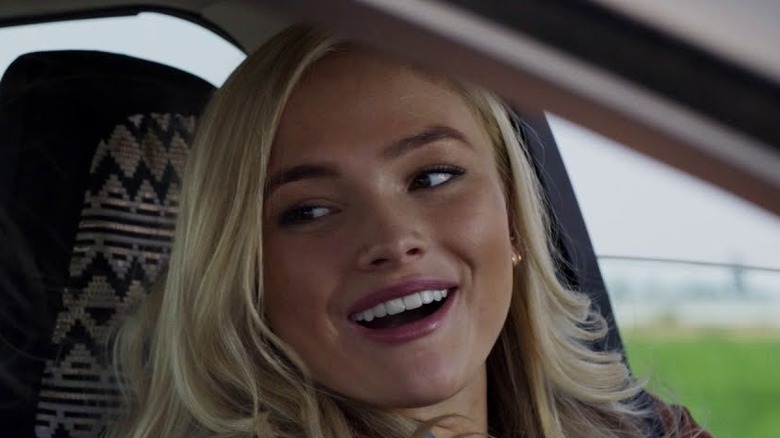 ABC
Grace's older sister is the beautiful, popular high schooler Danielle Sullivan. Sullivan is played by Natalie Alyn Lind, who's been appearing on TV since her 2006 appearance in "One Tree Hill." Most likely, though, you'd recognize her as Lauren Strucker on "The Gifted" from 2017-2019, or as Ashley Rose Pruitt in "Tell Me a Story," where she appeared for 10 episodes. The last role you'd recognize her from before "Big Sky" is her turn as Dana on "The Goldbergs," Adam Goldberg's ex-girlfriend who left and then came back to help him prevent their significant others from going on a date. 
In "Big Sky," Danielle Sullivan is coincidentally also the girlfriend of Jenny Hoyt's son, which gives her kidnapping even more of a personal drive for Jenny and the detectives. It was part of the reason Cody Hoyt was so interested in the kidnapping that he personally went after the girls, leading to his death and adding more urgency to the manhunt. So in some ways, her popularity led to her freedom. I guess the message is that it's good to be the most beautiful girl in school.
Michelle Forbes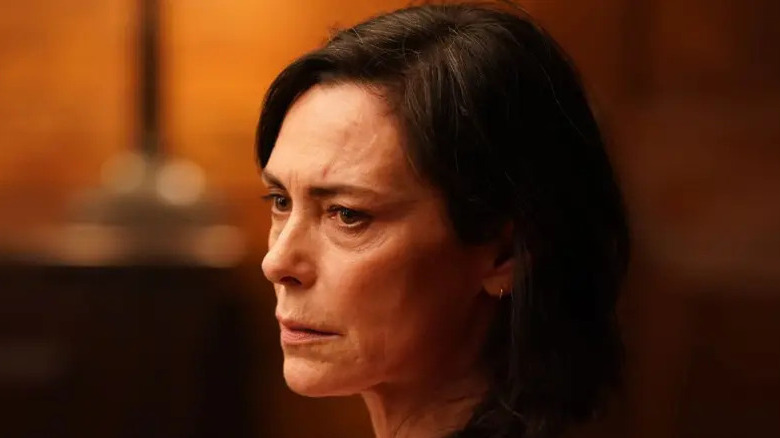 ABC
The Kleinsasser family emerges around Episode 11 and quickly becomes a new enemy for Jenny and Cassie. Michelle Forbes plays the matriarch Margaret Kleinsasser, an obedient and quiet wife who obviously harbors the same amount of darkness as the rest of the powerful gangster rancher family.
Michelle has often played powerful, questionable women in the past. She was most notable as the violent Maenad Maryann Forrester in "True Blood," who put everybody in a trance and sent them down a dark path of blood, intoxication, and orgies. Forbes also played a tough woman with a dark past in "The Killing." Forbes' no-nonsense performance in "Big Sky" also brings to mind her performance in Season 1 of "Prison Break" as Samantha, a hard-nosed member of "The Company." Trekkies might remember her as Ensign Ro Laren from Seasons 5-7 of "Star Trek: The Next Generation" in the early 1990s. 
For all the "Seinfeld" fans out there, though, the answer is yes: She dated George in an episode of "Seinfeld." One of the many illustrious "Seinfeld" girlfriends. What a career.
Kyle Schmid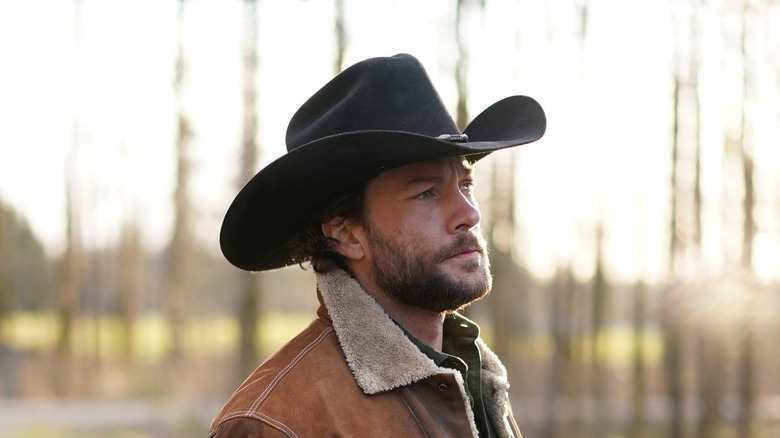 ABC
Kyle Schmid plays Margaret's middle son, John Wayne Kleinsasser, who thinks he should inherit his father's vast estate because he's been eternally loyal. This is obviously a bone of contention with his siblings, especially since he's not the eldest. Schmid, who got his start as a child actor, is all grown up now and has been in shows ranging from "Lost Girl" to "Being Human." As some fans have pointed out, he is a good-looking man who often gets cast in strong, masculine roles.
His role in "The Cheetah Girls" is the dreamboat Derek, Galleria Garibaldi's love interest. Longtime Disney Channel fans also will likely recognize him as the cute young co-lead in the network's original movie about bowling and high school, "Alley Cats Strike." Schmid also played a main character in the series "Six" about SEAL Team 6. Outside of television, he's also had small appearances in movies ranging from "A History of Violence" to "The Sisterhood of the Traveling Pants." 
Michael Raymond-James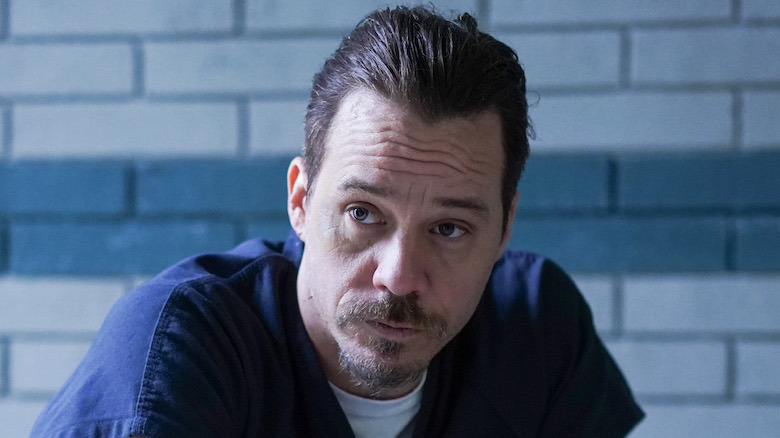 ABC
Blake Kleinsasser is the eldest son in the family. He was all set to inherit his dad's ranch and empire, despite the fact that he'd left his family out of a dislike for their criminality. This prodigal son was played by Michael Raymond-James. While he's been acting in TV series and films for over two decades, including many cameos in network crime procedurals, he has a few more recognizable roles.
If you watched "True Blood," you'll notice him as René Lenier, a Bon Temps local and one of the most Cajun-looking of the cast. He's also memorable from his 35 episodes in "Once Upon a Time." He also played a serial killer in the TV series "Prodigal Son." 
Ted Levine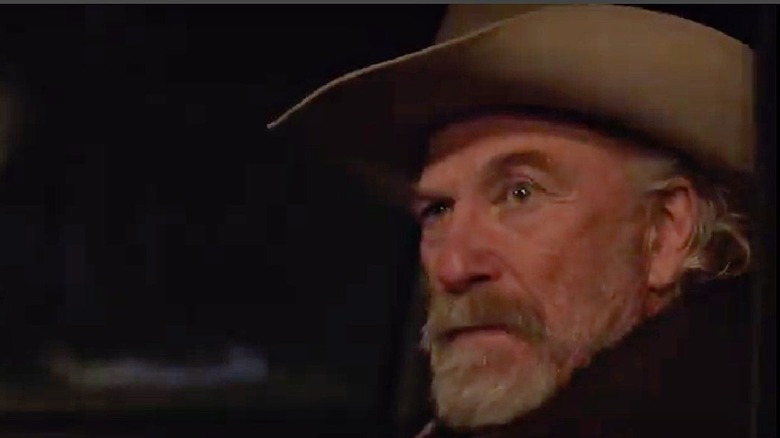 ABC
The pater familias of the Kleinsasser family, Horst Kleinsasser (Ted Levine), is a mob boss recovering from a stroke. After his brush with death, he's wondering to whom he'll turn his ranch and his shady empire. 
While many of these actors have worked together, or at least shared credits on similar shows, Levine's most iconic role was opposite Brooke Smith in "Silence of the Lambs." In the iconic film, Levine played serial killer Jame Gumb, aka Buffalo Bill, who famously threatened Smith's character with the hose again. And we all remember the notorious tucking scene.  
Levine's filmography is full of hit movies with big-name actors and directors ("Shutter Island," "The Assassination of Jesse James by the Coward Robert Ford," and "Heat" come to mind). But possibly his longest-running credit, one from which you would likely recognize him, was playing the police captain in "Monk."
No matter where he is, Ted Levine plays a man of authority who has a lot more going on behind his eyes than he lets on. And often in that "more" lurk bad, or at least questionable, intentions.
Ryan Phillippe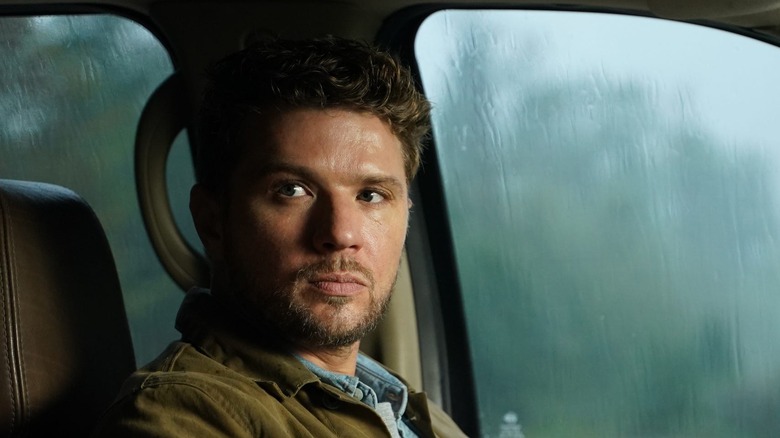 ABC
Ryan Phillippe is on the "Big Sky" poster and was obviously a huge draw for many people to watch the show. The longtime star is arguably the biggest name on the billing. It's almost ironic that he dies in the first episode, though he does reappear in flashbacks and illusions. No doubt there were quite a few people surprised that a main character and draw to the show, Cody Hoyt, estranged husband to Jenny and lover to Cassie is killed so soon. That said, he is a major part of the plot and a driving point behind the intense search for the kidnapped girls, Jenny and Cassies holding onto hope that he's still alive.
That said, even though he appears so briefly Phillippe is an A-lister recognizable from so many things. He was unforgettable as the seductive Sebastian in "Cruel Intentions." And there was his turn as Officer Hanson in "Crash." He smoldered as the up-and-comer Shane O'Shea in "54." In fact, to list all his notable roles would probably take longer than his total screen time as detective Cody Hoyt on "Big Sky."
Anja Savcic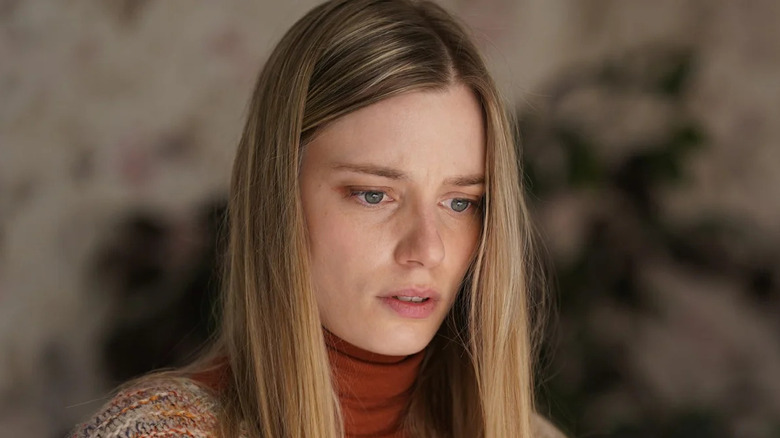 ABC
Scarlet Leyendecker unfortunately ends up dating Ronald Pergman while he's in hiding after having fled his crimes. Scarlet is played by Anja Savcic, an actor who has been in many films and TV series, though usually in small roles. 
Leyendecker is in "Big Sky" now, but she also currently plays a main character in another show, one that's very different from the twisted drama that is "Big Sky." "Loudermilk" is somewhat of a sleeper hit comedy on Amazon, with a 94% on Rotten Tomatoes. Anja Savcic plays an enfant terrible whose life goes off the rails following her father's death. Sam Loudermilk becomes her counselor. Their catty back-and-forth as they seek recovery is one of the greatest components of the show. You can also catch her on the CW's supernatural twist on the classic "Nancy Drew" detective series.  
With two popular shows currently streaming, Savcic has a name and face that likely soon almost everybody will be able to recognize.