The Real Reason Nicholas Turturro Left Blue Bloods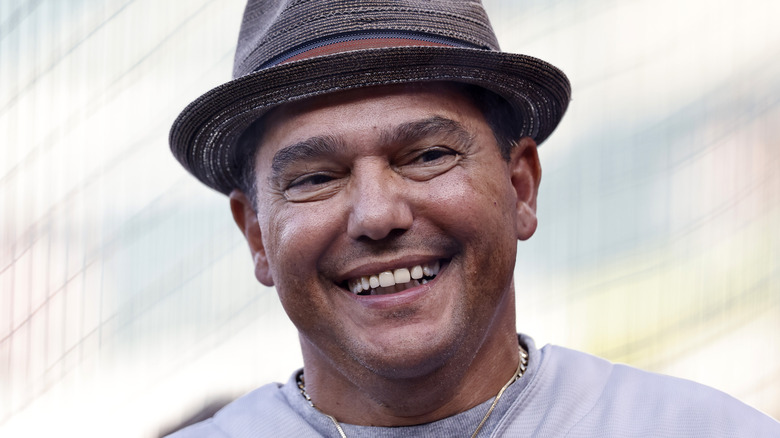 Michael Owens/Getty Images
"Blue Bloods" is a consistent hit among the stable of CBS crime shows which continues to pull in a dedicated viewership. While other crime dramas focus on the partnerships and bonds established among officers as they solve crimes together, "Blue Bloods" takes more of a familial approach. The show centers on the Reagans, a family of New York City cops, led by patriarch Frank Reagan (Tom Selleck). The series gives insight into the various criminal cases the family deals with on different police or legal levels. It also shines a spotlight on the family operating together. Viewers are usually treated to a scene of the family enjoying each other's company for a big Sunday dinner.
The Reagan family is the most significant factor that separates itself from other shows. But that doesn't mean the series' most memorable characters have to be relatives of the Reagan clan. From the 2010 pilot until the Season 6 episode "Cursed" (via IMDb), Nicholas Turturro was featured as the charismatic 12th precinct NYPD Sergeant Anthony Renzulli. Renzulli serves as the training officer for the youngest Reagan adult, Jamie (Will Estes), and jokingly teases the rookie as much as he also offers needed sage advice. Unfortunately, Turturro's time on "Blue Bloods" abruptly ended as he left after Season 6 without any explanation. What could have caused the actor to depart the series?
Turturro has always had a busy career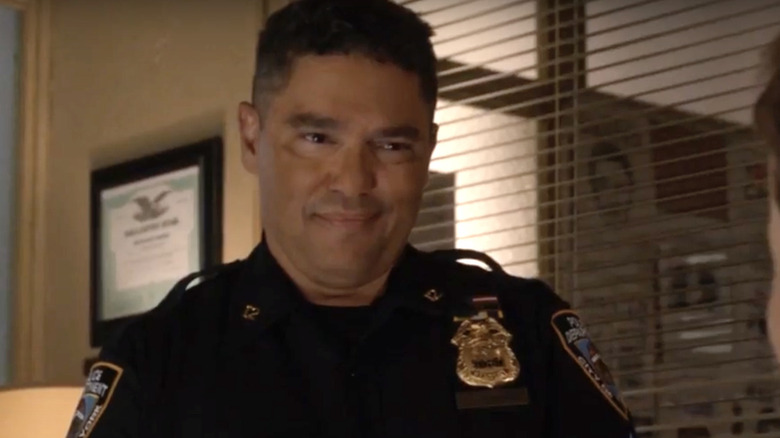 CBS
Neither CBS nor Nicholas Turturro has given an official reason why the actor left "Blue Bloods" since the actor left in 2016. However, given Turturro's prolific acting career, it's possible that could have played a part in his departure. It certainly wouldn't be the first time the actor took off from a major network crime drama to take on other acting gigs. For instance, via the Chicago Tribune, Turturro took a break from his role of Det. James Martinez in "NYPD Blue" to portray mobster Sammy "The Bull" Gravano in NBC's "Witness to the Mob" miniseries in 1998.
During his time on "Blue Bloods" from 2010 to 2016, Turturro continued that active streak with many other notable TV and film roles. Per his IMDb profile, he showed off his comedic chops in the films "Paul Blart: Mall Cop 2" and "Zookeeper." Also, in 2012, the actor made an appearance on a Season 4 episode of USA's "White Collar." In 2016, the actor starred in one episode of the HBO limited series, "The Night Of," which starred his older brother, John Turturro. Since then, Turturro has had a steady stream of film and television roles, which seems to support the possibility there was a natural parting of the ways between the actor and CBS.
It's also possible Turturro's not entirely done with "Blue Bloods," either. In 2013, he tweeted to fans that they should contact CBS if they wanted to see more of his character on the series. "Blue Bloods" has already been renewed for a 12th season. However, before the series ever decides to call it quits, it could at least give fans another return of Sgt. Renzulli.