The Real Reason Amy Carlson Left Blue Bloods After Season 7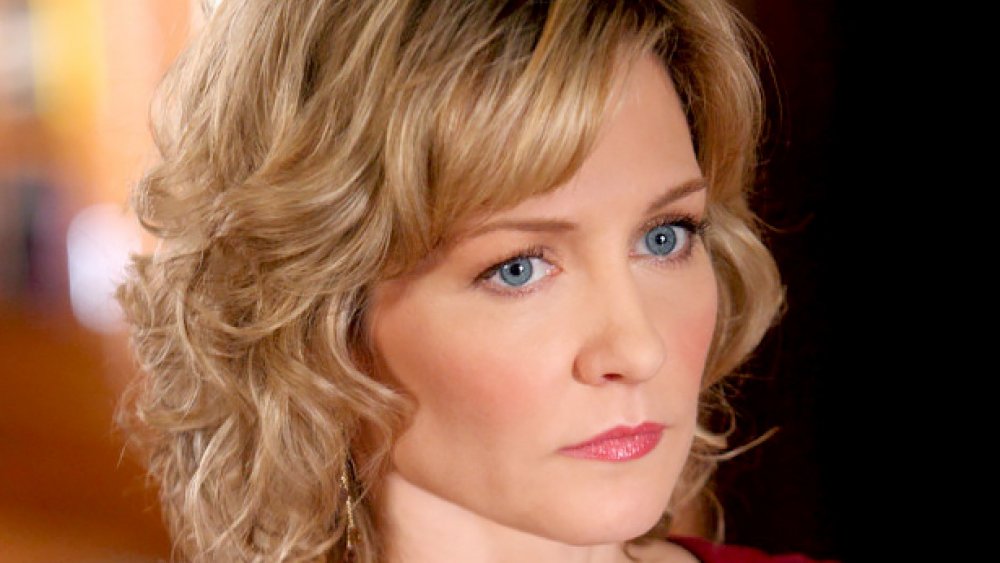 CBS
Season 8 of Blue Bloods premiered with a doozy of a bombshell: Linda Reagan, wife of Danny Reagan, was dead after a helicopter accident.
It was a shocking exit for the character, who was a favorite among fans of the show. Amy Carlson, the actress who had portrayed Linda on the show since the pilot, was also surprised by the way Linda departed the show so suddenly and with no closure for the viewers, as the accident was completely off-screen and only really mentioned in passing. But why was it actually done in this manner?
The actress guested on the series during its first season, becoming a series regular in season 2 — but at the end of the seventh season, her contract was up. Given her popularity with fans, it's unlikely that the producers wanted her to leave the show. The hasty way she was written out also seemed to indicate that it wasn't exactly something that the series' writers saw coming.
In fact, according to Carlson's Blue Bloods castmates, it was she who decided to make the split. Shortly after the season 8 premiere aired, members of the cast appeared on the red carpet at Blue Bloods' PaleyLive NY event, where they confirmed that the decision was made by Carlson not to renew her contract (via TV Line).
Amy Carlson was disappointed over how Linda's exit was handled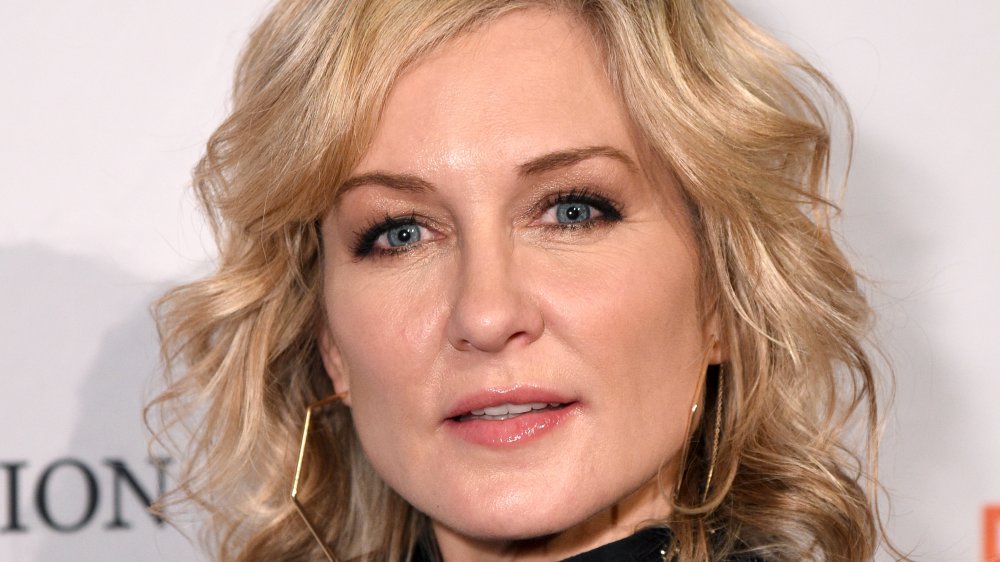 Bryan Bedder/Getty Images
After her character's death, Carlson shared a touching post on her Instagram account.
"My heart is full of gratitude to each of you for your generous support of me and my character for the last seven years of Blue Bloods — Linda Reagan. I have been touched by your compassion and enthusiasm. I loved playing Linda ... I'm proud of my contribution to building this series. I'm so grateful to CBS and the Blue Bloods cast and crew. Mostly, I am grateful to the fans who have supported me and the show."
Speaking to Deadline, Carlson also shared her disappointment with the way her exit was handled on screen. Or, as it were, not on screen at all.
"I feel badly that she dies the way she dies. I did not know they would do that, I was surprised. I wouldn't have done that," she said, adding that she would be open to coming back for a 'flashback' if producers wanted to do that. "I think it's been hard on the fans. I never wanted it to end that way, so I feel sad for the fans because everyone wants closure, and I hear that a lot from the fans."
A potential plot twist that gave fans hope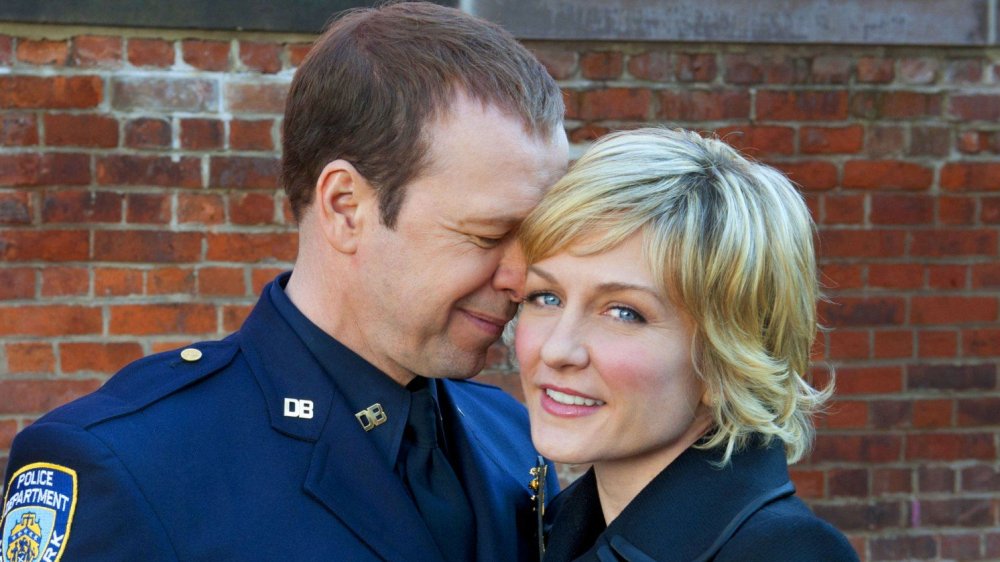 CBS
Carlson never made that reappearance to give fans closure over Linda's death, but during season 9, she sent fans into a frenzy when she sent out a cryptic tweet that seemed to hint that Linda might not be so dead after all.
"Get the @Kleenex... One man killed another's wife, now that man helps his wife's killer find who killed the killer's wife, whose wife will be next? Or is the first wife [Linda] really killed? New things to ponder... On an all new Blue Bloods...." she tweeted.
While nothing seems to have come of that potential plot twist, Donnie Wahlberg, Carlson's onscreen husband Danny Reagan, spoke to Country Living in February 2020 about how both he and his Blue Bloods alter ego miss Carlson and Linda. 
"I reach out to her and we stay in touch," he told the publication. "Trust me, Danny Reagan is still upset and Donnie Wahlberg misses her tremendously." 
But despite missing her in both her incarnations, Wahlberg is skeptical about the likelihood of her making a comeback on the popular crime drama. "I've missed her in so many ways and, you know, I don't know how we could ever bring her back," he said. "Maybe we do a dream episode where Danny dreams she's back, I don't know. We miss her, we all miss her on the show and she's still a good friend, and I'm lucky to have worked with her."
Amy Carlson has been busy since leaving Blue Bloods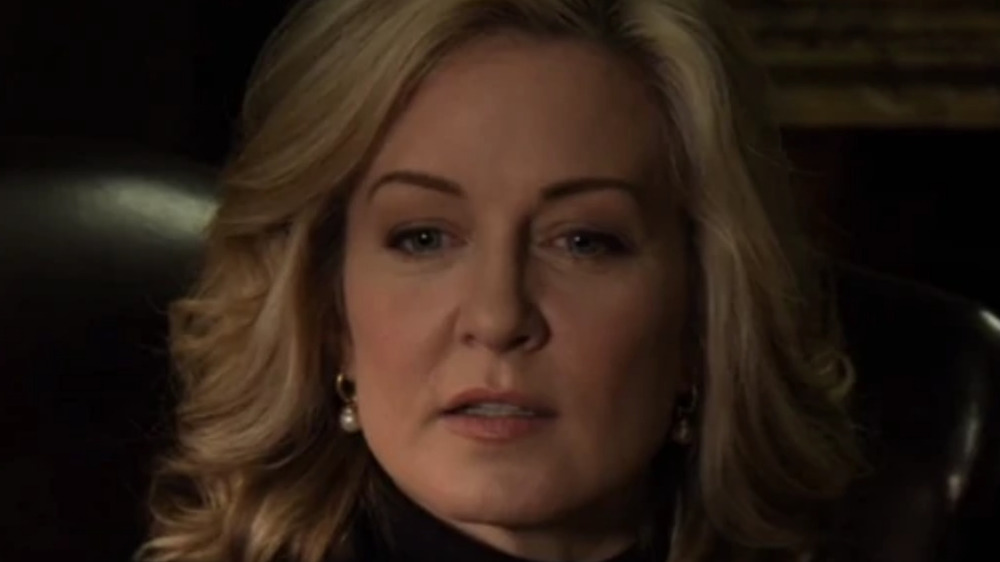 Netflix
Fans who share Wahlberg's sentiment and still miss Carlson's magnetic presence on Blue Bloods will be happy to know that the actress has been busy since her departure. After wrapping her final episodes of the police family drama in 2017, she immediately booked two feature films: 2018's A Bread Factory, Part One and 2019's The Incoherents. In the latter, she starred opposite Smallville's Annette O'Toole as Jerry, a 40-something rocker attempting to recapture some of her youthful glory and return to the stage.
She returned to the small screen in two short-lived series, The Village and Netflix's underrated supernatural higher ed drama The Society. Despite the industry-wide shutdown due to the ongoing COVID-19 pandemic, she also managed to film two episodes of FBI: Most Wanted in 2020, and the art-house horror film Know Fear, in which she stars as Wendy. Know Fear is slated for release in March 2021, so fans looking to see the latest from Amy Carlson would be wise to track it down.
After Know Fear, Carlson's slate looks pretty empty, so that rumored Blue Bloods return certainly wouldn't be a conflict ... Wishful thinking — we know, but stranger things have happened.