Cynthia Erivo Joins Cast Of Chaos Walking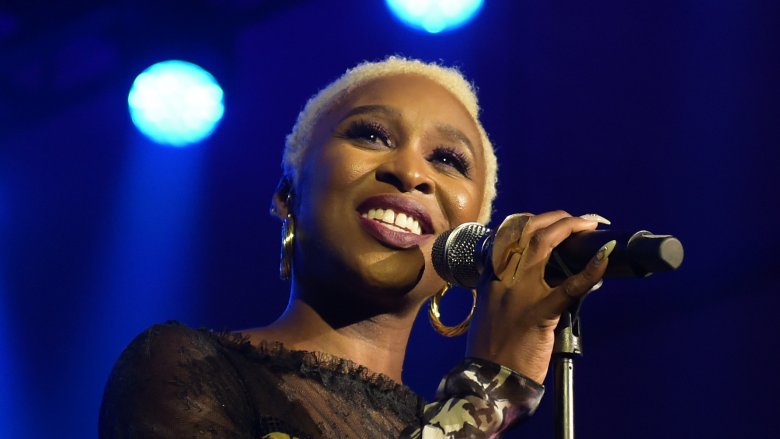 Getty Images
The cast of Chaos Walking continues to come together as actress Cynthia Erivo has signed on to the adaptation of the young adult sci-fi series, according to The Hollywood Reporter.
Based on a series of novels by Patrick Ness, Chaos Walking is set on a world besieged by a devastating psychic phenomenon known as the Noise, where it's said that a destructive war killed all women on the planet. It follows a young man, Todd, as he discovers a living girl who seems to be immune to the Noise, and follows her out of his village to uncover the secrets of his world.
Erivo will play Hildy, a woman from a nearby settlement who assists the protagonists on their journey. She joins a cast that includes Daisy Ridley (Star Wars: The Last Jedi), Tom Holland (Spider-Man: Homecoming), Mads Mikkelsen (Rogue One), Demián Bichir (Alien: Covenant), David Oyelowo (Selma), and Nick Jonas.
The Tony-winning English actress, who has an extensive stage background, is not widely known for appearing in films or TV—at least, not yet. She is set to feature in Drew Godard's upcoming Bad Times at the El Royale, star with Viola Davis in Steve McQueen's Widows, and is also attached to play the lead in a biography movie of Harriet Tubman.
Chaos Walking is set to be released on March 1, 2019, and will be directed by Doug Liman. Follow Looper for more news as it comes in, and get some details on one of our favorite movies directed by Liman, Edge of Tomorrow, in our list of totally underrated movies that flopped at the box office.