Nick Jonas Joins Chaos Walking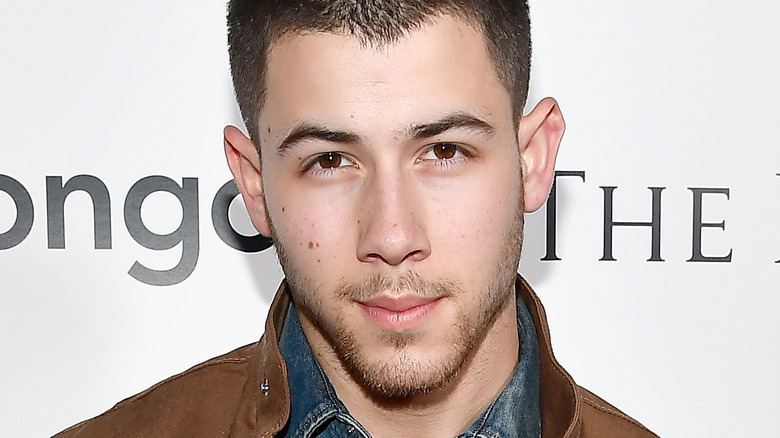 Getty Images
Chaos Walking already has a superhero, a supervillain, and a Star Wars star as part of its cast, so it makes sense that now it would be adding a pop star too. According to The Hollywood Reporter, Nick Jonas has signed on to join Tom Holland, Mads Mikkelsen, and Daisy Ridley in the cast of the upcoming sci-fi flick, which will be directed by Edge of Tomorrow's Doug Liman.
Chaos Walking takes place on a colony planet where almost all of the women have been killed off by a virus. On the planet, all living creatures can hear each other's thoughts through a series of words and images called Noise. This constant influx of information drives many people mad, until a young man (Holland) discovers that there is a girl (Ridley) who may have the key to unlocking the world's many secrets. Alien: Covenant's Demian Bichir and Sons of Anarchy creator Kurt Sutter are both also a part of the cast as the adopted fathers to Holland's character. 
Jonas' character appears to be on the villainous side, with the actor set to play Davy Prentiss Jr., a young soldier who is part of the army of the ruthless Mayor Prentiss (Mikkelsen), who also just so happens to be his father. Davy is fueled by his jealousy over the Mayor's mentorship of Holland's Todd Hewitt, his long-time rival. 
Jonas is best known for his music, but he has branched out into acting in the past, starring with his brothers in the Camp Rock film series and the TV show Jonas. More recently, he has landed some pretty adult roles, appearing on Ryan Murphy's Scream Queens and in the fraternity drama Goat. He recently concluded a run on the critically applauded Audience Network series Kingdom and is next set to appear in Dwayne Johnson's Jumanji: Welcome to the Jungle.
Chaos Walking is set to shoot this summer in Montreal ahead of a March 1, 2019 release date. While we wait to learn more about the movie, see some of the other films that will blow you away in 2019.