David Oyelowo Joins Tom Holland, Daisy Ridley In Chaos Walking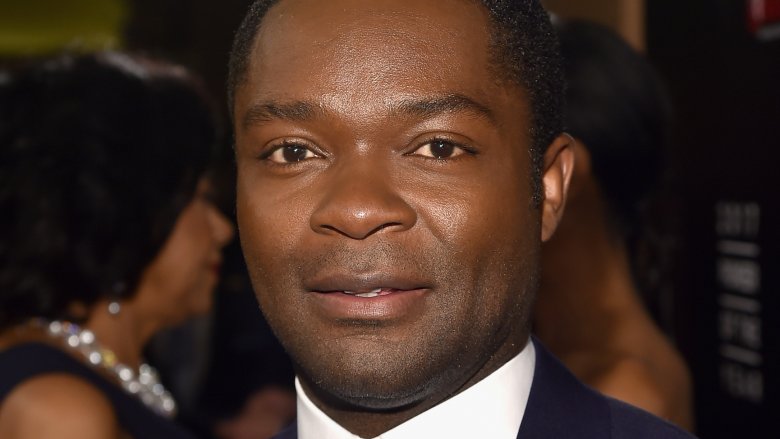 Getty Images
David Oyelowo will face off against Tom Holland and Daisy Ridley in Doug Liman's upcoming sci-fi thriller Chaos Walking. Deadline reports that the Selma star has joined the film as Aaron, one of the movie's two main villains.
Chaos Walking takes place on a colony planet where almost all of the women have been killed off by a virus. On the planet, all living creatures can hear each other's thoughts through a series of words and images called Noise. This constant influx of information drives many people mad, until a young man (Holland) discovers that there is a girl (Ridley) who may have the key to unlocking the world's many secrets.
Oyelowo's Aaron is described as a "controversial militant figure" in the New World. He is one of two antagonists who Holland and Ridley will have to deal with, the other being Mads Mikkelsen's Mayor Prentiss, a religiously-minded keeper of his own secrets who is planning on expanding his power within the town. Mayor Prentiss is backed up by his son, Davy (Nick Jonas), who is fueled by his jealousy of the Mayor's mentorship of Holland's Todd Hewitt, his long-time rival.
Oyelowo is a two-time Golden Globe nominee for his appearances in Selma and Nightingale (for which he also holds two Emmy nominations). He is also known for Lee Daniels' The Butler, A Most Violent Year, Middle of Nowhere, Lincoln, Queen of Katwe, Small Island, Jack Reacher, Star Wars: Rebels, and Complicit. His other upcoming roles include an appearance in Paramount's next Cloverfield movie and a starring role in the horror thriller Only You.
Alien: Covenant's Demian Bichir and Sons of Anarchy creator Kurt Sutter are both also a part of the cast for Chaos Walking as the adopted fathers to Holland's character. Liman directs based off a script from Charlie Kaufman, Lindsey Beer, Gary Spinelli, and John Lee Hancock, adapted based on the best-selling young adult novel from Patrick Ness. (Ness also contributed to the film's script.) The movie is set to shoot in Montreal this summer ahead of a March 1, 2019 release date. While we wait to learn more, see some of the other films that will blow you away that year.