The Actor Chicago P.D. Fans Are Applauding After Season 9 Episode 17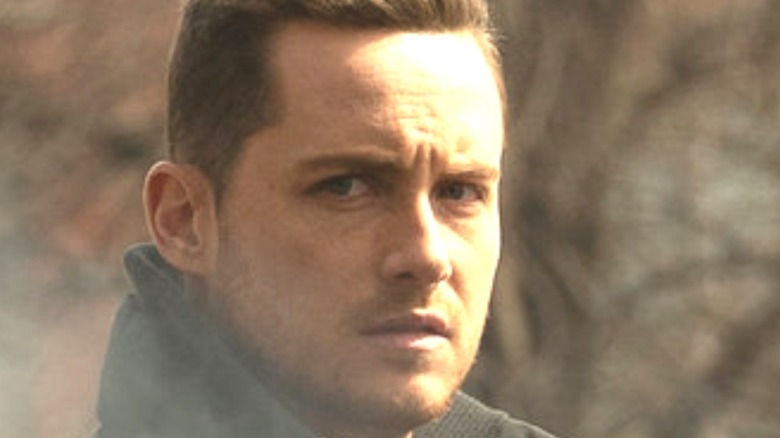 Lori Allen/NBC
"Chicago P.D." has no shortage of drama to offer viewers in the ninth season of its impressive run on NBC. The "Chicago Fire" spin-off has managed to stand out amongst the selection of shows in Dick Wolf's Chicago-based franchise by taking on a bit of a grittier tone than its counterparts. This was evidenced immediately when the series brought together its cast, led by Jason Beghe as Hank Voight. Beghe's hardened Chicago cop first entered the scene on "Chicago Fire" as a bit of an antagonist. This, in turn, made "Chicago P.D." an opportunity for potential redemption for the character, as well as the other flawed but heroic figures he surrounded himself with, including Jay Halstead (Jesse Lee Soffer), Hailey Upton (Tracy Spiridakos), Kim Burgess (Marina Squerciati), and Kevin Atwater ( LaRoyce Hawkins).
The reality of the cases taken on by the 21st District in "Chicago P.D." and the complexity brought to the characters by the actors who portray them often leads to some great acting moments. It also helps that it's a cast with veteran character actors, many finally given a chance to really bite into storied roles, including sure-to-be-familiar faces Beghe, Jon Seda, Sophia Bush, and Elias Koteas.
One cast member, in particular, is earning big praise from fans after Season 9, Episode 17, titled "Adrift" (via IMDb). The episode had all the makings of a great "Chicago P.D." hour, busting with drama and edge and leaving viewers wondering about the future. 
Chicago P.D. fans loved Patrick John Flueger in 'Adrift'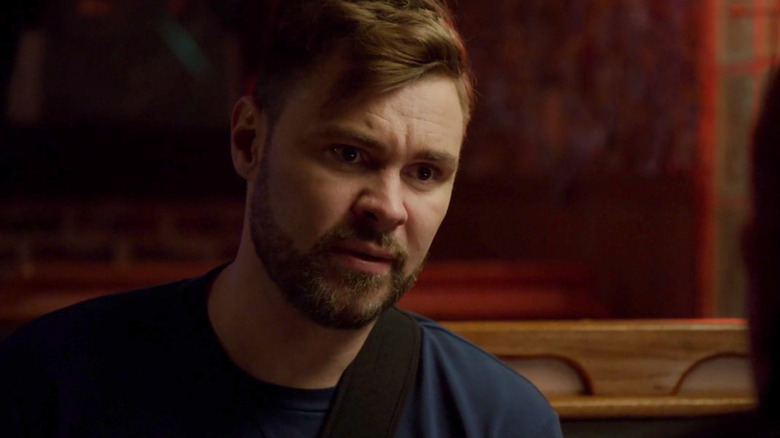 NBC
Patrick John Flueger has portrayed Adam Ruzek on "Chicago P.D." for more than 170 episodes, according to his IMDb profile. However, his best acting arguably came in the Season 9 episode "Adrift" — at least, many vocal fans think so.
"It's about freakin' time Paddy Flueger gets his day in the spotlight! This man turns everything he touches to gold," wrote "Chicago P.D." Twitter fan account @ChicagoPDFans after the episode aired on Wednesday, April 6. The fan page's tweet went on to highlight some of Flueger's previous work as evidence of how deep the performer can really go. He appeared in numerous projects before "Chicago P.D.," including the "Hatfields & McCoys" miniseries and an episode of "Criminal Minds."
CinemaBlend producer @lah9891 tweeted, "If this episode already seems like an amazing showcase for Patrick John Flueger as Ruzek, just you wait!" Others, like Twitter user @Burzek_DadAdam, had nothing but praise for the actor's performance. Elsewhere on social media, some were so caught up in the episode they expressed how stressful it was to watch. Viewer @synsimmo reacted to the episode with this tweet: "Finally catching up on #ChicagoPD, and I am tense all over! I don't like seeing #Ruzek suffer! That was rough."
In "Adrift," Ruzek goes undercover and is forced to use dope. Following this, he overdoses and ends up in the hospital. If that's not dramatic enough, Ruzek's life is thrown into a state of upheaval when his already fractured family unit — Burgess and young Makayla (Ramona Edith Williams) — falls apart. Ruzek and Kim speak in the show's final moments and decide it's best for him to move out, leaving the two in a very uncertain place.
Ruzek has a big future on Chicago P.D.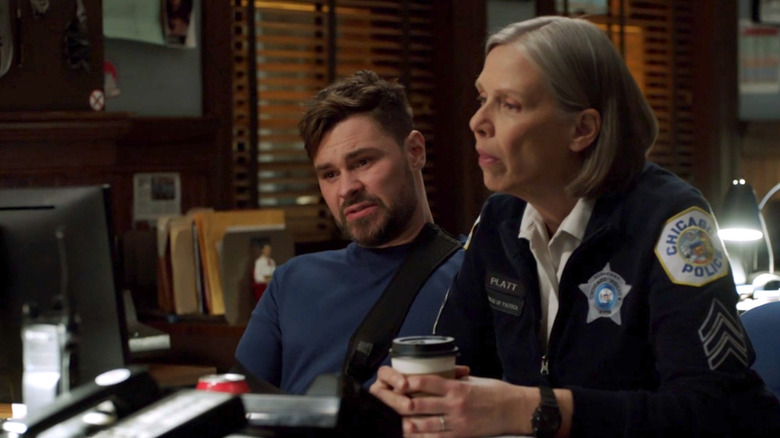 NBC
The final episodes of "Chicago P.D." Season 9 will include plenty of drama for Ruzek, so fans should be prepared. Showrunner Gwen Sigan told TVLine in an interview tied to the events of "Adrift" that the relationship between Ruzek and Burgess will be examined in upcoming stories. It's anyone's guess how exactly that will play out, with Ruzek left at a pretty low point after a harrowing turn of events while undercover. "You'll see them deal with that new dynamic and navigate that new space and see if it is better for Makayla or isn't, and how they react to it as well. We'll definitely explore it some more," she told TVLine.
Marina Squerciati told TVLine that the inclusion of Makayla in the lives of Ruzek and Burgess deprives them of the opportunity to work through their deep problems. "I think if Makayla wasn't there, they'd take the time to work through it and build back. But that process is unavailable to them in front of a child, so it's kind of sad," she said. "Chicago P.D." fans have watched Ruzek and Burgess go through the wringer in past seasons. Previously, they ended their engagement and leaned on each other after Makayla was kidnapped. Knowing what they've been through makes their conversation in "Adrift" all the more heartbreaking.
There's no telling what the future holds for Ruzek, but based on fan reactions, viewers will be glued to their screens in order to find out.