Patrick Flueger Predicts If Burgess And Ruzek Will Get Together On Chicago P.D.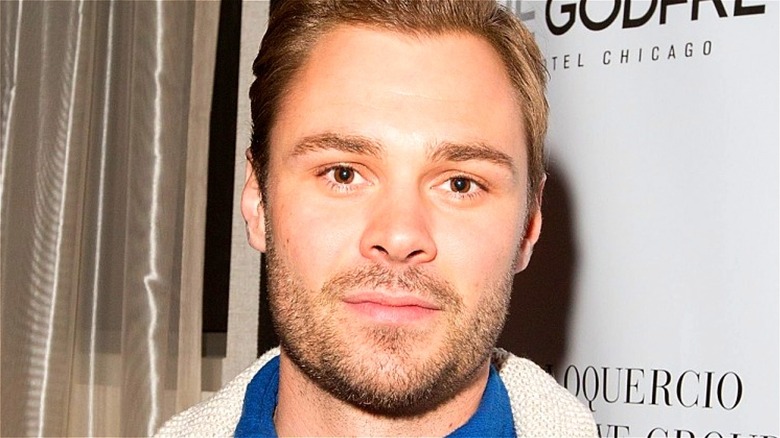 Jeff Schear/Getty
Like plenty of other character-oriented cop shows, "Chicago PD" balances scenes from its principal characters' jobs with drama relating to their lives outside of the workplace. This means that romantic subplots have become a somewhat frequent occurrence throughout the eight full seasons and counting that comprise "Chicago PD."
Among the numerous romantic pairings featured on the series thus far, arguably the most notable is that of Adam Ruzek (Patrick Flueger) and Kim Burgess (Marina Squerciati). Their relationship begins in Season 1 and continues all the way into Season 9, which is currently in the midst of airing. In fact, like many of the most notable TV couples, their pairing is typically referred to by fans with a portmanteau of each of their names — "Burzek," in this case.
In an interview with Us Weekly published on March 9, in conjunction with the airing of "Chicago PD" Season 9, Episode 15, Flueger shared his own point of view on the Burzek romance, revealing where he sees the characters ending up in the future.
Patrick Flueger thinks Burgess and Ruzek are meant for one another
Us Weekly spoke to both Marina Squerciati and Patrick Flueger in an interview focused largely on their "Chicago PD" characters' relationship in the wake of an episode airing that brought their dynamic to its forefront. Burgess and Ruzek, notably, have gone through a lot together. In Season 7, for example, Burgess' pregnancy ends in heartbreak, inspiring her to foster young Makayla Ward Burgess (Ramona Edith Williams) with her onetime partner. In Season 9, meanwhile, viewers have noted that Ruzek is improving as a person, and found this to be evidence that he and Burgess should finally commit themselves to each other.
Burgess and Ruzek, however, are not officially dating midway into Season 9. Flueger described this dynamic to Us Weekly as "one of the most realistic relationships on screen as far as adults are concerned."
Nevertheless, Flueger thinks that they will eventually become a couple again. "Will they? Won't they? Well, they will, but not going to in the way that you think they're going to," he said. "I think at the end of the day, they'll end up together, but I don't think it's an easy road to get there."
While Flueger's opinion isn't necessarily official, fans of Burzek can rest easy knowing that none other than the actor portraying one half of the most notorious couple on "Chicago PD" thinks they will settle down together at some point in their future.