Why The Chicago P.D. Cast Looks So Familiar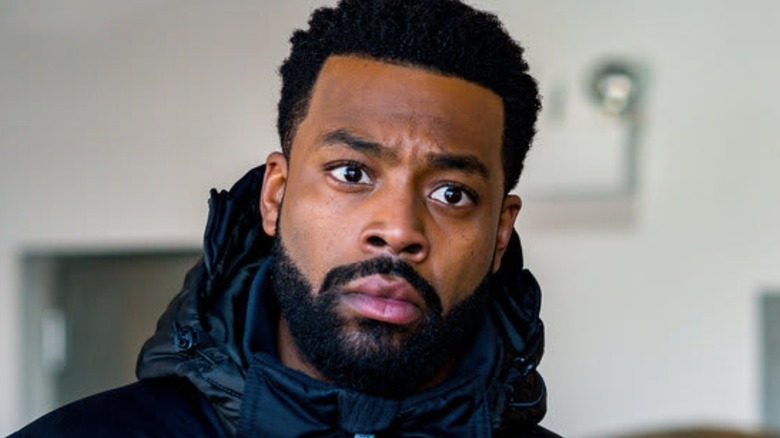 NBC
With a lengthy network run and multiple Emmy award wins under its belt, it's safe to say that "Chicago P.D." is a firm fan favorite. Tackling high-stakes crime, city scandal and grisly deaths under suspicious circumstances, the Chicago Police Department's Intelligence Unit always has its work cut out for the members of the team. Headed by Sergeant Hank Voight (Jason Beghe), the squad often has to juggle the task of keeping their city safe with complex emotions and hard-hitting backstories.
With a host of fresh faces joining the Chicago fuzz over recent years, recent seasons have been just as jam-packed with popular actors from film, TV, and theater as a seasoned viewer would expect from one of TV's longest-running procedural series. And although the most famous "Chicago P.D." cast member, Sophia Bush, left the show in 2017, there are still plenty of people that viewers can easily recognize. Here's why you might feel like you've seen the cast of "Chicago P.D." before.
Jason Beghe as Sergeant Hank Voight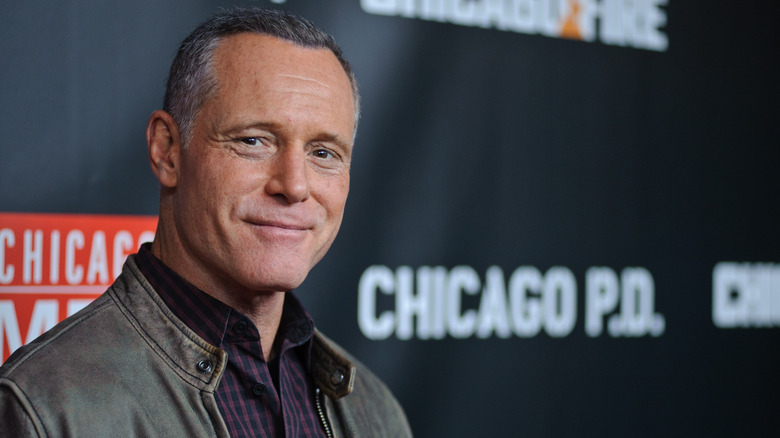 Timothy Hiatt/Getty Images
Starring as dirty-cop-done-good since the show's inception in 2014, Jason Beghe's Hank Voight has remained the linchpin for dramatic action in "Chicago P.D." Known for his raspy voice and stoic sense of duty, Voight's reputation for going against protocol is well known to his colleagues and the criminals trying to escape his grip.
Before he donned his police badge and uniform, Beghe was best known for appearances in smash hit films such as "Thelma & Louise" (1991) and "G.I. Jane" (1997). Making his acting debut in the 1985 film "Compromising Positions," he now has over 100 acting credits to his name — from guest appearances in "Murder, She Wrote" (1989-1990) and "The X-Files" (1998) to a role in the superhero franchise reboot "X-Men: First Class" (2011).
Hank Voight is his best-known role, but Beghe has been equally as prolific offscreen. A notable public figure in the Scientology community, he made a stand against their methods of indoctrination in 2015. In an interview with Rolling Stone, he spoke about his appearance in the documentary "Going Clear": "I figured out the best thing I could be was myself, so I did a fearless inventory ... At that point, I realized that Scientology wasn't me."
Jesse Lee Soffer as Detective Jay Halstead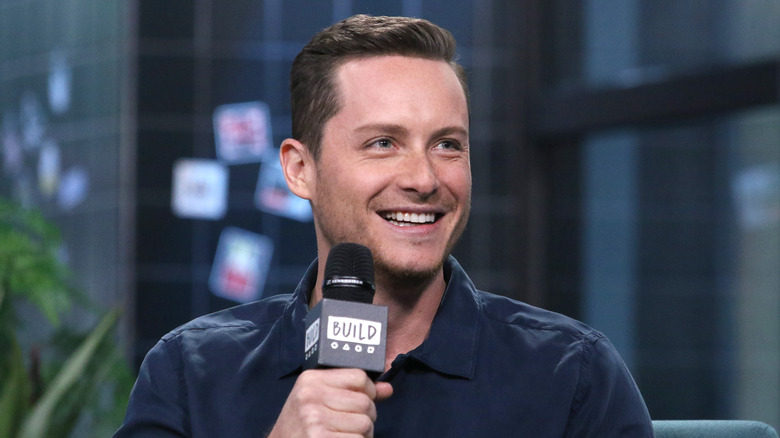 Jim Spellman/Getty Images
Another star who's been entrenched in "Chicago P.D." since its first season, Jesse Lee Soffer plays skilled marksman Detective Jay Halstead. With narrative links to the crossover series "Chicago Med," Jay hails from a family of doctors yet is known for his lack of empathy and brutal interrogation tactics. Marrying fellow Detective Hailey Upton in Season 9, Soffer's character is a major player in the series and its spinoffs.
In addition to working to track down Chicago's most hardened fictional criminals, Soffer is known for his roles in "The Brady Bunch Movie" (1995) and "The Mob Doctor" (2012-2013). With guest credits in shows including "CSI: Miami" (2008) and "Rizzoli & Isles" (2011), Soffer made his acting debut — aged eight! — in "Matinee" (1993). For millennial viewers, he might be best recognized for his recurring role in the Mary-Kate and Ashley Olsen series "Two of a Kind" (1998).
Away from our TV screens, Jesse Lee Soffer has also hit the public limelight for dating fellow "Chicago P.D." costar Sophia Bush. According to Us Weekly, the two dated for the better part of a year while filming their scenes on the show together.
Tracy Spiridakos as Detective Hailey Upton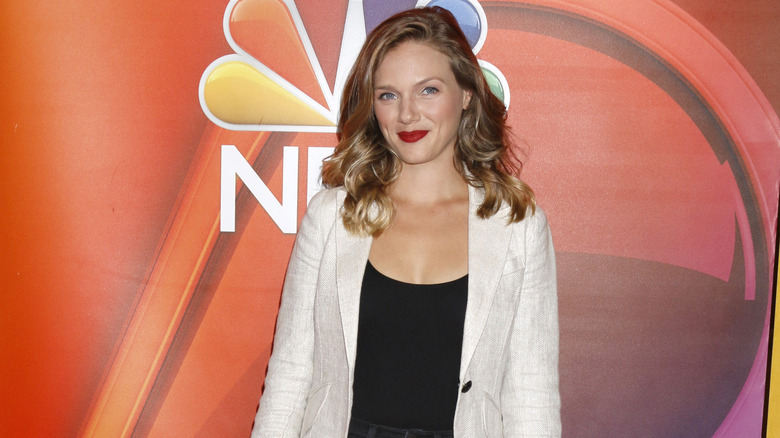 Kathy Hutchins/Shutterstock
Joining "Chicago P.D." during Season 4, Tracey Spiridakos made her name on the show as Detective Hailey Upton, who ends up partnering with future husband Jay Halstead at the start of Season 5. Known for her intellect, humor and life-saving instincts, Upton has since appeared on "Chicago Fire" and "Chicago Med."
Aside from playing Detective Upton, Tracy is also known for her roles in "Bates Motel" (2015) and "The Rise of the Planet of the Apes" (2011). An early breakthrough in her native Canada came when she landed a leading role in 2012's "Revolution" — "beating the odds," according to the Vancouver Sun. With her family based in Greece, she moved from Winnipeg straight into guest spots on shows including "The L Word" (2009), "Psych" (2010), and "Majority Rules!" (2009-2010). In 2020, Hailey Upton crossed over into yet another procedural, "FBI."
Marina Squerciati as Officer Kim Burgess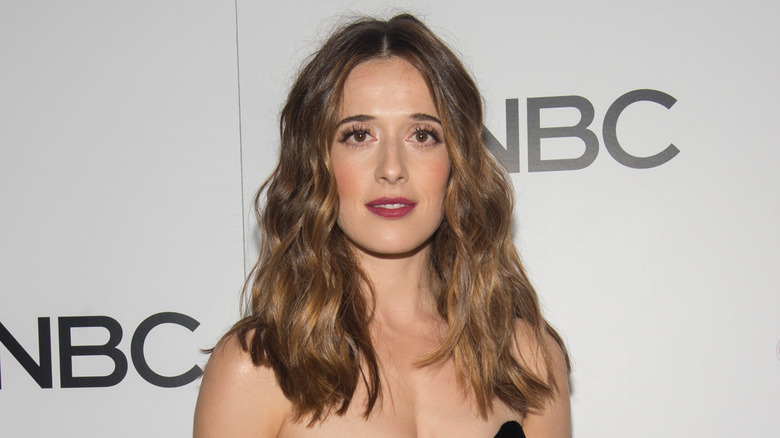 Mark Sagliocco/Getty Images
First seen in the Season 1 episode "Stepping Stone," Marina Squerciati's character of Office Kim Burgess has dipped in and out of the show across different seasons, making appearances in the majority of Season 9. Another "Chicago P.D." character to appear on "Chicago Fire" and "Chicago Med," the career-driven junior recruit known for her moral code and empathy has also been seen on "Law & Order" SVU."
After landing her first acting break in 1993's "The Nutcracker," Squerciati went on to appear in films such as "It's Complicated" (2009) and "Frances Ha" (2012). She's not been a stranger to hit TV shows either, guest starring in episodes of "The Good Wife" (2010), "Damages," and "Gossip Girl" (2011-2012). She was also part of the voice cast of "Cloudy With A Chance Of Meatballs 2" (2013), so younger viewers are also just as likely to recognize her.
Patrick John Flueger as Officer Adam Ruzek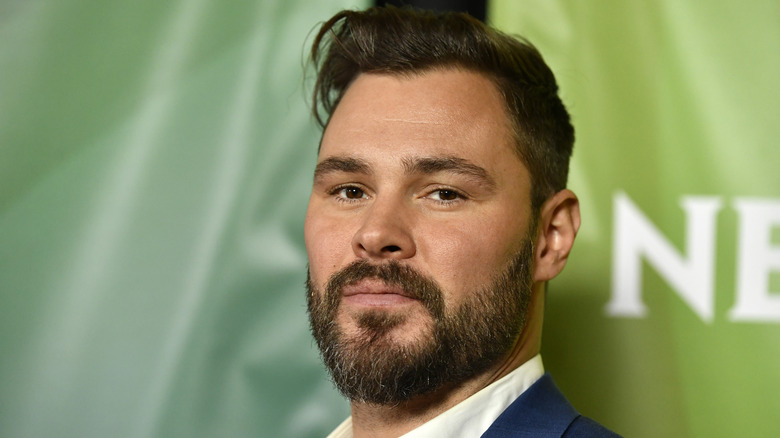 Frazer Harrison/Getty Images
An addition to the "Chicago P.D." cast in Season 2, Patrick John Flueger plays shining intelligence star Officer Adam Ruzek. A younger go-getter widely seen as something of a ladies' man, he has primarily worked as an undercover patrolman, and can also be seen in multiple seasons of "Chicago Fire" and "Chicago Med."
Prior to his work on the show, Flueger scored his first film credit in the teen hit "The Princess Diaries" (2001). Since then, viewers have seen him in "Mother's Day" (2011) and the 2011 "Footloose" remake as well as "Lawless Range" (2018). Television fans can also spot him on "The 4400" (2004-2007), "Criminal Minds" (2013), and "CSI: Miami" (2003).
In real life, Flueger's multimillion-dollar home has made waves on the Hollywood real estate market. According to Dirt, his Marina Del Rey mansion is valued at a cool $2.195 million.
LaRoyce Hawkins as Officer Kevin Atwater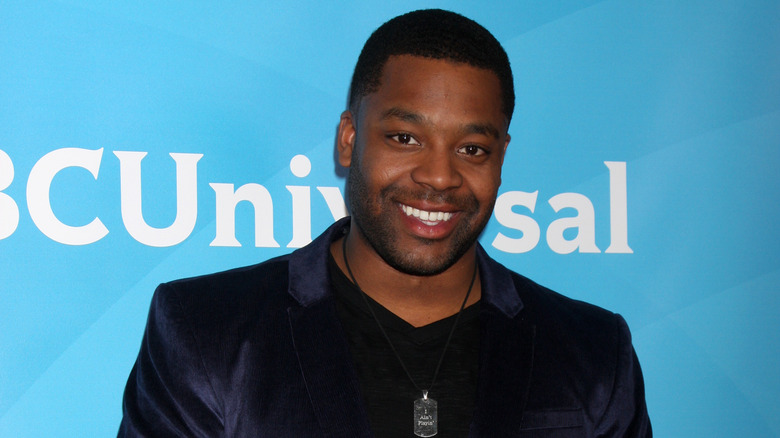 Kathy Hutchins/Shutterstock
Frequently partnering with Kim Burgess on patrol, Officer Kevin Atwater is portrayed by LaRoyce Hawkins. Making his debut in Season 1, he's been a fixture on the show ever since, also crossing over into the spinoff "Chicago Justice" as well as "Chicago Fire" and "Chicago Med." Known to have been scared out of trouble by a family history of jail time, Atwater makes up for past wrongs with an impeccable career in the Police Intelligence Unit.
First seen in "The Express: The Ernie Davis Story" (2008), Hawkins has multiple film and TV credits to his name. In addition to "Chicago P.D." and associated series, viewers can catch him in "South Side" (2019-2022), "The Killing Of Kenneth Chamberlain" (2019), and "Underemployed" (2012). Hawkins is also well-known for his work as a stand-up comic. Speaking about his experiences, he said, "What a lot of people don't know is that stand-up was my first love. I started entertaining when I was 16."
Alex Morf as Special Agent Walker North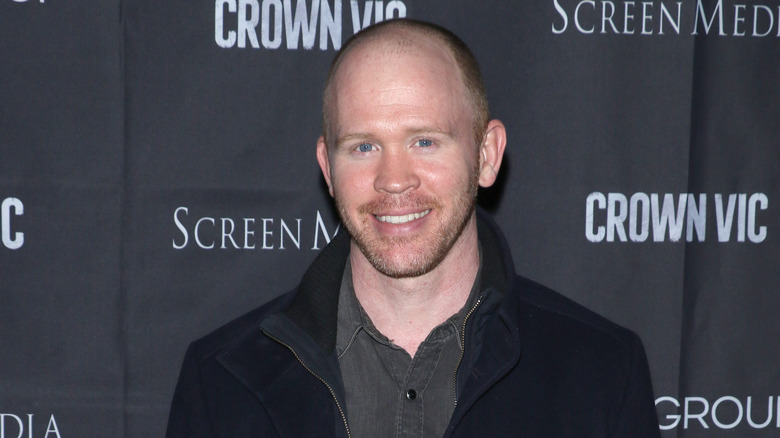 Jim Spellman/Getty Images
Alex Morf's performance as Special Agent Walker North made a quick impression when he debuted in Season 9. First appearing in the episode "Fractures," North is a key member of the Special Division Unit, looking to get on the wrong side of Voight and his team — a storyline that immediately seemed poised to have major repercussions for the series as a whole.
Before filming his first episode as Special Agent North, Alex Morf was a familiar face through his appearances in multiple TV shows and Broadway outings. No stranger to the world of superheroes, Morf played parts in Marvel's "Daredevil" (2015) and DC's "Batwoman" (2021-2022). He's also been seen in Netflix's "Mindhunter" (2017), and he took center stage in the 2014 Broadway production of "Of Mice and Men." Starring opposite James Franco, Morf played the role of Curley.
Amy Morton as Desk Sergeant Trudy Platt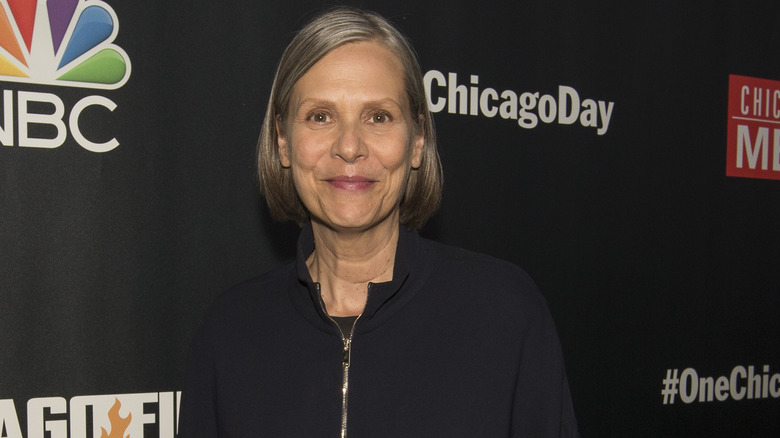 Barry Brecheisen/Getty Images
A "Chicago P.D." stalwart since the Season 1 episode "Stepping Stone," Desk Sergeant Trudy Platt has seen it all. Played by Amy Morton, Platt is known for being strict with her co-workers, but she tries to avoid office drama while upholding respect for those she frequently encounters.
When she's not coming down hard on officers who dare to inspire her withering scorn, Morton is best known for her work on the Broadway stage. A two-time Tony nominee, she's been seen in productions including "August: Osage County" (2008) and "Who's Afraid Of Virginia Woolf?" (2013). In 2019, she was tipped to direct an all-female revival of Mamet's "Glengarry Glen Ross," but the project unfortunately stalled. When Morton isn't treading the boards, she keeps busy on television and in film — you may have seen her appearances in "ER" (2009), "Private Practice" (2011), and "Up in the Air" (2009).
Amanda Payton as Celeste Nichols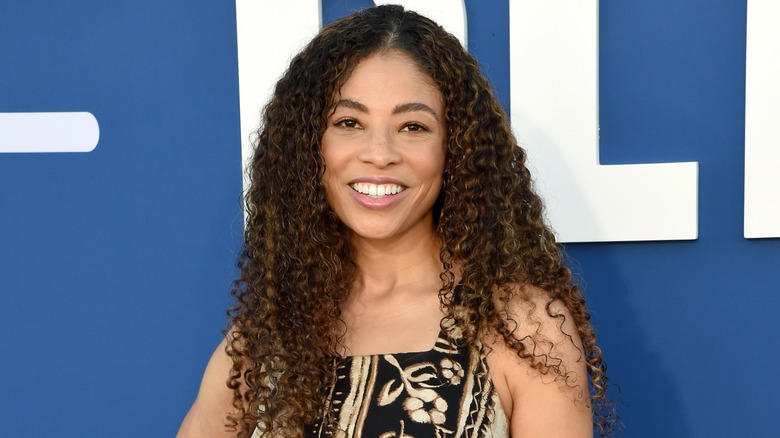 Michael Kovac/Getty Images
As Officer Kevin Atwater's girlfriend, Celeste Nichols is on the outer fringes of life in "Chicago P.D." Appearing in two episodes of Season 9, Amanda Payton's character is a fresh face in the long-running franchise. Known for taking a huge dislike to police in general, she's livid when Atwater tells her what he does for a living.
Prior to her joining the cast of "Chicago P.D.," Payton's career took off with a breakout role on "Numb3rs" (2008). Since then, she's had key roles in "The Bar" (2015), "Trial & Error" (2018), and "The United States Of Al" (2021-2022). Additionally, she's guest-starred on an array of series such as "Shameless" (2021), "Grey's Anatomy" (2019), and "Modern Family" (2018). More recently, Payton crossed the pond to join the cast of the Sky One Comedy "Code 404" (2020-2022) as Doctor Alison Parfit.
Carmela Zumbado as Anna Avalos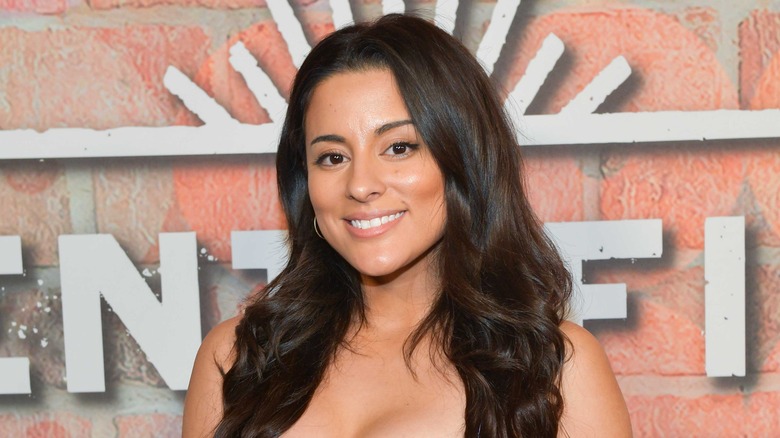 Matt Winkelmeyer/Getty Images
Integral to the dramatic twists and turns of the Season 9 finale, Anna Avalos is a fiery troublemaker. Portrayed by Carmela Zumbado, Anna was killed by Detective Hailey Upton at the conclusion of her seven-episode stint through the season. A woman with a plan she wasn't overly keen to share, her involvement in Escano's murder provided a key storyline for Sergeant Hank Voight.
Before her grisly demise in "Chicago P.D.," Carmela Zumbado started out in "America's Most Wanted" (2012) and "Identity Thief" (2013). She hasn't built a long list of film credits yet, but she's been seen on the big screen, with her most notable big screen appearance coming as a supporting role in "Need For Speed" (2014). After making it big in the TV series "Crazy Ex-Girlfriend" (2014-2016), Zumbado was cast in a lead role in Season 2 of Netflix's hit show "You" (2019). Since then, she's appeared in the reboot of "iCarly" (2021) and "The Rookie" (2021).
Ramona Edith Williams as Makayla Ward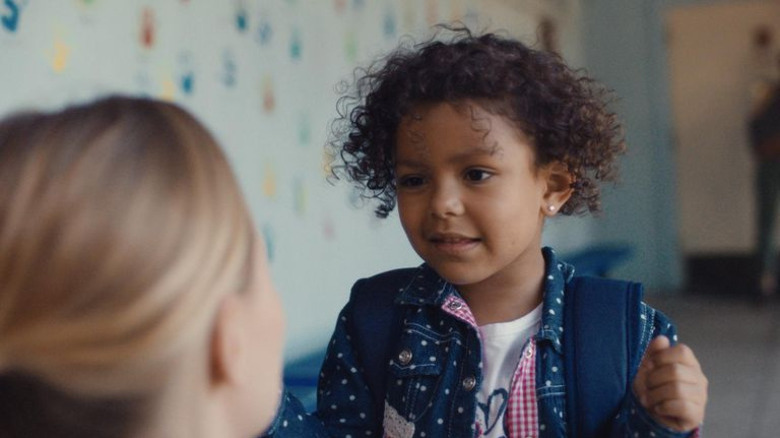 Vertigo Releases
Joining the cast of a hit TV franchise at eight years old is no small achievement, but Ramona Edith Williams has taken it all in her stride. Williams portrays Makayla Ward Burgess, the adopted daughter of Kim Burgess, with Adam Ruzek also serving as her legal guardian. Debuting in Season 8, Makayla has been brought up around crime, with her biological father serving a life sentence.
When not playing Makayla, Ramona Edith Williams has kept busy finding her feet in the wider world of acting. First appearing in "Saint Frances" (2019), she's gone on to star in "The Christmas Pitch" (2021) and "61st Street" (2022). Her local community has touted her for bigger things ahead, according to an article in the Herald-News. Reflecting on her budding stardom, she's quoted as saying in 2016: "I'm Princess Ramona. I skate and do ballet. I have a sash and crown. It sparkles."
Nicole Ari Parker as Samantha Miller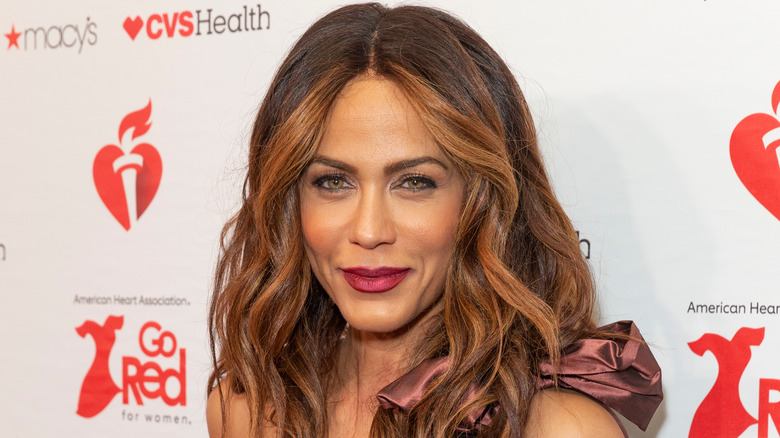 lev radin/Shutterstock
As the Deputy Superintendent for the "Chicago P.D." team, Samantha Miller has seen her fair share of drama. Making her first appearance in the Season 8 episode "Fighting Ghosts," Nicole Ari Parker's character has made a name for herself; always looking to help, her character is regarded as progressive until a personal tragedy changes her thinking entirely.
In addition to her time on the show, Parker is known for being an actor as well as a model. Most notably appearing in Paul Thomas Anderson's "Boogie Nights" (1997), she's also had roles in "Imagine That" (2009), "Spark" (1998), and "The Incredibly True Adventure of Two Girls in Love" (1995). Following recurring roles in "Empire" (2017-2020) and "Second Time Around" (2004-2005), Parker joined the main cast of "And Just Like That..." (2021-2022).