How Many People Have Resigned From The Academy?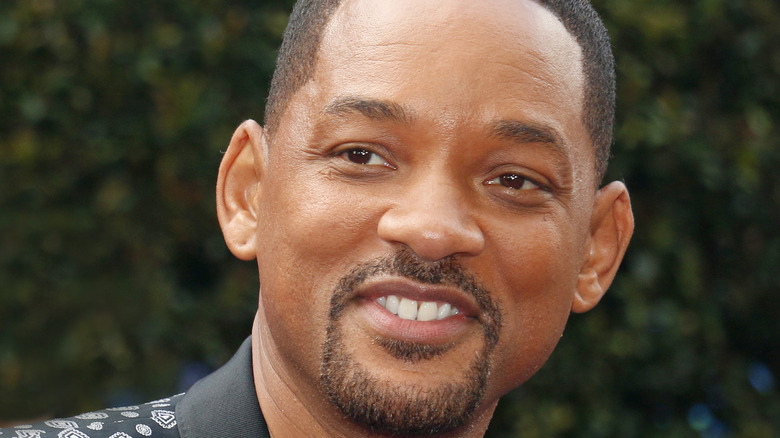 Tinseltown/Shutterstock
Will Smith has gained a lot of public attention (and we mean a lot) after slapping comedian Chris Rock after Rock made a joke about Smith's wife, Jada Pinkett Smith, at the 94th annual Academy Awards on Sunday, March 27. Following Sunday's shocking moment, which unfolded on live television, Smith, Pinkett Smith, and Rock have remained in the headlines as this story has developed. Things culminated on Friday, April 1, when Smith announced he would resign from the Academy of Motion Picture Arts and Sciences — something few people have ever done.
Founded in 1927, the Academy oversees more than 10,000 individuals employed within the cinematic arts, including actors, directors, screenwriters, cinematographers, and designers (via the official Oscars site). The prestigious organization is perhaps best known for its annual Academy Awards ceremony, widely referred to by its colloquial name: the Oscars.
Not long after his encounter with Rock, Smith took home the Oscar for best actor for his role in "King Richard." While he apologized to the Academy and his fellow nominees in his acceptance speech, he took his apology one step further in his resignation, saying, "My actions at the 94th Academy Awards presentation were shocking, painful, and inexcusable." He also addressed the Academy, saying he would accept any further consequences of his actions, whatever they may be.
As People reports, one of those consequences could be having his Academy Award rescinded. But, upon resignation, Smith will no longer have the ability to vote in future awards or receive early screeners.
Smith joins a small group of people who have resigned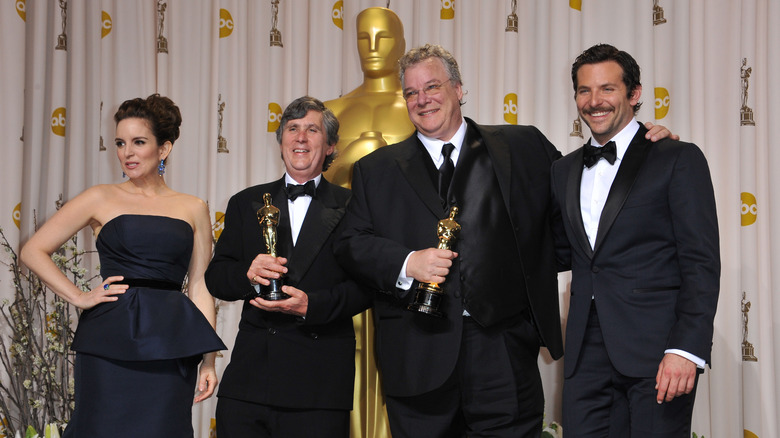 Jaguar PS/Shutterstock
Few people have resigned from the Academy of Motion Picture Arts and Sciences throughout its 95-year history. Prior to the 2022 Oscars telecast, sound engineer Tom Fleischman and production sound mixer Peter Kurland resigned, but their reasons were seemingly more noble than Smith's. According to separate reports from The Hollywood Reporter, both Fleischman and Kurland resigned in March after the Academy announced it was cutting eight technical categories from the televised this year's show. Their resignations showed support for those in the short documentary, live-action and animated short films, production design, makeup and hairstyling, sound, film editing, and music (original score) categories. Kurland told THR, "I can't imagine a purpose for staying in an organization that doesn't respect my craft anymore."
Kurland had been nominated four times for an Oscar, most notably for his work on the Coen brothers' productions "No Country for Old Men," "True Grit," and "Inside Llewyn Davis" (per IMDb). THR noted in their report on Fleischman's resignation that he won the sound engineering award for Martin Scorsese's "Hugo" in 2011 and was also nominated three additional times. 
While the group of former Academy members who resigned is small, others have been expelled — a possibility Smith also faced prior to his announcement on Friday, April 1. Actor Carmine Caridi was expelled in 2004 for making copies of screeners to share with others. More recent expulsions include producer Harvey Weinstein, actor and comedian Bill Cosby, and director Roman Polanski.