Is Netflix's Maid Based On A True Story?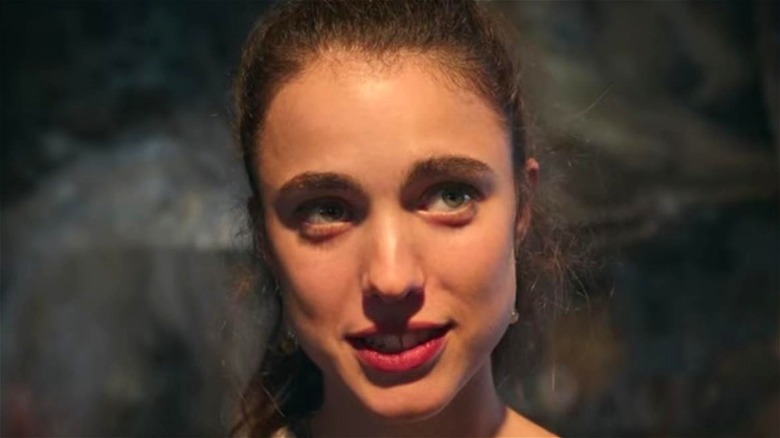 Netflix
"Maid," Netflix's powerful new limited drama series, is connecting with critics and audiences alike for its moving story of perseverance. It has a 96% Fresh rating on review aggregator Rotten Tomatoes, and it hasn't left the streaming service's daily Top 10 list since it was released on October 1.
The series stars Margaret Qualley ("Once Upon a Time in Hollywood") as Alex, an impoverished young woman with a toddler daughter named Maddy, who leaves her emotionally abusive boyfriend, Maddy's father Sean (Nick Robinson) after she faces the possibility that he's eventually going to escalate from punching holes in walls to hitting her. She and Maddy take refuge in a women's shelter, and Alex takes a job working as a maid, which takes her into the homes of the wealthy in the suburbs of Seattle. There are many things weighing Alex down –- poverty, the legal system when Sean sues her for custody, her unreliable bipolar mother Paula (Andie MacDowell, Qualley's real-life mother) -– but her desire to provide a better life for Maddy keeps her afloat.
If the limited series feels like it's an authentic depiction of trying to make it in America, that's because it's based on a book by someone who lived the show's story.
Maid is based on a memoir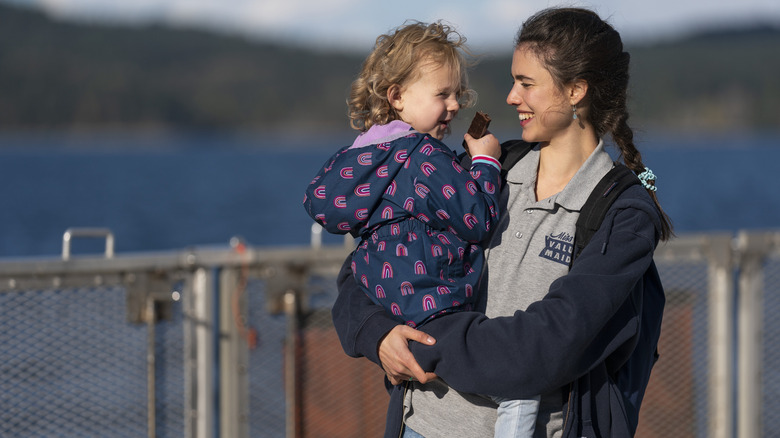 Ricardo Hubbs/Netflix
"Maid" is an adaptation of the memoir "Maid: Hard Work, Low Pay and a Mother's Will to Survive," by Stephanie Land. Land cleaned houses to support herself and her daughter after she left an abusive relationship. The memoir was published in 2019.
In tandem with the Netflix show's release, Land has been tweeting photos and videos from the time in her and her daughter's life covered in the book that inspired the series, which is an interesting twist on behind-the-scenes storytelling. She calls her life "the true story that inspired #MAIDNetflix."
"Maid" is very much "inspired by" a true story rather than a pure adaptation, however. According to The New York Times, the series – which was developed by "Shameless" writer Molly Smith Metzler – makes many changes from the book, from big changes like adding more material about addiction and mental illness to minor details like changing the brand of vacuum cleaner used. In real life, Stephanie used an Oreck, but on the show, Alex uses a Dyson.
But even though it takes some dramatic license, Netflix's "Maid" is based on a true story.