The Conjuring Series Passes $1 Billion At Global Box Office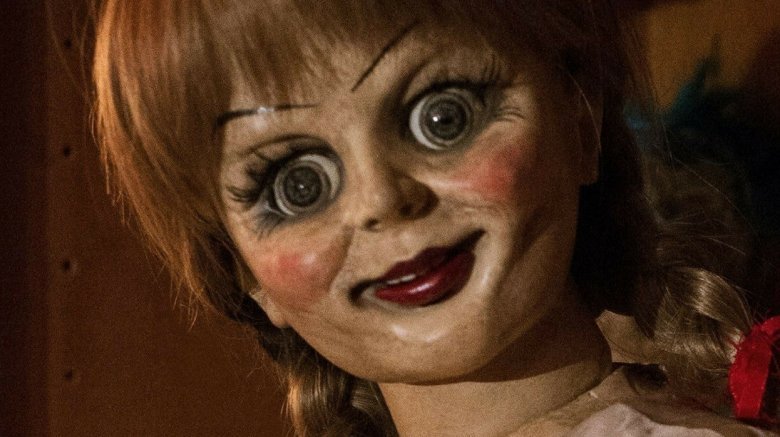 It pays to be scary. 
According to The Wrap, New Line Cinema's Annabelle: Creation has catapulted the Conjuring film series past the $1 billion mark at global box office.
Since its August 11 release, Annabelle: Creation has pulled in more than $110 million USD worldwide after a $35 million debut. Combined that number with the global revenues of 2013's The Conjuring ($318 million), 2016's The Conjuring 2 ($320.2 million), and 2014's Annabelle ($256.8 million),takes the terrifying movie universe has grossed $1.005 billion at the time of writing. Given that Annabelle: Creation is only in its second weekend at the box office, that figure is expected to rise even more. 
Sue Kroll, Warner Bros. President of Worldwide Marketing and Distribution, celebrated the impressive milestone, releasing a statement saying, "We are thrilled with the success of Annabelle: Creation and enormously proud to continue bringing this hugely popular Conjuring franchise to theaters everywhere. We congratulate our colleagues at New Line Cinema, our astute marketing and distribution teams, and everyone who put their collective creative energies together to tell such wonderfully frightening stories for movie audiences around the world to enjoy."
 Starring Vera Farmiga and Patrick Wilson, the first Conjuring that started it all scored the highest industry opening weekend in history for a horror film across numerous international markets. 
Even before breaking through the billion-dollar ceiling, the franchise showed no signs of stopping. A Conjuring spin-off The Nun, directed by Corin Hardy, is set for release on July 13, 2018. Additionally, New Line is actively developing The Conjuring 3 and The Crooked Man. 
Aquaman director James Wan took the reins for the first two Conjuring films, with Peter Safran and Rob Cowan at his side serving as producers. He joined Safran to produce Annabelle under the direction of John R. Leonetti, and again for Annabelle: Creation under David F. Sandberg.
Until we see more of the Conjuring franchise, check out the horror movies that will blow everyone away this year.