Horror Movies That Will Blow Everyone Away In 2017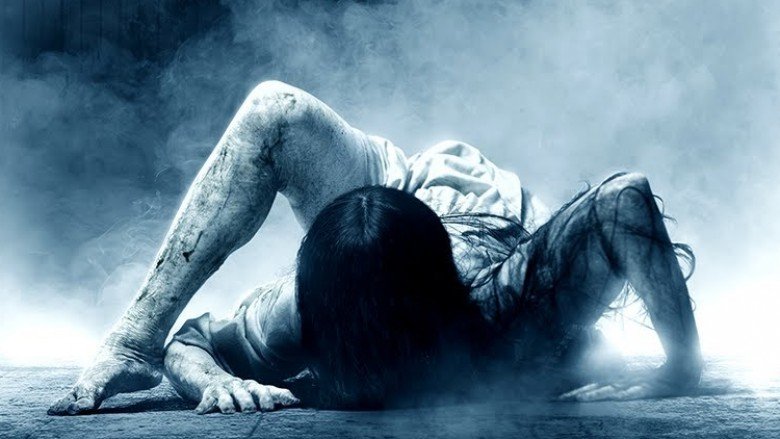 Horror movies nowadays often go overlooked for various reasons, but from time to time, a spectacularly horrifying film takes the public by storm. Perhaps 2017 is the year that happens again, and any number of the following horror movies could do it.
Split - January 20
M. Night Shyamalan's career in Hollywood got off to a strong start with films like Unbreakable and The Sixth Sense, but he's been declining in recent years. Perhaps this is the year that will change. His next film is inspired by the true story of Billy Milligan, the first person to be acquitted of a major crime by using his multiple personality disorder as a foundation for his insanity plea. Because two of Milligan's 24 known personalities committed the crimes of armed robbery and rape, Milligan spent years in a mental institution instead of a prison. Filmmakers have been trying to bring Milligan's story to life on the big screen for years, and now Shyamalan is finally doing it with his flick Split. James McAvoy stars as Kevin, someone who suffers from dissociative identity disorder, in what appears to be (based on early reviews) a return to form for Shyamalan.
Resident Evil: The Final Chapter - January 27
Milla Jovovich is reuniting with her husband and director Paul W.S. Anderson for the long-awaited, final installment in the Resident Evil movie series. Loosely based on the video game franchise of the same name, the Resident Evil series follows Jovovich's Alice as she battles the zombie T-virus and the evil Umbrella Corporation that created it. Despite falling victim to the video game movie curse, the Resident Evil series is constantly turning a profit and will likely do so again with Resident Evil: The Final Chapter. In this final installment, Alice and her band of survivors will make their final stand against Umbrella and the undead in the dreaded Raccoon City. Sure, five movies have already released, but if you've managed to make it this far, why stop now?
Rings - February 3
Over a decade after The Ring Two released in theaters, Paramount is bringing back the Ring franchise for a third installment. Directed by F. Javier Gutierrez and starring Matilda Lutz, Alex Roe, Johnny Galecki, Aimee Teegarden, and Vincent D'Onofrio, among others, Rings takes place 13 years after the events of the first movie, The Ring (both narratively and in real-time). Since we're well into the 21st century, the video that the viewer watches is no longer on a VHS tape but a digital video. Of course, the urban legend persists no matter which medium the video exists in. Furthermore, Rings takes the series to a whole new level by introducing another video, a movie within the movie.
A Cure for Wellness - February 17
After successfully launching the Pirates of the Caribbean franchise (and giving Disney its first PG-13 movie in the process), Gore Verbinski followed up with his Oscar-winning animated movie Rango and the maligned The Lone Ranger. But now, he's going back to his horror roots with his next film, A Cure for Wellness. After all, he did direct the American remake of The Ring back in 2002—and that turned out pretty well. Now he's turning the tables and making a psychological horror film starring Dane DeHaan as Mr. Lockhart and Mia Goth as Hannah. A Cure for Wellness follows Mr. Lockhart as he attempts to retrieve his company's CEO and escape from a mysterious wellness center in the Swiss Alps.
Get Out - February 24
One of Blumhouse Productions latest horror movies, Get Out, stars Daniel Kaluuya, Allison Williams, Catherine Keener, and Erika Alexander. It follows an interracial couple as they visit the girlfriend's home, where the town's black residents have begun to go missing. One of the residents warns Kaluuya's Chris to "get out" before it's too late. Get Out marks the directorial debut of comedian Jordan Peele, best known for co-creating and starring in the Key & Peele sketch series on Comedy Central. It's not the first time someone in Hollywood has jumped genres, but moving from comedy acting to horror directing is quite the leap. Still, there is anticipation surrounding the release, and Blumhouse Productions rarely makes bad horror movies. Just look at their slate: Paranormal Activity, Insidious, The Purge, and Sinister, among countless others.
Personal Shopper - March 10
Though she will always be known for her role as Bella Swan in the Twilight series, Kristen Stewart has made a name for herself appearing in numerous independent films. She is continuing that course with the French-made psychological thriller Personal Shopper, written and directed by Olivier Assayas. Personal Shopper follows Stewart's Maureen, who is employed as a personal shopper for a German model. But the real twist is that she endeavors to contact her dead twin brother, Lewis. Surprisingly, the film earned Assayas the best director award at the prestigious Cannes Film Festival in 2016, and Stewart a best actress award at the Oaxaca Film Fest. Furthermore, the film was a contender for the highest award at Cannes, the highly coveted Palme d'Or prize.
Alien: Covenant - May 19
Years have passed since Ridley Scott's Alien prequel, Prometheus, released in theaters. And while many people began to assume the Alien franchise died off with it, nothing could be further from the truth. Featuring the return of Michael Fassbender as the android David as well as starring the likes of Katherine Waterston, Billy Crudup, and Danny McBride, Scott is finally bringing his Prometheus sequel, Alien: Covenant, to theaters this year, with a new Alien film, directed by Neill Blomkamp, following shortly thereafter.
Although the original idea Scott had for a sequel was to explore the mysteries left unanswered in Prometheus with Noomi Rapace returning as Elizabeth Shaw, the Alien prequel series has taken a different turn. Rapace seems to have a smaller role in this film, with Fassbender's David (and Walter) taking the lead. Moreover, instead of directly following the events of Prometheus, Alien: Covenant will follow a new crew, aboard a new ship, whose path will intersect with the survivors of the Prometheus.
The Mummy - June 9
Every studio is getting aboard the cinematic universe train, including Universal Pictures. Since they don't have a catalog of comic book properties they can sift through, they're mounting a shared universe around their iconic monsters that made them a worldwide brand, beginning with Alex Kurtzman's The Mummy. Starring Tom Cruise as Nick Morton, Russell Crowe as Dr. Henry Jekyll, and Sofia Boutella as Princess Ahmanet, The Mummy forgoes the campiness instituted in Universal's previous Mummy trilogy, famously starring Brendan Fraser, and instead brings the film back to its horror roots. Furthermore, the new film takes the franchise in a new direction by having it set in the present day and featuring a new mummy; taking down Imhotep three times is more than enough.
Annabelle 2 - August 11
In 2013, The Conjuring surprised audiences by effectively reinventing and modernizing age-old scare tactics. Its critical and commercial success led Warner Bros. to not only pursue a sequel but multiple spin-offs as well. The first of these movies, Annabelle, released in the following year in 2014 and focused on the origins of the Annabelle doll introduced in The Conjuring. The film was successful enough for the studio to commission a sequel and potentially turn Annabelle into its own horror series. Starring Miranda Otto, Stephanie Sigman, Talitha Bateman, and Anthony LaPaglia, Annabelle 2 follows a nun and a group of young girls who move into a dollmaker's home ... the same home in which the dollmaker's daughter died 20 years prior and the same home in which Annabelle sees a fresh set of new victims.
IT - September 8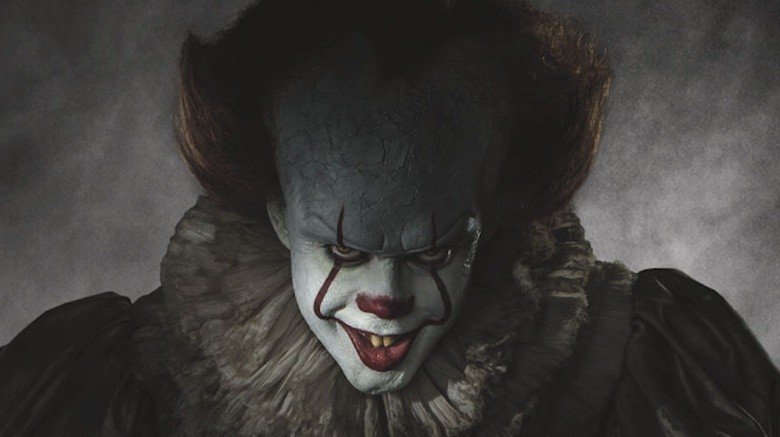 Hollywood loves adapting Stephen King's works onto the big and small screens, but two of his projects have eluded the public for years. Coincidentally, both of those projects—The Dark Tower and IT—are both releasing in theaters in 2017, but only the latter qualifies as a horror film. A miniseries based on the novel aired on television in 1990, starring Tim Curry as Pennywise the Clown, but that hasn't stopped filmmakers from trying to adapt the novel for theaters. Most recently, Beasts of No Nation director Cary Fukunaga led the charge for adapting the novel, but he had a falling-out with the studio over budgetary concerns. Now the reigns have been passed over to Mama director Andres Muschietti. Because of the change in director and, therefore, in vision, Will Poulter will no longer be playing Pennywise. Muschietti replaced him with Bill Skarsgard, who will help differentiate Pennywise from Curry's version as well as Heath Ledger's Joker.
Flatliners - September 29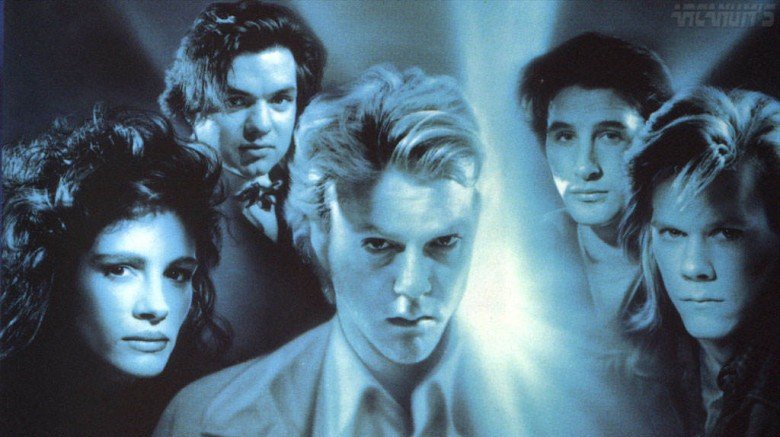 Years before Joel Schumacher took up directing Batman Forever and Batman & Robin, he brought Peter Filardi's science fiction horror film, Flatliners, to the silver screen with an A-list cast consisting of Kiefer Sutherland, Julia Roberts, and Kevin Bacon. The film follows five medical students as they voluntarily subject themselves to near-death experiences in order to discover what lies in the afterlife. Now, 27 years later, Screen Gems and Columbia Pictures have hired Niels Arden Oplev to put together a sequel, also titled Flatliners, starring Ellen Page, Diego Luna, Nina Dobrev, and more, with Sutherland being the only original cast member to return for the movie. At this point, a plot summary has not yet released, though, in all likelihood, the sequel will follow the same events as the original film.
Saw: Legacy - October 27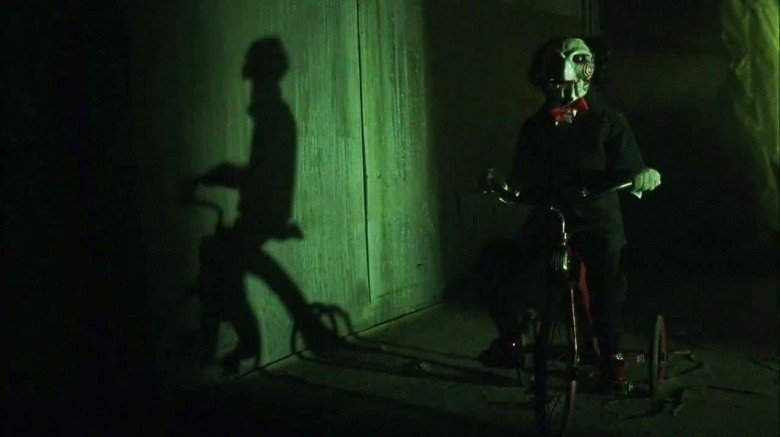 Ever since the Saw franchise began in 2004, one installment released every year until 2010, then nothing. Now, seven years later, it's back for one last chapter with Saw: Legacy, directed by the Spierig Brothers. The question is, why are they bringing Saw back after all these years? The filmmakers originally intended Saw 3D to be the final installment in the long-running franchise. However, after Saw VI underperformed at the box office (despite making more than six times its budget, the film became the worst-performing installment in the series), Lionsgate approved of only one more movie. That hindered the filmmakers' plans to split the final installment into two parts. Therefore, the movie left audiences with an unsatisfactory twist and more questions than answers. Thankfully, Saw: Legacy plans to fix that problem by, hopefully, answering some of those lingering questions as well as reinventing the franchise.
Amityville: The Awakening - TBD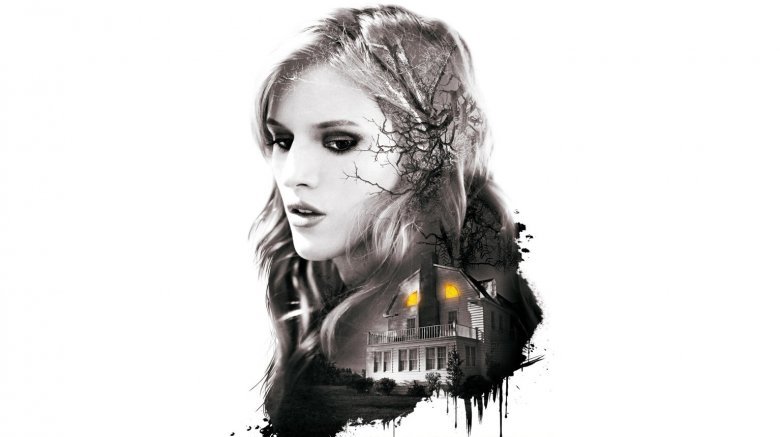 If you think the Saw franchise has been going on forever, take a look at the Amityville saga. The release of Franck Khalfoun's Amityville: The Awakening will mark the series' 18th installment since its inception in 1979. (The continuity between films in the franchise is nutty and inconsistent, so you're better off not trying to understand it.) Suffice it to say that in the new Amityville chapter, a single mother, Joan (Jennifer Jason Leigh), and her three children, played by Bella Thorne, McKenna Grace, and Cameron Monaghan, unknowingly move into the infamous Amityville house in New York. Interestingly, Dimension Films originally wanted to take the Amityville franchise in a new direction that would reinvigorate longtime fans, but after a series of delays, they scrapped the idea and returned to their timeless, proven formula. The movie would have released on June 30, but it was pulled from the schedule at the last minute. Here's hoping it makes it in by the end of the year.