Annabelle: Creation Scares Off Competition With $35 Million Debut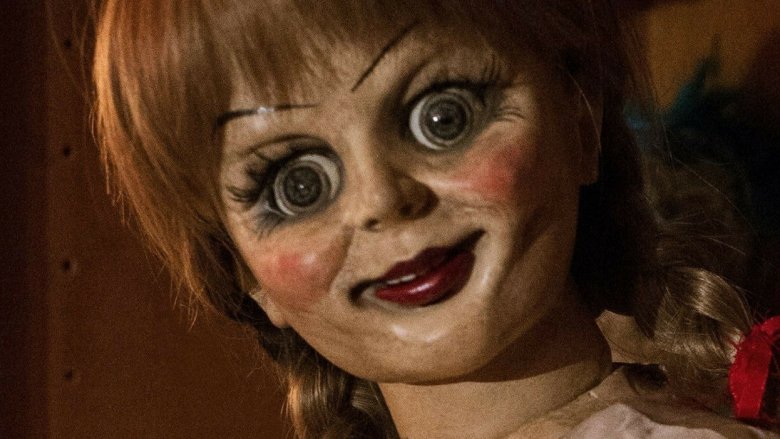 Annabelle: Creation created quite a stir at the box office this weekend, earning an impressive $35 million debut.
Annabelle: Creation, a spin-off of the Conjuring series, follows dollmaker Samuel Mullins (Anthony LaPaglia) and his wife Esther (Miranda Otto), who, 12 years after the death of their daughter, open up their home to Sister Charlotte (Stephanie Sigman) and a few of her charges from a recently-closed orphanage. However, the girls are soon terrorized by the demon doll containing the soul of the dollmaker's lost daughter.
The movie earned the love of critics, and, at just $15 million to make, it is clearly already a solid investment for the studio. However, while the $35 million opening is better than expectations, it does mark the lowest opening for a film in the Conjuring franchise to date, below The Conjuring's $41.8 million, The Conjuring 2's $40.4 million, and Annabelle's $37.1 million.
Christopher Nolan's Dunkirk continued to have a strong showing, taking second place in its fourth week in theaters. That's an impressive hold for the war film, which has already garnered Oscar buzz. It's also welcome news for a summer box office that has seen many big budget movies flop.
The kids' flick The Nut Job 2: Nutty by Nature opened to third place with a disappointing $8.9 million compared to the $19.4 million the first film in the franchise raked in. The film, like its predecessor, was trashed by critics, falling at an 11 percent on Rotten Tomatoes.
Sony's The Dark Tower also continued to be a disappointment, falling 58.9 percent for an additional $7.8 million. The movie, a telling of the Stephen King series starring Idris Elba and Matthew McConaughey, received mediocre reviews and failed to strike a chord with audiences in its first weekend. With a $60 million budget, the movie will need to do well overseas to make a profit.
Elsewhere, this weekend's other new release, the Brie Larson and Woody Harrelson-starring The Glass Castle, hit right around expectations in limited release, pulling in $4.8 million from 1,461 theaters. While this isn't stellar for the film, it is a good sign that audiences liked it better than critics, giving it an A- CinemaScore compared to a 50 percent on Rotten Tomatoes. (via Box Office Mojo)
You can view this weekend's full box office results below. 
Top 10 Weekend Box Office Gross
1. Annabelle: Creation: $35,040,000 (– percent), $35,040,000 Total Domestic Gross   
2. Dunkirk: $11,405,000 (-33.4 percent), $153,712,551 Total Domestic Gross  
3. The Nut Job 2: Nutty by Nature: $8,934,748 (– percent), $8,934,748 Total Domestic Gross  
4. The Dark Tower: $7,875,000 (-58.9 percent), $34,305,764 Total Domestic Gross  
5. The Emoji Movie: $6,605,000 (-45 percent), $63,591,947 Total Domestic Gross  
6. Girls Trip: $6,520,500 (-42.8 percent), $97,194,005 Total Domestic Gross  
7. Spider-Man: Homecoming: $6,100,000 (-31 percent), $306,453,694 Total Domestic Gross  
8. Kidnap: $5,225,000 (-47.8 percent), $19,394,283 Total Domestic Gross  
9. The Glass Castle: $4,875,000 (– percent), $4,875,000 Total Domestic Gross  
10. Atomic Blonde: $4,572,350 (-43.9 percent), $42,819,575 Total Domestic Gross