The Conjuring 2 Getting Spinoff Movie With The Nun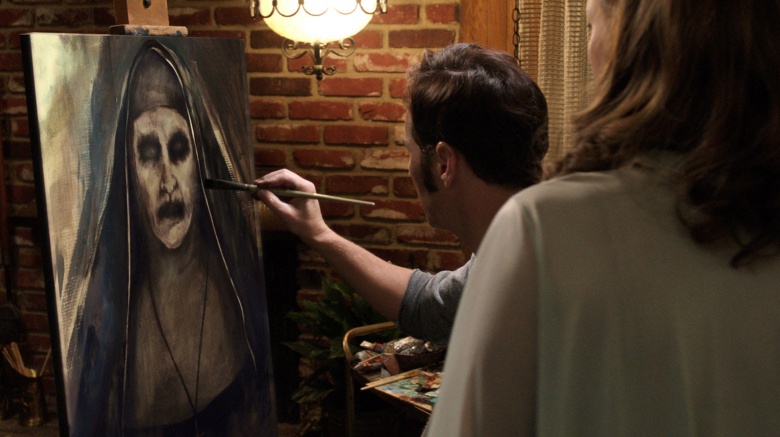 From oil painting to the silver screen, the evil nun from The Conjuring 2 is getting her own spinoff, currently titled, well, The Nun. This is the second film to spin out from the Conjuring franchise, the first being 2014's Annabelle, which was centered around the creepy baby doll featured in first film. James Wan, director of The Conjuring and its sequel, will produce. David Leslie Johnson, who co-wrote The Conjuring 2, will pen the script. No actors or directors are yet attached.
By now New Line Cinema's strategy with The Conjuring series seems to be taking shape: release a new Conjuring, and then immediately get to work spinning off one of its lesser but more memorable monsters into their own film. The Nun—based on a character who was, ironically, only added to The Conjuring 2 via last-minute reshoots—probably owes its existence to the massive worldwide success of Annabelle, which raked in over $200 million worldwide on a budget of only $6.7 million. Those are the kind of returns that will keep James Wan gainfully employed for life, and should keep the Conjuring franchise alive for years to come, even if Wan ever decides to move on to other projects.
If this Conjuring spinoff cycle continues, before long the franchise should have enough villains to fill out its own cinematic universe—an Avengers-style team-up of evil, if you will. And given modern Hollywood's mad scramble for franchises, don't be surprised if this ridiculous idea becomes a ridiculous reality.