The Conjuring 2 Spinoff The Crooked Man In The Works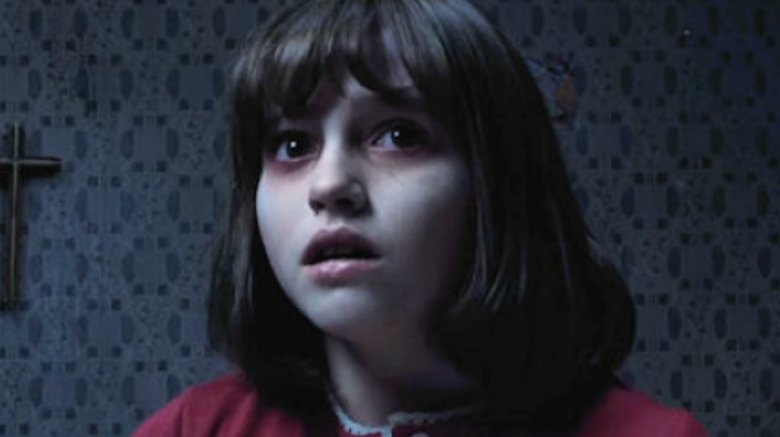 New Line Cinema
The Conjuring is truly becoming a horrifying expanded universe.
According to The Hollywood Reporter, there's another spinoff coming that's centered on the character of The Crooked Man, who was briefly seen in The Conjuring 2.
James Wan, the mastermind behind the franchise, wrote the story for the new flick, which is based on an English nursery rhyme: "There was a crooked man, and he walked a crooked mile / He found a crooked sixpence upon a crooked stile / He bought a crooked cat, which caught a crooked mouse / And they all lived together in a little crooked house."
It's the third planned spinoff from the main film series. The prequel Annabelle, about a possessed doll, was released in 2014 and a sequel, Annabelle: Creation, will hit theaters on Aug. 11. The Nun, starring Demian Bichir as a priest who gets entangled with the demonic nun in The Conjuring 2, is slated to arrive July 13, 2018.
Mike Van Waes, who is also writing the upcoming horror movie based on The Wizard of Oz, will pen the script for New Line, and James Wan will produce.
The character of The Crooked Man has been popular as of late. There was an unrelated horror movie also called The Crooked Man released earlier this year, and the poem was recited in an episode of the third season of Fargo.
There's no word on casting yet, but we'll let you know if Patrick Wilson and Vera Farmiga will make appearances as real-life paranormal researchers Ed and Lorraine Warren. 
Meanwhile, check out some of the horror movies that will blow everyone away this year.