Game Of Thrones Star Proposes Solution To HBO Hack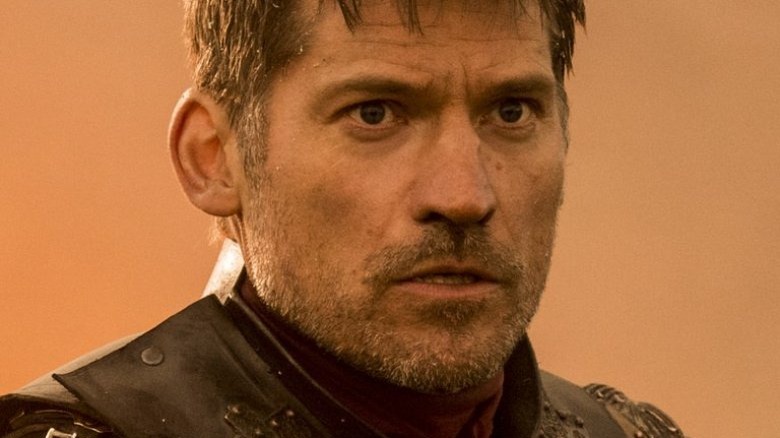 If there's a will to stop the nefarious HBO hackers from ever striking again, there's a way to make it happen. At least that's what Game of Thrones star Nikolaj Coster-Waldau thinks, as he's offered up a possible solution to prevent any future security breaches and data leaks from affecting HBO again. 
Speaking on the Entertainment Weekly Morning Live radio show, Coster-Waldau, who plays Jaime Lannister on the acclaimed fantasy drama series, revealed that he thinks HBO should go back to its old-school ways of distribution to guard its content. 
"I think [HBO executives are] basically going to go back to hand-delivering and just giving us scripts," said Coster-Waldau. "[HBO will] just give us the hard copies instead of all this email and digital stuff. I think that's what's going to happen in a few years' time, because you know, you talk to cops on the street, 'What's the biggest crime now?' It's all credit card fraud. It's all that stuff. It's digital. So we [have] got to go back to cash."
Coster-Waldau also pointed out the irony of the hacks, which began on July 31 of this year when an unknown collective gained access and subsequently stole 1.5 terabytes of data from HBO, including upcoming episodes of Ballers and Room 104 and a script for an episode of Game of Thrones. Because of the popularity of Game of Thrones, and in order to protect the series' scripts, Coster-Waldau indicated that the actors had to "set up several email accounts" last year in order to receive them. "The irony, of course, is last year was crazy. We had to set up all these email accounts. They had to be triple and quadruple [checked]. All this stuff, right?" the actor said. "And, of course, now they have this big hack!"
Soon after the initial breach, the group fired aim at other series, leaking unaired episodes of Curb Your Enthusiasm, and compromised the safety of numerous HBO executives by reportedly getting a hold of personal information like addresses, phone numbers, and social security data. The hackers also threatened to release additional content if their ransom demands are not met. At the time of writing, two episodes of Thrones, multiple Curb Your Enthusiasm episodes, Thrones script summaries, and a month's worth of an HBO executive's emails have made their way online. 
Earlier this week, HBO and several of its television properties were the targets of a social media hack. The hacking collective OurMine has taken responsibility for the act, which doesn't appear to be linked to the overall, ongoing indecent that began late last month. 
When the initial hack was reported, HBO issued a statement that read, "HBO recently experienced a cyber incident, which resulted in the compromise of proprietary information. We immediately began investigating the incident and are working with law enforcement and outside cybersecurity firms. Data protection is a top priority at HBO, and we take seriously our responsibility to protect the data we hold." Since then, four individuals have reportedly been arrested in connection with the Game of Thrones episode leak. 
While Coster-Waldau's proposition is an admirable one, it probably won't be enough to fix the damage that's already been done. 
As we wait to see how HBO truly solves this big mess, take a look at some of the dumbest movie and TV hacking scenes in history.