HBO Social Media Accounts Hacked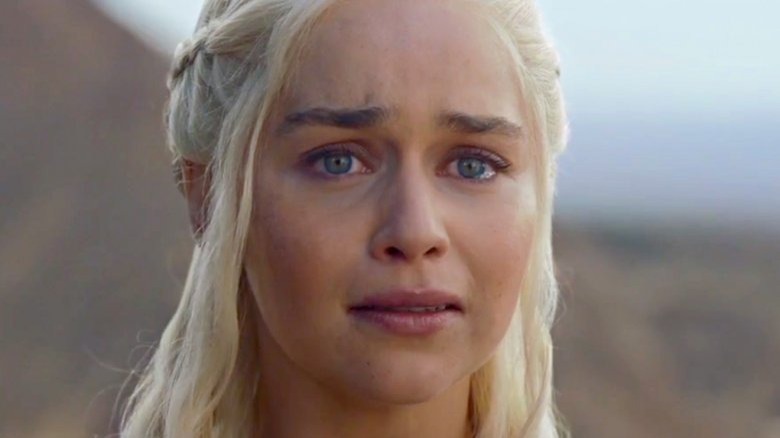 HBO can't catch a break.
The network's official Twitter and Facebook account, along with several of HBO television show profiles, were hacked late Wednesday night, The Hollywood Reporter confirms. 
These hackers gained access into and later control of HBO's Twitter and Facebook accounts, leaving a message that read: "Hi, OurMine are here, we are just testing your security, HBO team please contact us to upgrade the security – ourmine [dot] org -> Contact." Both profiles displayed the text at approximately 8pm PDT/11pm EDT. A later post on the network's Twitter account read, "Let's make #HBOHacked trending!"
This cyber attack follows mere hours after HBO stepped forward to state that the most recent episode of Game of Thrones, "Beyond the Wall," had been leaked days ahead of its intended release date. It's also part of a wider hack of the company's entire network that began in late July. A hacking collective breached HBO's internal security, obtaining a Game of Thrones script; footage of series like Thrones, Ballers, Room 104, and Curb Your Enthusiasm; what's been reported as a month's worth of emails from a company executive; and personal records of HBO employees, including addresses, phone numbers, and social security information.  
It's interesting to note the declaration of the hacking group's identity, as no known names were linked to the overall HBO hacks. However, since OurMine gained infamy for taking over Twitter accounts belonging to a variety of different media outlets, brands, and networks including Google, Marvel, and Netflix, it's believed that the collective isn't associated with past hacks. 
OurMine didn't stop at dominating HBO's main account, however. It swiftly moved on a handful of the network's series' accounts. Those affected include Last Week Tonight with John Oliver, Vinyl, True Blood, Silicon Valley, Looking, Veep, and The Leftovers. Of course, OurMine chose to kick Game of Thrones will it was down, exploiting the show's Twitter profile as well. HBO was quick to remove the offensive tweets not long after they were posted. 
Earlier last week, HBO said of the string of hacks, "HBO believed that further leaks might emerge from this cyber incident when we confirmed it... As we said, the forensic review is ongoing. While it has been reported that a number of emails have been made public, the review to date has not given us a reason to believe that our e-mail system as a whole has been compromised. We continue to work around the clock with outside cybersecurity firms and law enforcement to resolve the incident. Meanwhile, our dedicated employees continue to focus on delivering the high quality of entertainment and service for which we are known."
Of the most recent content leak, the newest episode of Game of Thrones, HBO commented, "We have learned that the upcoming episode of Game of Thrones was accidentally posted for a brief time on the HBO Nordic and HBO España platforms. The error appears to have originated with a third party vendor and the episode was removed as soon as it was recognized.  This is not connected to the recent cyber incident at HBO in the U.S."
Though a spokesperson for HBO initially denied comment to Variety, another (or presumably the same) told THR that the network is investigating the social media hacking situation. 
As HBO scrambles to crack down on these nefarious, relentless hackers, check out some of the dumbest movie and TV hacking scenes of all time.