HBO Hackers Leak Emails, Demand Payment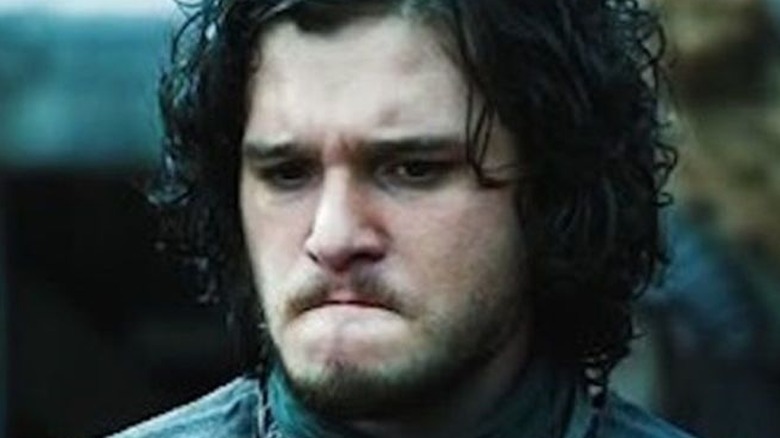 The hackers' reign of cyber terror isn't ever yet. 
Just a week following the first reports that HBO had become the victim of a major hacking scandal, the cyber criminals are back at it again. The Hollywood Reporter confirms that the hackers have released emails of an HBO network executive, and is now demanding payment. 
According to THR, the group has shared a publicly accessible link that leads to a collection of internal documents, including a script summary of a new Game of Thrones episode, marketing spreadsheets and media plans for the acclaimed fantasy drama series, and the aforementioned emails. It's estimated that the hackers released a "month's worth" of emails from the inbox of the HBO executive in question. The materials were reportedly sent to THR through an email message containing nine additional files labeled "Confidential" and "Script GOT7." 
Additionally, the hackers reached out to HBO CEO Richard Pleper via video message in which they demanded an undisclosed sum of money. They reportedly told Pleper their overall mission has been successful thus far, stating, "We successfully breached into your huge network... HBO was one of our difficult targets to deal with but we succeeded (it took about 6 months)."
An HBO representative issued the following statement to THR in light of the recent breach: "HBO believed that further leaks might emerge from this cyber incident when we confirmed it last week. As we said, the forensic review is ongoing. While it has been reported that a number of emails have been made public, the review to date has not given us a reason to believe that our e-mail system as a whole has been compromised."
HBO added, "We continue to work around the clock with outside cybersecurity firms and law enforcement to resolve the incident. Meanwhile, our dedicated employees continue to focus on delivering the high quality of entertainment and service for which we are known."
It's currently unknown whether the hackers shared the public link to the materials with other media outlets, Game of Thrones fan sites, or additional television networks and/or executives. 
The hackers previously got their hands on 1.5 terabytes of data from HBO, snagging episodes of Ballers and Room 104 and leaking them online before their respective air dates. Last week, the group threatened to release additional content each Sunday, which is HBO's premiere night of original television programming. 
Though the most recent episode of Game of Thrones, "The Spoils of War," was leaked early, it isn't believed to be a part of this particular hack, as it was released from Star India, an international network partner of HBO. 
At this point, the hacking scandal could take any number of turns either toward more chaos or a much-needed resolution. While we wait to see how it all pans out, take a look at some of the dumbest movie and TV hacking scenes of all time.