Inde Navarrette Reveals The Hilarious Hijinks The Superman & Lois Cast Gets Up To Behind The Scenes - Exclusive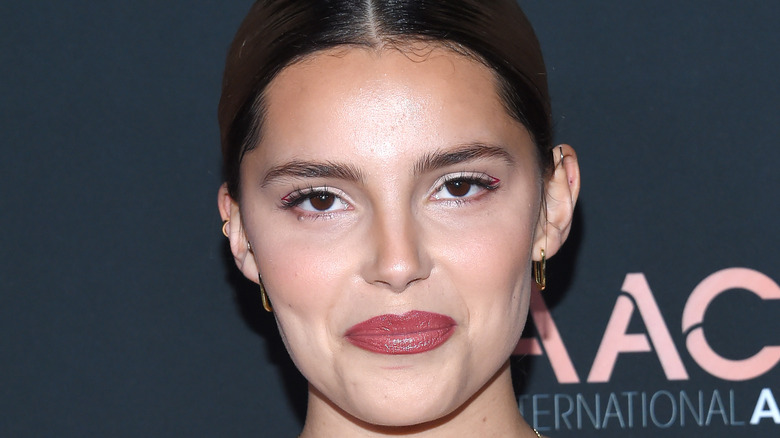 DFree/Shutterstock
When it comes to badass young women on TV, Inde Navarrette's Sarah Cortez is one of the best and brightest. Sarah is a character in The CW's "Superman & Lois," the latest iteration of the iconic relationship between Superman (Tyler Hoechlin) and Lois (Elizabeth Tulloch), in which the series takes fans back to Smallville and brings Lana Lang (Emmanuelle Chriqui) into the picture.
Navarrette plays Lana's daughter Sarah who, while she may lack powers, has heart and grit that gives even Superman himself a run for his money. And while her character navigates the woes (and joys) of small-town life, Navarrette herself has to wade the waters of being a young actress in Hollywood. Luckily, she has a super cast by her side.
During an exclusive interview with Looper, Navarrette revealed the hilarious hijinks she gets up to with the "Superman & Lois" cast between takes. She also dished on how the series' more established stars have helped shape the way she views acting and life as a whole.
Goofing off between takes on 'Superman & Lois'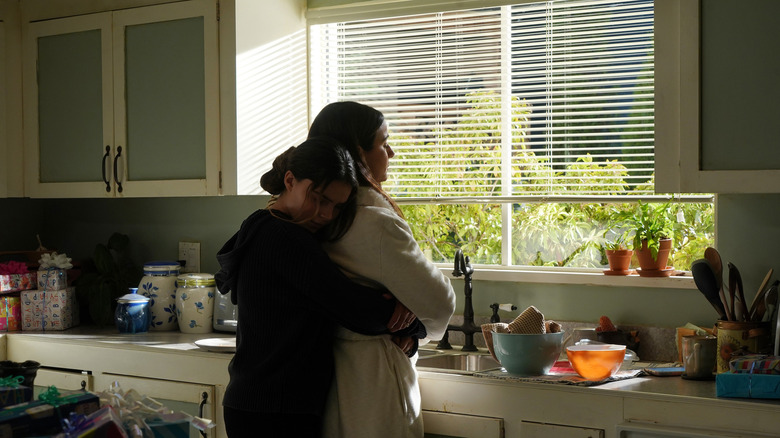 The CW
When Inde Navarrete was asked to share her favorite moment with Emmanuelle Chriqui from the set, she said, "Oh, set days, I can't pick enough of one. [There are] moments where we'll be in the tent and me [and] Josie, who plays Sophie, will be playing games back and forth, and then we'll be calling ... The parents will chime in, and then we'll be playing it together, and we sound like idiots." 
Noting the back-and-forth nature of filming, she added, "Then we'll [have to go back] on set, and we have to break what we had done in the tent, which is practically crawling around on the floor trying to guess the animals that we're trying to think of and be dorks, and then go back on set. It's kind of very funny, and it's beautiful. It's wonderful." Sounds like there's a reason actors can get into character so effortlessly.
Taking lessons from the legendary cast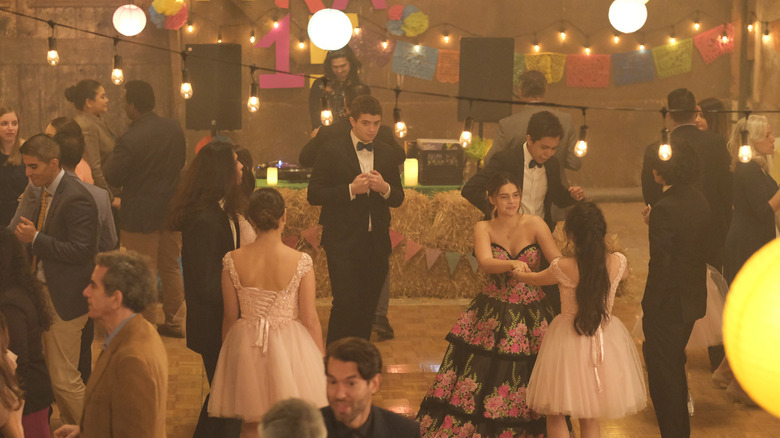 The CW
Inde Navarrette is one of the youngest cast members on set, and the actress revealed some of the wisdom her cast mates have given her along the way. "Emmanuelle, in particular, shows through action. I've seen the beauty of the human that she is and how vulnerable but strong that she is, very similar to her character." 
You can't have a TV mom without getting some real-life bonding. "[She] and I have been able to have wonderful conversations ... She has shown me with little words but with [an] immense amount of passion," Navarrette shared, adding, "She's older than me, so she's able to look down and guide me in different ways. It can be across the board that we have conversations about love, growing up, womanhood, politics ... Everything's open, and she's just as willing to teach, and I'm willing to learn."
It's not just Chriqui offering Navarrette acting wisdom, either. "Whenever it comes to someone like Dylan Walsh, where him and I can shoot the s***, for lack of better words, and he is able to teach me the fact that somebody can have a work list such as his and be a human," Navarrette explained. "Someone who plays characters that are very intense and gritty such as Tyler [Hoechlin] can be such a humble human being that's ready to go hiking and boating at any time of the day. I think it's all across the board. Wolé [Parks] is an amazing, talented actor. To see this relationship, it's like, 'Damn. Wow. Okay.'"
All in all, Navarrette has a stellar cast to work with and learn from. As she noted, "Sometimes, there doesn't have to be this big, long conversation to learn something from someone if you sit back, relax, and enjoy the flight and observe."
"Superman & Lois" airs Tuesdays on The CW, with episodes streaming on the website the following day.