Yellowstone's Jefferson White Responds To The Backlash Over Season 4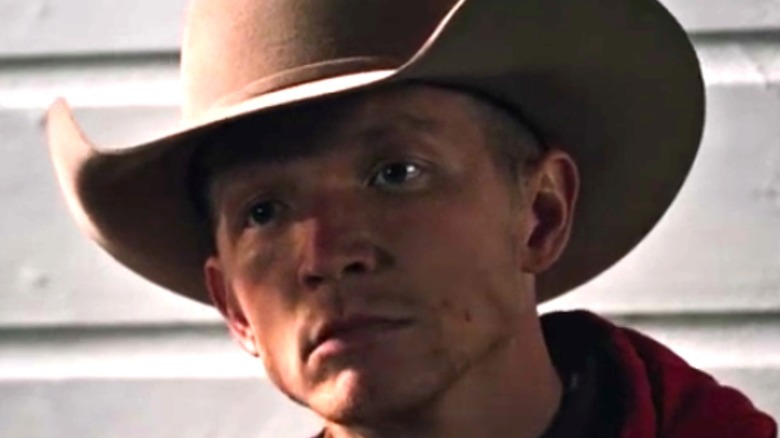 Paramount Network
Season 4 of Taylor Sheridan's wildly popular spin on the contemporary Western, "Yellowstone," is not without its critics. In addition to many fans wondering what happened to some of the overarching narratives at play in Seasons 1 through 3, many (like The Ringer) had trouble getting past Season 4's exaggerated and melodramatic character developments, particularly those that felt wholly detached from the series' previous focal points. In a mid-season feature, Forbes argued that the show had "badly lost its way" and was now "aimless and unfocused in regard to both its overall story and the vast majority of its characters."
Despite the various criticisms, the "Yellowstone" Season 4 finale managed to break viewership records. With spin-offs "1883," "6666," and the recently announced "1932" expanding to the franchise and possibly growing its built-in fan base, it doesn't appear as though Season 5 has much to worry about where ratings are concerned.
Nevertheless, it's tempting for an actor to want to defend or explain the complaints against a given project, and just as Kelly Reilly did for her controversial character on social media, Jefferson White, who plays Jimmy on the Paramount Network show, has responded to the audience ire induced by his character's ex-girlfriend, Mia (Eden Brolin). 
White sees Mia's ultimatum to Jimmy differently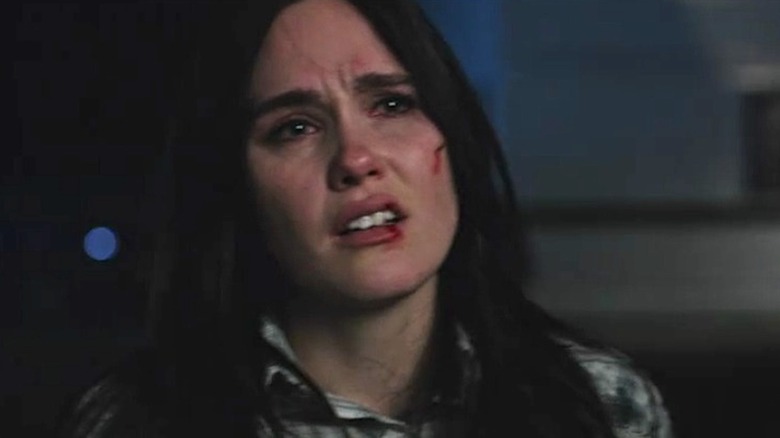 Paramount Network
In Season 4, Mia issues Jimmy an ultimatum: He could slink away to the Four 6's ranch, as his employer commanded, or, he could stay in Montana, leave Yellowstone Dutton Ranch, and begin a life with her. As fans will recall, this is the same character who convinced the reluctant cowboy to get back into rodeo after he'd injured himself, then urged him to get back on a horse, causing further injuries. Out of loyalty to John Dutton (Kevin Costner), the man who'd paid for his hospital bills and given him a second chance, Jimmy chose the former. 
Fans empathized with Jimmy's decision, but were less inclined to sympathize with Mia's plight. As u/princessedaisy wrote on the r/YellowstonePN subreddit, "I just can't stand Jimmy's girlfriend. She encourages Jimmy to make terrible decisions, like getting on a bucking horse after he's just barely recovered from breaking his back and getting his hip replaced." To be fair, a pretty accurate read of the situation, even if it is blunt.
According to White, however, Mia's actions represent the kind of choice many of us will have to face, sometimes several times in our lifetime. Speaking to CinemaBlend, the actor said the backlash is a testament to both Eden Brolin's acting and Taylor Sheridan's writing. "You know," he told the outlet, "Mia says to Jimmy, 'Don't be another one of that rich man's cattle,' and I think that represents a decision that we're all faced with all the time: choosing between what we want to do — our own desires, our dreams, our hopes for ourselves  — and the necessity of employment. The necessity of paying the bills and keeping a roof over our heads." 
Not unlike his character, White manages to ground the melodrama of "Yellowstone" in something practical and relatable, all while defending a character who fans saw as anything but.