Gaby Hoffmann Reveals Her Admiration For Her Groundbreaking Real-Life Counterpart In Winning Time - Exclusive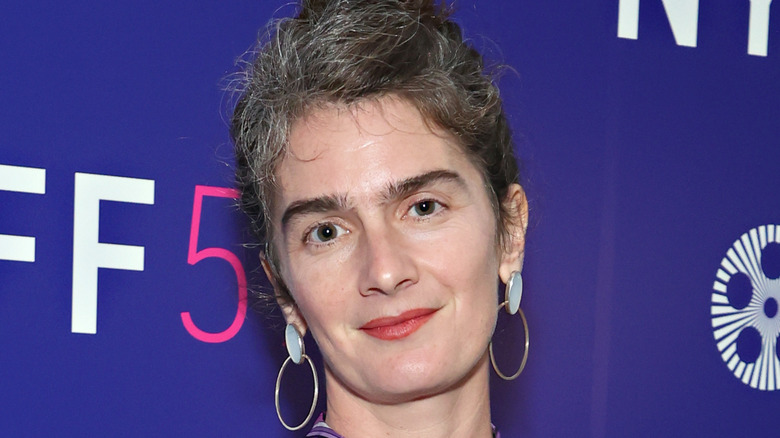 Cindy Ord/Getty Images
While the new series "Winning Time: The Rise of the Lakers Dynasty" is ultimately about the triumphs of the "Showtime Lakers" in the 1980s, not lost in the story are several behind-the-scenes players in the franchise who were key to the team's turnaround. Chief among them, of course, is Dr. Jerry Buss (John C. Reilly), who purchased the struggling team in 1979 and turned the Lakers' home games into a showbiz venture. Also pivotal to the operation was L.A. Forum general manager Claire Rothman (Gaby Hoffmann), who worked in conjunction with Buss' enterprising daughter, Jeanie (Hadley Robinson), to transform the game venue into an entertainment destination.
New on HBO and HBO Max, the series "Winning Time" examines several major events in the Lakers organization after Jerry Buss took over, starting with the selection of Earvin "Magic" Johnson (Quincy Isaiah) as the first overall pick in the 1979 NBA draft. Despite the promise of the NCAA superstar and the dominant presence of Lakers all-star center Kareem Abdul-Jabbar (Solomon Hughes), Buss and Rothman still needed to find a way to get fans into the stands.
"I believe that Jerry Buss is credited with not just who the Lakers became and are today, but the entire NBA rising up out of a flailing state. Then, [Claire Rothman] was given more and more space and power to help elevate it to what it became," Hoffman told Looper in an exclusive interview. "Also, so much of what happens in the first season really is coming up through Claire, but the source is Jeanie Buss, and Claire really should be credited with recognizing that Jeanie had so much to offer and having the strength of ego to not just recognize it, but then do something with it. It's a complicated collaborative effort."
Rothman's life was transformed with Buss' purchase of the Lakers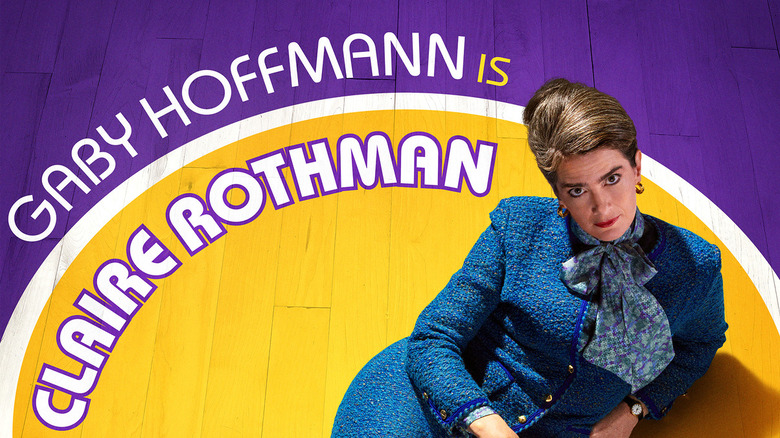 HBO Max
Given that the events in the "Winning Time" series begin more than 40 years ago, it's unfortunately not surprising that the women in the Lakers organization — or in any occupation, for that matter — were not treated with the respect they deserved in those times. As such, the series depicts Rothman being subject to the roguish behavior of Jack Kent Cooke (Michael O'Keefe) before he sold the Lakers to Buss. Even Buss' lothario-like demeanor — though never directed at Rothman — seems ancient by today's standards.
Ultimately, Gaby Hoffmann said the depiction of the times made her appreciate Rothman's stellar, real-life achievements even more. "I frankly don't know how she had the stamina," Hoffmann told Looper. "I imagine that there was so much frustration, so much wasted energy in holding it in, yet she kept going and not only did she keep going, but she still was able to find some enjoyment, pleasure, [and] satisfaction in it. A lot more comes [after] Jerry Buss buys the team and there's this whole new frontier, but I found myself describing her as a 'coiled spring' when we first meet her."
Hoffmann further described Rothman as "a woman with so much to offer," and Buss gave her the opportunity to realize her full potential. "She's so damn good at what she does, and she has so much in her and she has been kept at bay. She's been on a short leash, and she is ready to spring," Hoffmann explained. "I'm not sure she quite realizes [that] when Jerry Buss walks in the door. In that first episode, she has a sense that Jerry Buss is better than this bozo [Cooke], but she doesn't know the full extent of it yet ... That can be really exciting."
Also starring Sally Field, Adrien Brody, Jason Clarke, and Michael Chiklis, the series "Winning Time: The Rise of the Lakers Dynasty" is now on HBO and HBO Max with new episodes every Sunday through May 8.