Why Charlie From Amazon's Reacher Looks So Familiar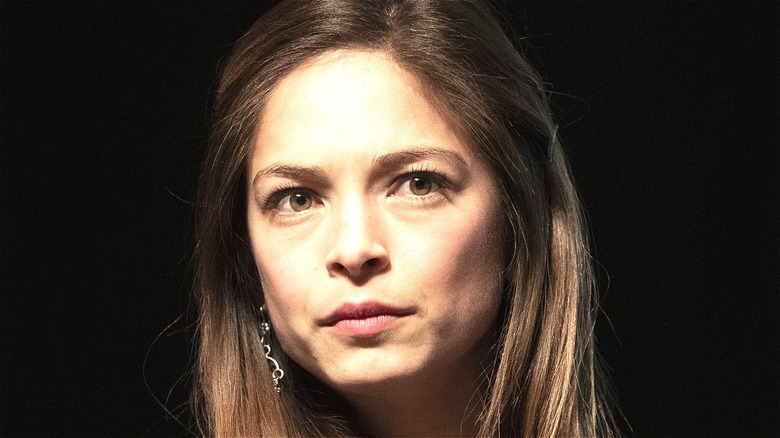 Erika Goldring/Getty
Prolific writer Lee Child has had quite a career with his eponymous character Jack Reacher. With over twenty books in the series, readers have come to love the ex-military police officer and invest in his adventures. Amazon's new series "Reacher" starring Alan Ritchson has been complimented for being more faithful to the source material, unlike Tom Cruise's depiction in the feature film adaptations (via CNN). The first season is based on Child's first Reacher book "Killing Floor," following Reacher's exploits of drifting from town to town. After leaving military service, Reacher finds his way to Musgrave, Georgia and becomes wrapped up in a conspiracy. Reacher realizes that Musgrave is not the idyllic town it appears to be when he is accused of murder.
Reacher teams up with Roscoe Conklin (Willa Fitzgerald) to get to the bottom of it and solve the murder of his brother. Ritchson has had previous notable credits including being a Teenage Mutant Ninja Turtle and playing a Career in "The Hunger Games: Catching Fire." But he is not the only familiar face. Wife of embezzling accountant Paul Hubble (Marc Bendavid), Charlene "Charlie" Hubble has significant role to play. Portrayed by Kristin Kreuk, the actor has previously played some iconic roles.
One of her first credits was in sex comedy Eurotrip
Attempting to ride the coattails of iconic sex comedies like "American Pie," 2004's "Eurotrip" may not have stood the test of time. With a dismal critics' review of 47% on Rotten Tomatoes, doesn't have a lot going for it. But it has one of the more memorable musical sequences of the era. In the beginning of the film, main character Scott (Scott Mechlowicz) is dumped brutally by his girlfriend Fiona (Kreuk). On graduation night, she reveals that she has been cheating on Scott through a biographical song in front of their entire class. Set to the backdrop of a Matt Damon cameo — the guy she wasn't cheating with — "Scotty Doesn't Know" has become one of the most memorable moments of the film, even saving one woman from a coma in a real-life story (via Indie Wire).
Kreuk plays a thankless role, being the catalyst for Scott to go on his European vacation. But it was just the start of a prolific career in television for the actor. She would go on to star in many cult favorite series.
Her breakout role was in DC prequel Smallville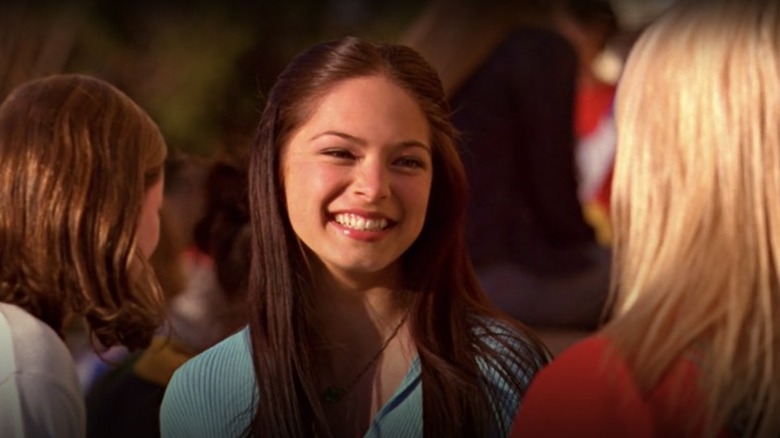 WB/Hulu
Running for 10 seasons, "Smallville" depicted Superman's origins long before Zack Snyder's "Man of Steel." Starring Tom Welling, "Smallville" followed Clark Kent from discovering his powers in high school all the way to his employment at The Daily Planet. The series depicts Clark and Lex Luthor's (Michael Rosenbaum) beginning friendship and how it deteriorates to becoming the adversarial relationship it is in the comics.
The other integral relationship to the series was between Clark and Lana Lang (Kreuk). Lana is Clark's first romantic interest who he comes to love after growing up together in Smallville. After her parents are killed in the meteor shower that brought Clark's ship to Smallville, she becomes determined to find out the truth of extraterrestrials. Clark is forced to keep these secrets from her, causing obstacles in their relationship. "Smallville" takes many liberties with the source material, but is an entertaining ride with many wild storylines. The series was also precursor to many comic book adaptations that are so prevalent today and was only a jumping off point for Kreuk's career.
She was a brief romantic detour in Chuck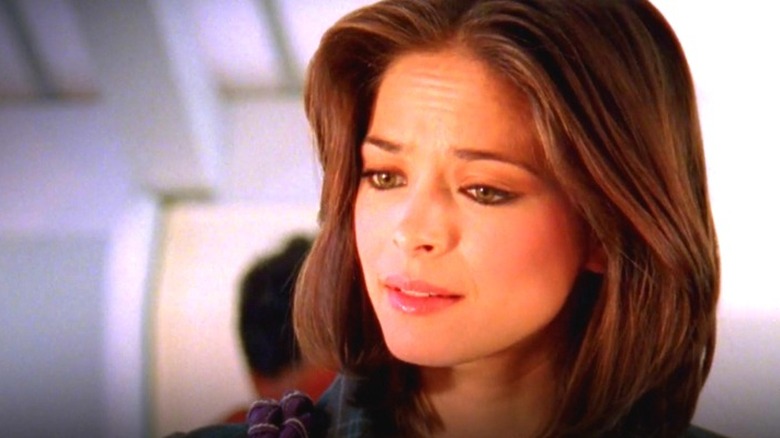 NBC/HBO Max
Josh Schwartz's spy comedy "Chuck" was largely defined by the on-again-off-again relationship between Chuck (Zachary Levi) and Sarah (Yvonne Stahovski). CIA agent Sarah is first put into contact with Chuck after he downloads the Intersect into his head — a computer program with all of the CIA's secrets. The unlikely duo are the heart of the show but are not always together. In one of the brief interims of their relationship, Chuck came into contact with a new love interest.
Chuck meets Hannah (Kreuk) while on a solo spy mission on a plane. The two have immediate chemistry, but as with many of Chuck's relationships, fail because of lack of honesty. Chuck can't tell her that he is a spy, though the biggest issue is that he is still in love with Sarah. Kreuk lasted 4 episodes on the series, and was only a distraction until Chuck could be with Sarah again. Though the role was minimal, it wasn't long before Kreuk was the lead in a series once again.
She followed the trend of modern fairytale adaptations
Crime procedurals mixed with updated fairy tales were quite the trend for a short period of time. Fantasy shows such as "Grimm" took well known stories and put them in a modern setting as the main character attempted to solve fantastical crimes. The same went for the CW's "Beauty and the Beast." From 2012-2016, Kreuk starred as a detective searching for the truth about her mother's murder. And like most fairy tales, the show was nothing without the romance.
Opposite Kreuk's Detective Catherine Chandler was titular beast Vincent Keller (Jay Ryan). Turned into a super soldier of a sort, Vincent had the ability to turn beastly when enraged. Together the two fell in love while trying to discover the truth of the conspiracy. Many fans found "Beauty and the Beast" to be underrated and rooted for the couple to succeed at the end of every episode.