How Lee Child Really Feels About Alan Ritchson's Jack Reacher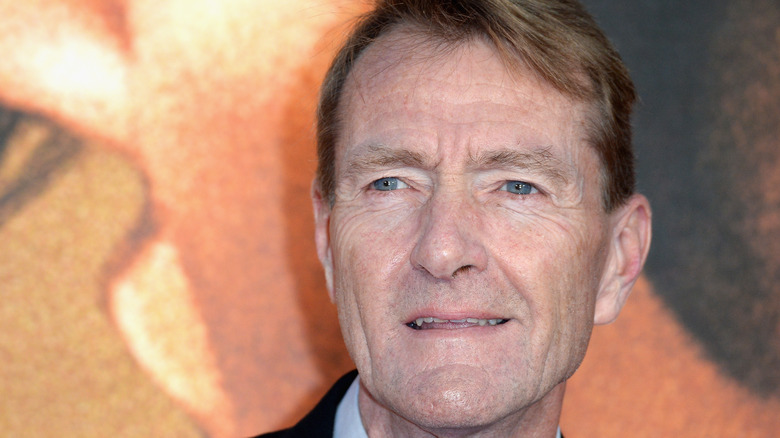 Anthony Harvey/Getty Images
Jack Reacher's first jump from the pages to the screen wasn't what fans expected. While readers were hoping for the 6'5" 250-pound brute of a man who often said nothing in the books, what they got for the two films was Tom Cruise. Lee Child, the author of the 26 novels and counting about the character, brought him to the screen for two films in 2012 and 2016, receiving plenty of backlash from his fans. One tweet by @eric_sink summed up the backlash perfectly: "Not only is Tom Cruise 10 inches too short to play Jack Reacher, [but] he [also] says more words in the trailer than Reacher says in 3 books."
Lee Child, the author of the 26 novels and counting about the character, has since realized the blunder. He announced the move to a TV series through Australia's ABC News in 2018, claiming that feedback from readers led to dropping Tom Cruise from the role and rebooting the franchise. "We're going to take it to binge-watching-type television with a completely different actor," Child said.
Three years later, the show has finally hit Amazon with a new actor, Alan Ritchson of "Teenage Mutant Ninja Turtles" and "The Hunger Games." Ritchson is the right height, roughly the right weight, and seemingly much more fitting for the role. But what does the creator of Jack Reacher himself think of the casting?
'He is perfect'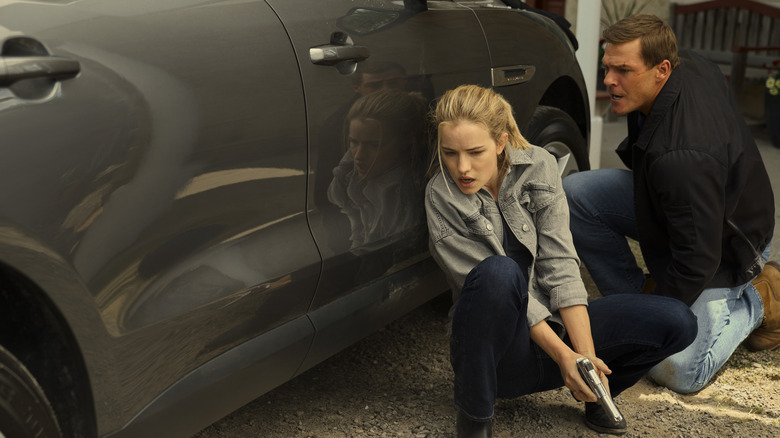 Shane Mahood/Amazon Studios
After fans responded negatively to Tom Cruise, Lee Child decided to focus on getting the casting of his character right. He did the screen testing over the pandemic through virtual auditions and landed on Alan Ritchson to portray Jack Reacher. Of course, the physical aspect of Reacher is only a surface-level trait, but what about the rest? How does Ritchson live up to the larger-than-life wanderer? Child sat down with Bonnie Laufer Krebs of Smart Entertainment Group to give his thoughts on Ritchson.
"Well, he is perfect, isn't he? I think everybody who's seen any of it so far thinks, 'Yeah, this is the guy.' And he certainly is." Child then continued to say there was more to him than the physical, giving credit to the writing team. "Of course, that's a product of the writing to a larger extent. Not mine, necessarily, but the screenwriting by Nick Santora. That lays out the tone that we had to hit."
Alan Ritchson also sat down with Laufer and echoed Child's sentiments (via YouTube). He proved his commitment to the part by reading the novel on which the first season is based and then burning through all 24 books in the series at that point. With Ritchson's commitment and Amazon on board, Lee Child seems to have found his real-life Jack Reacher.