Tim McGraw And Faith Hill React To This Major 1883 Moment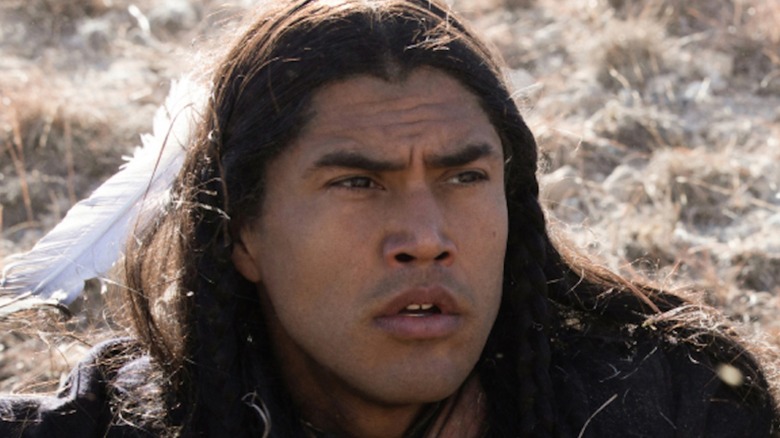 Paramount+
As the "Yellowstone" universe continues to expand, the Western drama's first spin-off has wrapped its inaugural season. "1883" is a prequel to the record-breaking series and chronicles the Dutton family's ancestors' grueling journey from Texas to Montana. Shea Brennan (Sam Elliot), James Dutton (Tim McGraw), and his wife, Margaret (Faith Hill), lead the group on this expedition toward a new life.
Before the season came to an end, it was announced that more episodes would follow — and fans are already eager to see what comes after the shocking finale. Episode 10, "This Is Not Your Heaven," sees eldest daughter Elsa Dutton (Isabel May) recovering from the arrow wound she sustained in the previous episode. Many "1883" fans speculated that Elsa would survive the infection that began to set in, given that she is a main character and narrates the series.
However, the finale proved this theory wrong. In spite of Elsa's condition improving as the group pushed forward on their long journey, things suddenly took a turn for the worse. The young woman must grapple with her doomed fate and say emotional goodbyes to her family. By the end of the episode, Elsa succumbs to the infection. She lies in James' arms and admits that she is no longer afraid moments before passing away.
The final father-daughter scene was hard to watch, and Tim McGraw and Faith Hill admit that the entire episode was difficult for them to shoot. Here's what they had to say about the pivotal scene.
Faith Hill is 'still reeling' from Elsa Dutton's death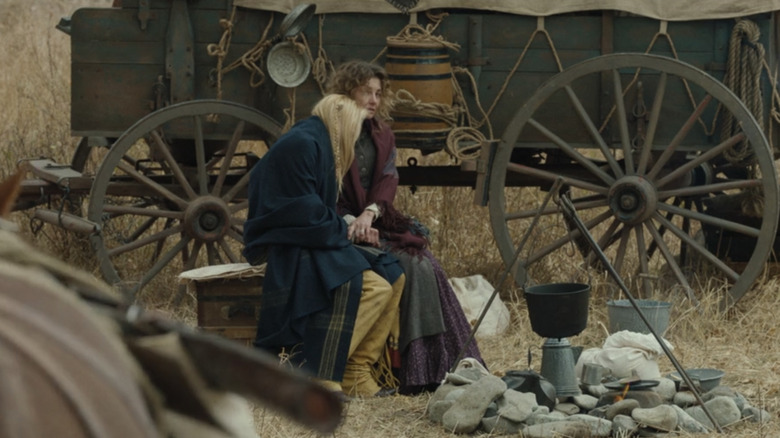 Paramount+
In an interview with Variety, real-life couple Tim McGraw and Faith Hill opened up about the tragic death of their on-screen daughter and the heartbreaking farewells they had to say to her. Hill called it "one of the most incredible stories (she) had ever read," but admitted that, as a mother of three daughters, it was "painful" to watch the storyline unfold.
"As a mom, I can't even allow myself to go there. I cannot. It's really hard, even now, to talk about, because once the tears start coming, I can't stop them," she said. "I would tell the directors, if we start going, it's going to be hard for me to stop."
While James Dutton gets to be with Elsa during her final moments, Margaret must stay behind with their other children. She watches helplessly as her daughter is brought away to choose her final resting place, a scene that shook Hill.
"Imagine knowing that your child is going to die and you cannot be by their side? I can't even imagine it ever. I have not recovered," said Hill, adding that she's "angry" (via Variety).
Hill went on to say that she also cannot imagine how this loss will affect James and Margaret's marriage, admitting that she's "still reeling" from the scene. The actress was open about how "1883" takes an emotional toll on her, noting the death of her character's sister earlier in the season and saying that it still makes her cry. Perhaps the next season will explore her ongoing grieving.
Tim McGraw on the 'devastating' final scene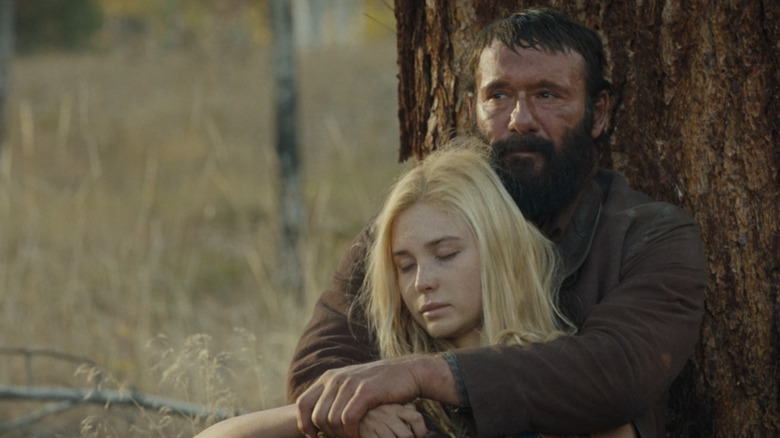 Paramount+
Tim McGraw told Variety that when he read the last scripts for Season 1 of "1883" with his wife, they couldn't stop crying. "I mean, ugly, boohoo crying," he said. "I was a blubbering idiot. It was just so well-written, so devastating and heartbreaking, but at the same time, so on point and poignant for what 'Yellowstone' turned out to be."
"It just gives you all the reasons in the world why they fight so hard for that land and why their family fights so hard to keep what they have," he added. "It just made perfect sense."
No matter how much logical sense it made, though, he was struck by Elsa's death. He explained that he had to make an effort to "not be emotional too early," but struggled because Isabel May looks like she could be one of their daughters.
"It's hard as a parent, playing that role — you don't want to go to any dark places in your mind about your kid," he said. "So you have to keep trying to block that out and still be in the moment with the character that you're playing and the characters you're playing opposite of, but the lines do get blurry" (via Variety).
However, he agreed that it was an important part of the story — even if fans aren't happy. "It's going to be a good thing that they hate that ending, because it has to be that way and they know it," he said. "It's gonna be devastating. Why would you watch stuff if it doesn't purge your emotions?"