The Yellowstone Season 4 Premiere Is Smashing Records Without Any Help From Streaming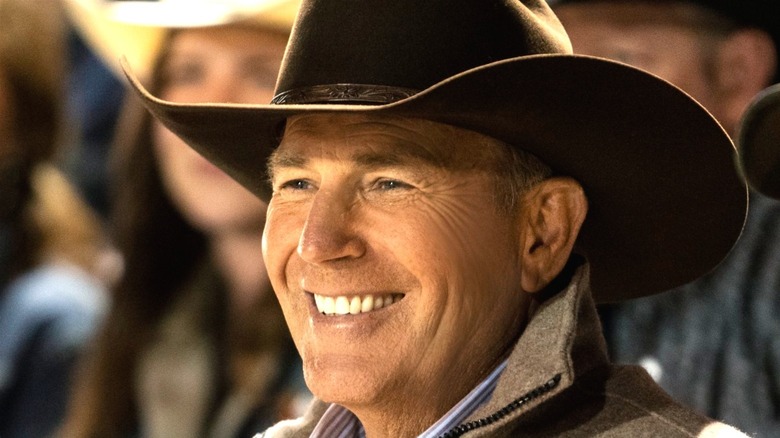 Paramount Network
From its first season, the hit series "Yellowstone" has beaten its own path through the television wilderness.
Except for its high body count, Paramount Network's neo-Western doesn't look like much else on television. By mixing big money power politics with graphic violence and setting it all against the rugged mountains and valleys of the American West, creator Taylor Sheridan has given "Yellowstone" a flavor all its own. There's a little bit "Succession," a little bit "Sons of Anarchy," a little bit of Kevin Costner wearing a hat and riding a horse, as God intended. What else do you need?
It's proven a potent concoction, and now it's steered the series to the top of the television world with its Season 4 premiere. Old fans couldn't wait to see how the show handled its big Season 3 cliffhanger, which saw a coordinated assassination attempt on three members of the central Dutton family. New fans had plenty of time to come onboard in the year-plus since that last episode aired. Together, they've powered the series to record numbers. 
Perhaps most impressively, "Yellowstone" has accomplished this feat the old-fashioned way — with no boost from any streaming views.
Yellowstone is the biggest cable premiere in four years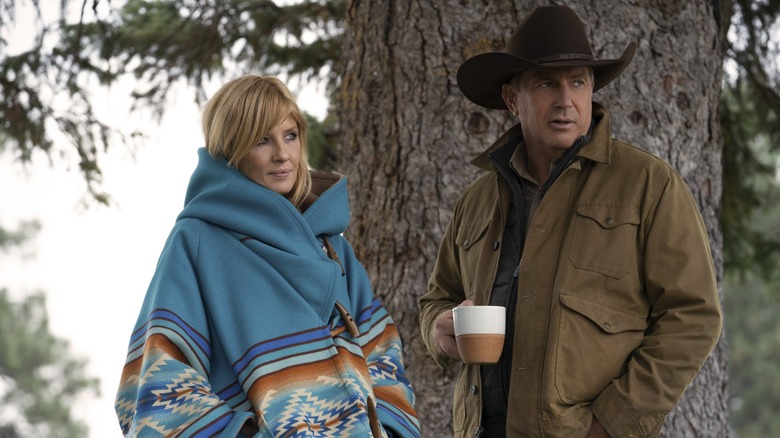 Paramount Network
Approximately 14.7 million viewers watched the first episode of the new season within three days of its airing Sunday, November 7, per Variety. That makes it the biggest season premiere episode on cable television since the Season 8 premiere of "The Walking Dead" in 2017. It's also shown impressive growth. The Season 4 premiere earned more than five million additional viewers compared to the Season 3 premiere in 2020. For now, with only two episodes having aired, the show is the most-watched series on television this season, broadcast or cable, according to Variety.
This is despite the fact that the show isn't available on streaming platforms yet. (The fourth season will eventually stream on Peacock, not Paramount+, but isn't currently available on the service.) That doesn't mean, however, that Paramount Network was the only place to watch it. The premiere was simulcast on some of that channel's MTV Entertainment Group networks such as Pop, TV Land, and CMT, which did help boost the numbers.
Depending on how you feel about stereotypes concerning certain age groups and technology, there may be an explanation for its success with people who haven't yet cut the cord. After all, the A.V. Club this week called "Yellowstone," "the show that your parents can't stop recommending to you." That seems borne out by the numbers to a certain extent. Of the 14.7 million viewers, just 4.2 million came from the coveted 18-49 demographic, Variety reports. (That's still a 64% increase from Season 3.) 
Maybe more of those people will check it out when it lands on streaming.