Carole Baskin's Reaction To Joe Vs. Carole Isn't What You'd Expect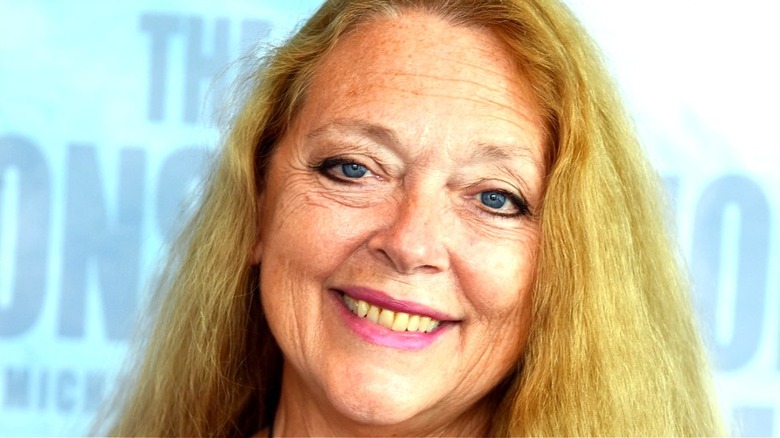 Araya Doheny/Getty
Just when you thought the phrase "Hey all you cool cats and kittens" had begun to recede from the zeitgeist, Peacock's "Joe vs. Carole" is ready to burst onto the scene in all its undeniably redundant yet oddly irresistible glory. The John Cameron Mitchell and Kate McKinnon-fronted limited series is a comedic dramatization of "Tiger King," Netflix's most deranged documentary success. The show will focus on the decades-long feud between Joe Exotic and Carole Baskin, and it is slated to hit the NBC streaming service on Thursday, March 3.
For anyone not in the loop, the feud goes something like this: Baskin, the owner of Big Cat Rescue (a conservatory or zoo, depending on your take), launched a campaign against Exotic's abuse and exploitation of big cats at his Tiger King Park in Wynnewood, Oklahoma, now known as the Greater Wynnewood Exotic Animal Park (via Men's Health). Exotic launched his own attack with a litany of threats and abusive videos targeting Baskin, many of them accusing the animal rights activist of being involved in the unsolved disappearance of her first husband, Don Lewis. When that failed to stop Baskin from speaking out against Exotic, the performer and park owner allegedly hired two men to kill his nemesis. He was indicted for murder-for-hire in 2018 and imprisoned for the act, along with several other crimes, including animal abuse and fraud, in January 2020 (via NPR). 
On paper, the narrative already reads like a dark comedy, so it's unsurprising that "Joe vs. Carole" would manifest as the story's next installment. Now, one of the film's titular subjects — Carole Baskin herself — has shared her thoughts on the upcoming Peacock project.
Baskin is looking forward to Joe vs. Carole, but feels it misses the point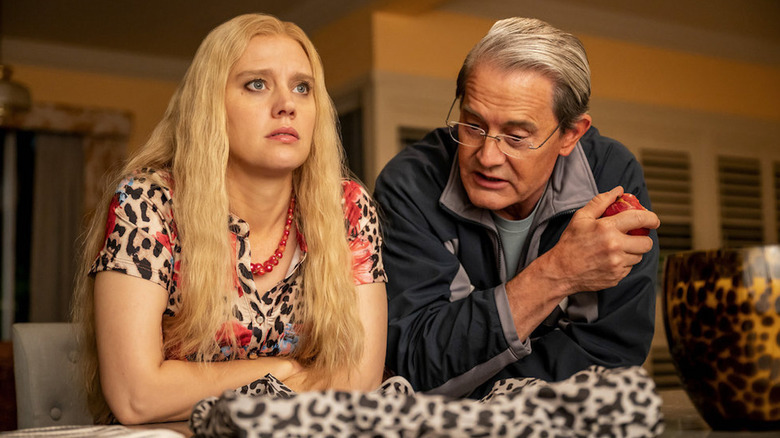 Mark Taylor/Peacock
In an interview with Metro shared by ET Canada, Carole Baskin appeared to take her role as a partial punchline in stride. She told the outlet, "My husband and I look forward to seeing Kate McKinnon and Kyle McLaughlin's portrayal of us," she said, adding, "Both are talented actors and I expect 'Joe vs. Carole' will be a lot more entertaining than the situation was in real life." 
Despite her acceptance of the parodic approach, Baskin didn't miss an opportunity to simultaneously give her critique of the phenomenon while putting in a good word for her own series on Discovery+. "As with ... all of the other spinoffs," she said, "none of these programs created for entertainment value really get at the main issues of big cat and cub abuse and the imminent extinction of big cats due to cub petting like we do in Discovery+['s] 'Carole Baskin's Cage Fight.'"
Baskin went on to say she feels the public's morbid fascination with "the plight" of her ex-husband will distract viewers from the environmental issue at hand, and that by 2027, "we will have reached the point of no return for the planet by failing to safeguard the world's most iconic species."