Carole Baskin Dishes On Dealing With Death Threats After Tiger King - Exclusive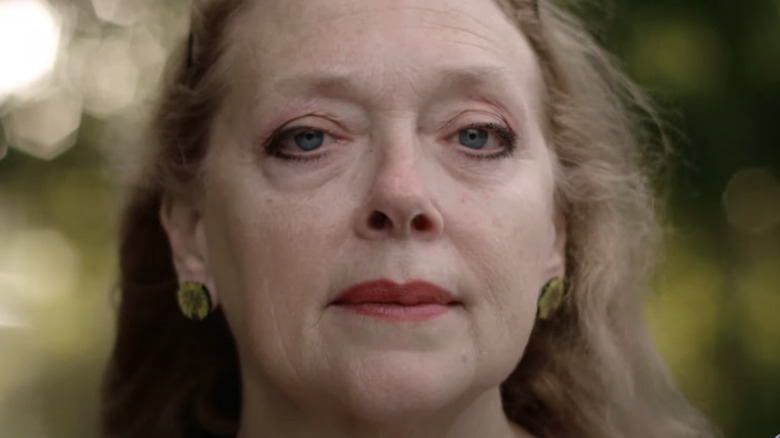 Discovery+
With the release of Netflix's "Tiger King," Carole Baskin became a household name. However, the attention directed at Baskin, the CEO of Big Cat Rescue, hasn't always been positive, and the animal activist has found herself on the receiving end of some serious vitriol. Now that "Tiger King Season 2" is on the way, the internet is sure to be abuzz with talk of Baskin and Joe Exotic once again.
Since "Tiger King" came out, Baskin has continued her activism in trying to stop animal cruelty and halt the illegal breeding of big cats across America. In fact, the "Dancing With the Stars" alum has documented her latest work in the new Discovery+ series, "Carole Baskin's Cage Fight," which follows her as she looks for evidence of wrongdoing on the site of Joe Exotic's former zoo. Of her new series, Baskin told Looper, "I don't know how people will perceive me after seeing 'Carole Baskin's Cage Fight,' but it really doesn't matter because it's not about me. I'm doing this because I can't imagine a world with no tigers in the wild, no lions in the wild."
Looper sat down with Carole Baskin to find out how she has been dealing with death threats and negative press since "Tiger King."
Receiving death threats post-Tiger King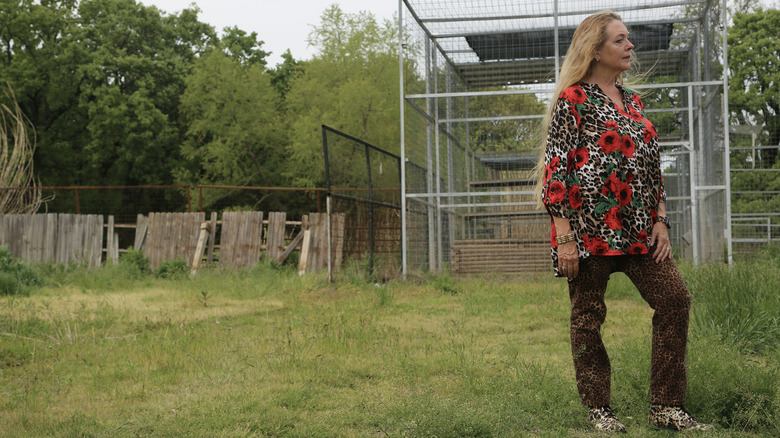 Discovery+
Sadly, since "Tiger King" hit Netflix, Carole Baskin has found herself on the receiving end of trolling, death threats, and inaccurate reportage. Understandably, being thrown into the spotlight in such a high profile way hasn't always been easy to deal with, and Baskin has been learning to take the rough with the smooth. "In person, everybody has been really sweet, but the people online, oh my gosh," Baskin told Looper. 
That's not all. At one point, Baskin's phone was ringing off the hook, and some callers were leaving downright terrifying messages. "I have three hours of people saying they want to kill me, they want to kill my family, they want to kill the cats," Baskin explained. "These were messages left on my phone that rang incessantly after 'Tiger King' and already, just with the trailer out there for 'Tiger King 2,' the hate has just taken a huge uptick." Hopefully, with the release of Baskin's new show, the "Tiger King" star can finally set the record straight.
"Carole Baskin's Cage Fight" streams exclusively on Discovery+.