Kyle MacLachlan Has Joined The Joe Exotic Series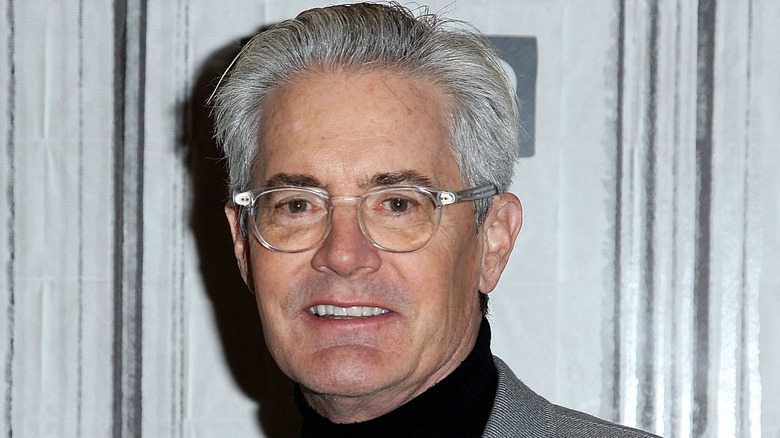 Shutterstock
More than a year after the Netflix documentary "Tiger King: Murder, Mayhem, and Madness" took over the Internet in March 2020 — becoming unexpectedly required TV viewing at the early heights of the COVID-19 pandemic — the inevitable scripted adaptations are picking up steam. NBC's streaming platform, Peacock, is currently working on a limited series tentatively titled "Joe Exotic," which will be based on the Wondery podcast "Joe Exotic: Tiger King." Peacock hasn't yet announced a premiere date, but we do know who will be playing some of the main roles.
The Peacock series will be told from the point of view of Carole Baskin, the real-life big cat sanctuary owner who ran afoul of Joe Exotic during the years depicted in the documentary, which led Joe to try to hire a hitman to bump her off. One of the major roles in the show is Carol's second husband, Howard Baskin. In case you're not up on your "Joe Exotic" lore, he's actually Carol's second spouse. Her first, Don Lewis, disappeared in 1997 — and was declared dead in 2002. The Hollywood Reporter describes Howard as "even keeled" and "supportive."
As reported by THR, Howard will be played by "Twin Peaks" and "Dune" star Kyle MacLachlan. Here's who he will be joining.
Kyle MacLachlan is joining an impressive cast for the Joe Exotic series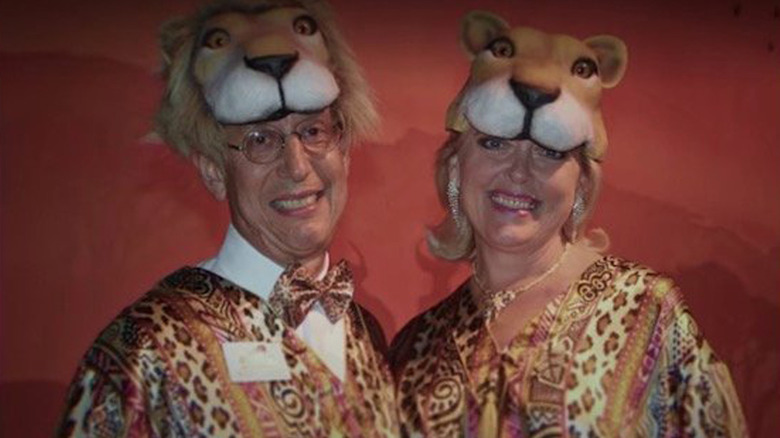 Netflix
The "Joe Exotic' series is reportedly going to be a drama, but the cast members have so much comedy experience, and the story itself is so over the top, that it's difficult to imagine it will be played with a totally straight face. "Saturday Night Live" veteran Kate McKinnon will be playing Carole Baskin, for instance, while Joe Exotic will be played by Broadway star John Cameron Mitchell.
Other cast members include Nat Wolff and Sam Keeley as Joe's romantic partners Travis Maldonado and John Finlay, as reported by The Wrap. William Fichtner will be playing Rick Kirkham, the cowboy-hat wearing reality TV producer who first tried to make a documentary about Joe Exotic, only for all his equipment and footage to be destroyed in a mysterious fire on Joe's property. Dean Winters will be playing Jeff Lowe, Joe's one-time Las Vegas business associate turned nemesis. Lex Mayson will be playing Saff, the Greater Wynnewood Exotic Animal Park employee whose arm was ripped off by a tiger but who kept working at the park. Bryan Van Holt will be playing park employee John Reinke, while Joel Marsh Garland will be playing the jet-ski riding businessman, James Garretson.
That's a big cast already, but there are still big roles left to be announced, like the infamous Bhagavan "Doc" Antle, Eric Cowie, and possible even the Scarface-like Mario Tabraue. It'll be a difficult for the Peacock series to capture the insanity of the original documentary, but based on the casting, things appear to be off to a good start.