Deadpool 2 Director Explains Why Josh Brolin Is The Perfect Cable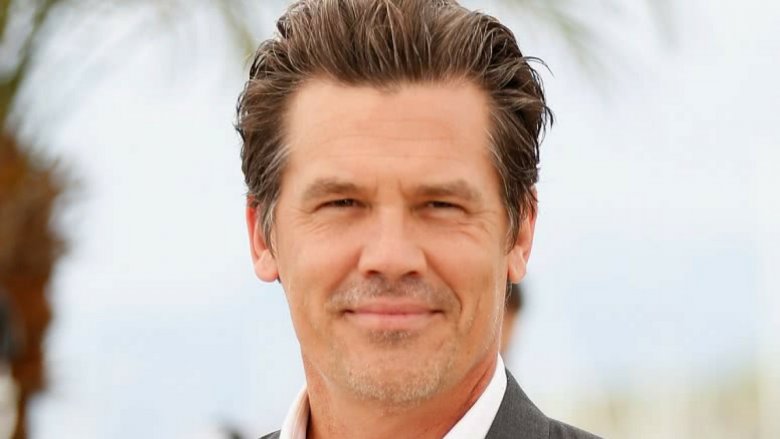 Getty Images
The world waited with bated breath for months to learn who would be playing Cable in Deadpool 2, and their questions were finally answered when none other than Josh Brolin was announced for the part, coming from behind after extensive reports about the likes of Brad Pitt, Michael Shannon, and David Harbour taking over the role. According to director David Leitch, Brolin was perfect for the part because of the humanity and energy that he brings to the role.
"I always wanted a great actor to come to the table for Cable and I wanted somebody who could embody the character," Leitch said in a recent interview with Collider. "[Brolin] finds a humanity to every character he plays, even when he's playing some things that might be seen as caricatures, he finds a humanity. So I was super excited that we landed him. I know there were a lot of names in the mix, and great people that could have landed this too, but I am 100 percent grateful we ended up with him. He is the embodiment of [Cable] and the energy between him and Ryan [Reynolds] is amazing. We're having so much fun making this movie."
Brolin is one of a few notable additions to the sequel, which will also add in Atlanta's Zazie Beetz as the mutant Domino. Brolin, who has yet to share a look of himself in costume but who has been bulking up for his time as the character, previously said that he thinks that the movie will surprise fans, and he, along with many of the other stars, has come out in saying that they think it will be funnier than the first.
Leitch takes over for Tim Miller on the sequel, who left the project over creative differences with Reynolds. The director, known for John Wick and the upcoming Atomic Blonde, says that he was hired not because of his thoughts on the character, but because of his filmmaking experience. "I think at that point, it wasn't necessarily a take, it was a sensibility because we were starting from sort of ground zero and reworking the script at that point, so they just wanted to start over," Leitch said.
"Once we had the material locked down, and how I was going to collaborate with Ryan and stay true to the DNA of the first movie that was so successful but then also add the spice that is who I am as a filmmaker and they... bought it, which is so strange," Leitch said. "I was so excited to be able to play in that sandbox. In the universe of Deadpool, there are no rules and that's what's really interesting."
T.J. Miller, Morena Baccarin, Brianna Hildebrand, Stefan Kapacic, Karan Soni, Leslie Uggams, Jack Kesy, Shioli Kutsuna, and Julian Dennison also star in Deadpool 2, which is based off a script from Rhett Reese and Paul Wernick. The movie is set for a June 1, 2018 release; while we wait, see why the finished product will blow everyone away.