Atomic Blonde Director Hopes To Make A Sequel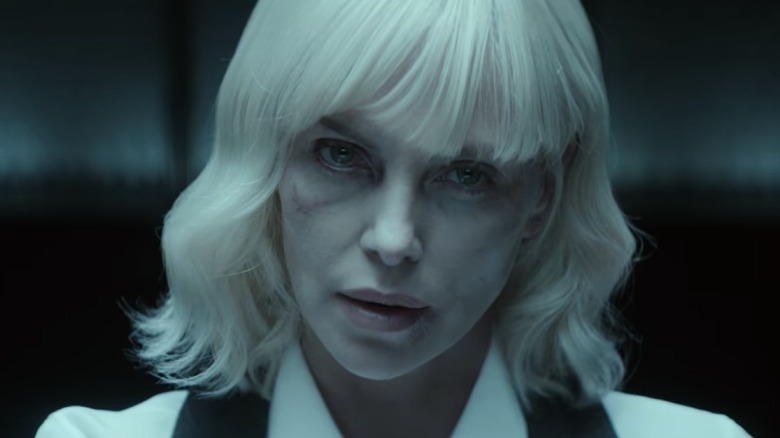 Charlize Theron is on her way to becoming an action star for the ages. Atomic Blonde director David Leitch revealed in a recent interview with Screen Rant that he is looking to bring back the actress for at least one sequel to the upcoming action flick, hopefully turning Theron into the next Jason Bourne or Ethan Hunt. (Or, if Chris Hemsworth has his way, the next James Bond.) 
"I hope so," Leitch said when asked about a potential sequel. "I think it will all come down to business at the end of the day. The will is there on our side. I think all of the creatives involve on Atomic Blonde want to do future films and it's really... hopefully, Wonder Woman is an indication of a female, sort of action film and maybe we can latch on to some of that success and people will see Lorraine kick ass and we can do that again."
Based on the graphic novel The Coldest City from Antony Johnston and Sam Hart, the film follows Theron as Lorraine Broughton, an MI6 spy trying to pick up a most-wanted dossier in Berlin during the Cold War. The dossier will help lead her to a culprit responsible for murdering her fellow MI6 operatives, including one whom she previously had a personal relationship with. Lorraine gets help along the way from James McAvoy's David Percival, a stylish fellow super spy; things will be further complicated, though, by Lorraine's developing relationship with a French operative (Sofia Boutella).
Theron underwent extensive physical training to get in shape for the role, working for four or five hours a day for three months to master her fighting skills and even cracking two teeth in the back of her mouth from clenching her teeth so much. "Let's be honest, I got my ass handed to me every day," Theron previously said of the training.
Leitch was with her every step of the way, and he was incredibly impressed with her skills. The director, who previously worked as a stunt coordinator on TRON: Legacy and Jupiter Ascending, said that Theron's commitment and her ballet background were two of the many things that made her well-suited for the action-heavy part. "It's refreshing to find an actor who can do these long, long takes, memorize the choreography, maintain the character, and deliver a performance," Leitch said. "She's extraordinary."
Atomic Blonde already has positive reviews from its premiere at SXSW, and, although it doesn't hit theaters until July 28, it seems as though it is already poised to be a hit. However, there are still roadblocks in the way of a potential sequel, including Leitch's position as the director of Deadpool 2, which is currently filming. Still, though, if there's a will, there's a way, and, with Leitch and Theron both down, we could be getting an Atomic Blonde sequel soon. For now, see some upcoming sequels you didn't know were being made.