Deadpool 2 May Be Funnier Than The Original, Says T.J. Miller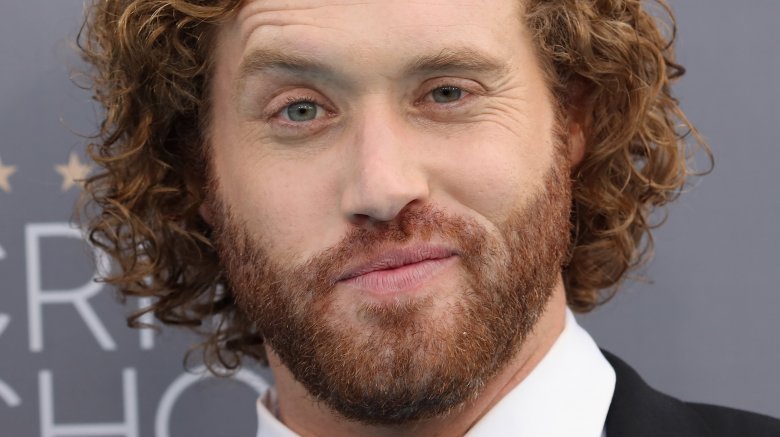 Getty Images
Will the Merc with a Mouth out-do himself in the humor department come Deadpool 2?
According to T.J. Miller, who plays Wade Wilson's (Ryan Reynolds) best friend Weasel in the first flick, it's pretty much a guarantee. 
Speaking in an interview with Screen Rant to promote his upcoming film, The Emoji Movie, Miller revealed that the Deadpool sequel is jam-packed with comedy that's smarter and more refined the second time around. 
"I was crying so hard laughing that I dropped an iPad in a public restaurant when I was reading the script. As Ryan [Reynolds] and I were talking about, it's this great thing where we know the tone, we know the stakes, everybody's played these characters before," Miller said. "Most importantly... we know how to hit [the tone] pitch perfect. So I think it might actually be funnier than the first one. I'm really, really excited."
Additionally, Miller stated that the upcoming superhero flick will highlight his character far more than the first Deadpool did. "This installment is going to be more Weasel-icious than ever before," the actor stated, echoing comments he made back in May that told of Weasel's prominence in Deadpool 2. 
Not only will the film be hilarious, it'll also be quite special to the cast. Miller previously said of the project, "I know it means so much to Ryan [Reynolds] that it's good; and for the writers, and for all of us actually. The first one did so well, people loved it so much. I think they really put the time in on the script. I'm just so excited." 
Best known for his role as Erlich Bachman on the hit HBO series Silicon Valley, Miller joins Josh Brolin (No Country for Old Men) as Cable and Zazie Beetz (Atlanta) as Domino for the follow-up movie.
Deadpool 2 is due out in theaters on June 1, 2018, giving you more than enough time to discover why the film will blow us all away next year.