Warner Bros. Announces Eight New DCEU Movies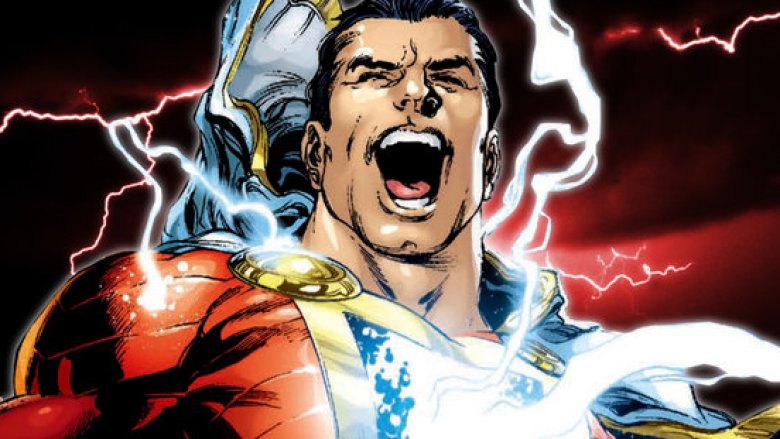 DC Comics
Spirits were high and announcements were aplenty at Warner Bros.' panel during San Diego Comic-Con on Saturday, where a whopping eight upcoming films were officially announced for the DC Extended Universe.
Over the course of the next few years, DC fans will get to feast their eyes upon Batgirl, Flashpoint, Green Lantern Corps, Justice League Dark, The Batman, Shazam!, Suicide Squad 2, and Wonder Woman 2.
While the majority of these films on DC's newest slate had previously been reported to be in development, none of them received an official announcement until Warner Bros.' SDCC presentation. 
We first caught wind of Joss Whedon's Batgirl a few months back, and the animated Justice League Dark experienced a production shake-up when original director Doug Liman left the project. And perhaps the most talked-about film of the fresh DCEU lineup is Wonder Woman 2, which, following the success of the first film, has had around it a constant buzz. The pic is said to bring the action to America, be set in the 1980s, and possibly bring back Chris Pine as Steve Trevor (even if his presence is just in flashback moments). 
The biggest news from the hefty announcement is Flashpoint. DC will use the famous 2011 comic book series of the same name as the basis for The Flash movie starring Ezra Miller as the scarlet speedster.  
As for the remaining movies on the block, Batgirl will reportedly kick off production next year, Suicide Squad 2 is expected to begin filming mid-way through the way, and Justice League Dark is still part of the DCEU fold despite its scheduling complication and director departure.
With so many new movies on the way, DC fans have plenty to look forward to. Until the new round of superhero flicks roll out, take a look at the DC Comics films that studios will never be allowed to make.