Wonder Woman Soars To Highest Domestic Gross Of Any DCEU Film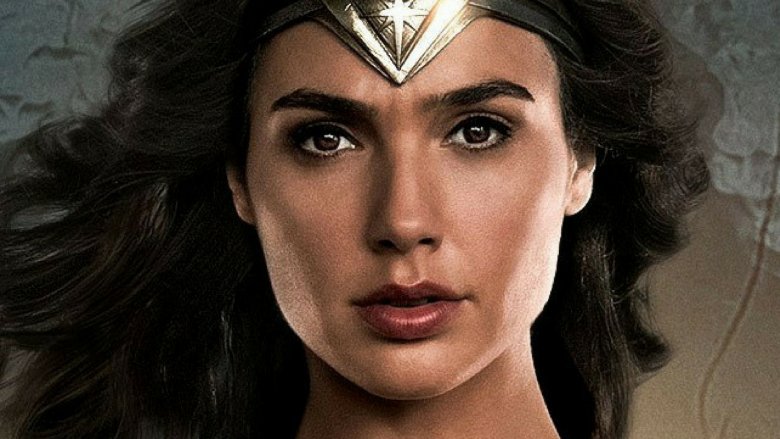 Is there anything Wonder Woman can't do? According to new stats from Box Office Mojo, the film has officially surpassed Man of Steel, Batman v. Superman: Dawn of Justice, and Suicide Squad at the domestic box office, becoming the highest grossing DCEU film to date, despite having the smallest opening.
Way back before she took over the box office, Wonder Woman was tracking for a debut similar to the Captain America or Thor franchises, with the film estimated to bring in $65 million in its first weekend. However, the movie blew those expectations out of the water, with stellar reviews and great word of mouth catapulting it to a $103 million opening weekend.
While this was an incredibly impressive stat for the hero, it still put the film below the DCEU's past outings, with Man of Steel debuting to $116 million, Batman v Superman debuting to $166 million, and Suicide Squad debuting to $133 million. However, Wonder Woman began to show its box office prowess in its second week, when it showed a staying power that DCEU films have struggled with in the past.
DCEU films have typically done well in their opening weekends but seen sharp drops in their second weeks, with Man of Steel falling 64 percent in its second week, Batman v Superman falling 69 percent in its second week, and Suicide Squad falling 67 percent in its second week. Wonder Woman showed an impressive hold from its first week, falling just 43.3 percent and even beating out a huge new release in Tom Cruise's The Mummy to hold on to its number one spot.
Since then, Wonder Woman has continued to show strong holds from week to week, falling just under 30 percent from its second to third week, just under 40 percent from its third to fourth week, and just around 35 percent from its fourth to fifth week. The film also managed to hold onto second place despite a number of buzzy new releases, only falling to fourth after it had been in theaters for more than a month.
Wonder Woman's impressive ability to hold its audience doesn't just make it impressive in the pantheon of DCEU films– it is also a huge achievement when looking at all comic book films. The movie currently ranks as the eleventh highest domestic grossing comic book adaptation of all time, but of the ten films that top it, it beats out all but Spider-Man for having the smallest first to second week drop. Even huge, well-reviewed juggernauts like Deadpool (57.4 percent), Captain America: Civil War (59.5 percent), and The Avengers (50.3 percent) saw bigger falls. 
Wonder Woman still has a ways to go before it can pass its predecessors at the international box office, with the film currently sitting at $708.4 million overseas, beating Man of Steel's $668 million but falling below Batman v Superman's $873.2 million and Suicide Squad's $745.6 million. Still, while the film has been striking a chord less with international audiences than it has with domestic audiences, it's been making a big impression worldwide and could eventually surpass at least Suicide Squad's haul. 
While the possibility of a Wonder Woman sequel is still up in the air, it seems like a no brainer at this point to give Diana another big screen adventure. (And to bring back director Patty Jenkins to lead the way.) While we wait to learn more about what Wonder Woman's future on screen will be, see some of the characters in the first film who mean more than you realized.