Evan Peters' Least Memorable American Horror Story Character According To Fans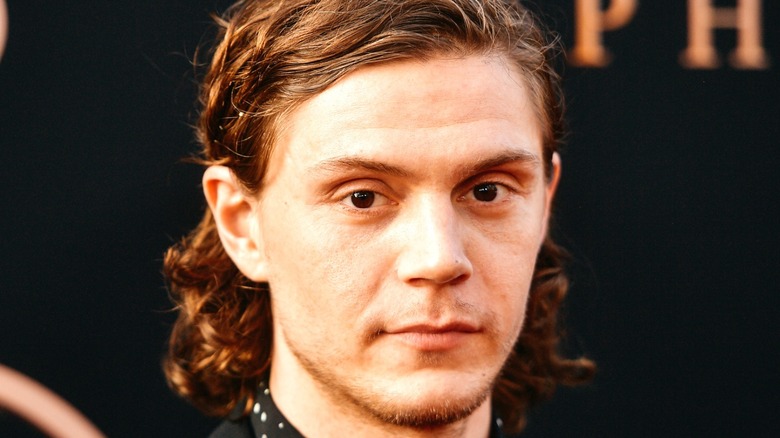 Matt Winkelmeyer/Getty
From a haunted house in Los Angeles to a deserted coastal vacation town, Ryan Murphy's "American Horror Story" has chronicled several terrifying tales across its 10 seasons. The anthology series swaps out its locations, storylines, and characters every season as a new theme is introduced. The only thing that stays the same is the ensemble cast, which features veteran actors like Frances Conroy, Sarah Paulson, and Lily Rabe.
While these stars have appeared in most seasons of "American Horror Story," Evan Peters holds the number-one spot. The actor has been a main cast member in nine of the 10 seasons, only stepping back from "1984" to recover from how intense his "Cult" role was.
In these nine seasons, Peters has played 19 different characters. Whether he's playing the ghost of a school shooter or a clawed circus performer, fans often gush over his performance. However, fans on the show's subreddit couldn't help but agree that this was his least memorable "American Horror Story" character.
AHS fans find 'FrankenKyle' forgettable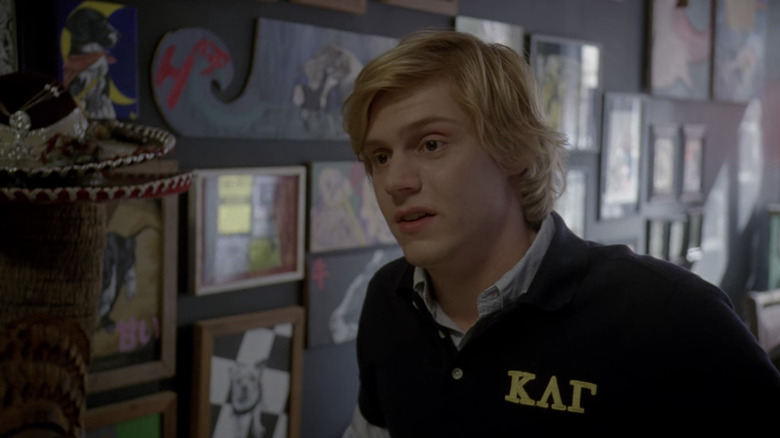 FX
On the "American Horror Story" subreddit, a now-deleted user began a thread to discuss their rewatch of "Coven." They determined that "FrankenKyle is probably the most useless unnecessary character," referring to Kyle Spencer (Evan Peters). He's a frat boy with a heart of gold who dies when Madison Montgomery (Emma Roberts) flips the bus he's on. Later, he's resurrected and reconstructed with the bodies of his fraternity brothers.
Many fans agreed that it was a cool concept, but "Coven" was so focused on the witches and their race to find a new Supreme that Kyle "doesn't do much for the season as a whole." Some pointed out that he fueled the rivalry between Madison and Zoe Benson (Taissa Farmiga), but even that could've happened without him.
"I adore everything else but his plot line just went nowhere at all. It was another boring 'male protagonist + female protagonist' chemistry-less romance arc that's in pretty much every other show...but the twist is he can't talk?" wrote u/BettyLoops, adding that it was "frustrating."
"I actually think he had potential to be great, but he didn't fit into the story very well so they had to sideline him," said u/red-fruit-punch. "And yeah, unfortunately he's one of Evan's least memorable characters."